The Costa Brava was one of the areas in Spain which first attracted tourists, with Lloret de Mar establishing itself early on as one of its main resorts. And still, visitors continue to come here. In no small part, thanks to its beaches and many coves. Here are some that you should go out of your way to explore. Consider one of our Lloret de Mar holidays so you can experience the unique beaches it has to offer.
Cala Banys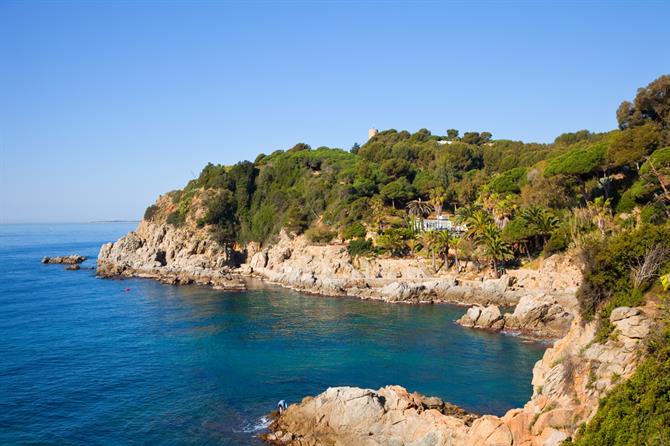 Picture the scene. A fairytale castle, Castell de Sant Joan, a photogenic pine forest, and below, a charming cove. One, though, which is admittedly more suited to fishing and snorkelling than sunbathing.
Head south from Lloret de Mar's main beach on a specially-designated footpath. Passing the Monument de la Doña Marinera, a bronze sculpture in tribute of the humble fishwife, continue for 0.5km (10 minutes) to reach your destination. Alternatively, drive and leave your vehicle in the car park of the Bar Cala Banys.
Cala Boadella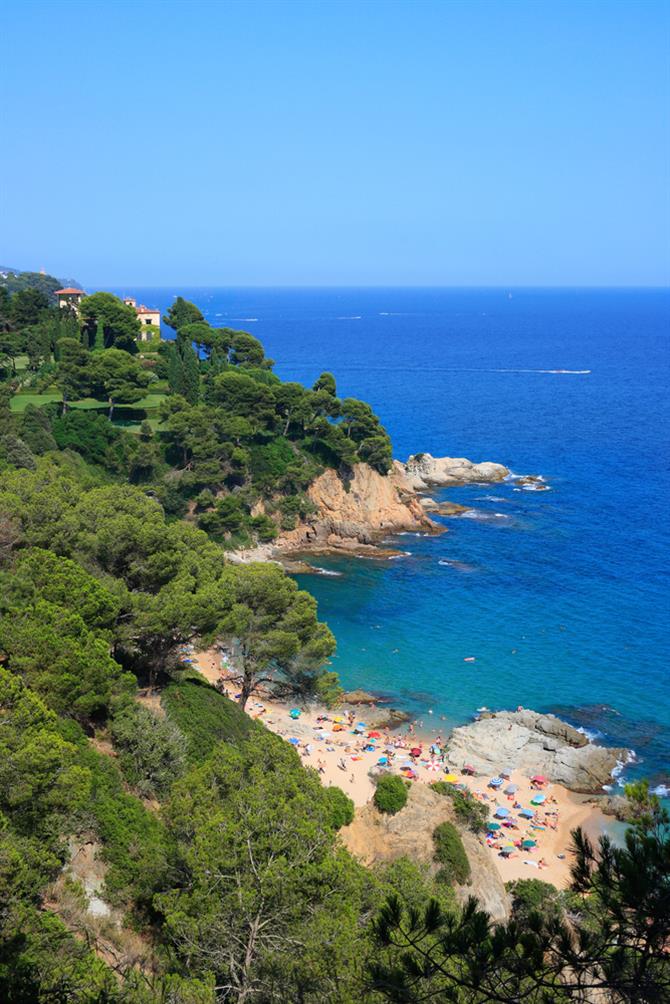 Half-cove, half-beach, this 250-m stretch of sand offers inviting waters clear like crystal. However, as it's less accessible than Banys, it attracts nudists to its shores. Bear in mind that they tend to frequent in the northern part of the beach where it is rockier.
There are three ways of reaching Boadella. By car, drive towards Blanes, turning off the sign for Jardins de Santa Clotilde and Cala Boadella. By foot, it's a 2-5km-hike from Lloret. By train, taking the summer-only Carrilet Turístic from the resort's main promenade to the Jardins.
Platja de Fenals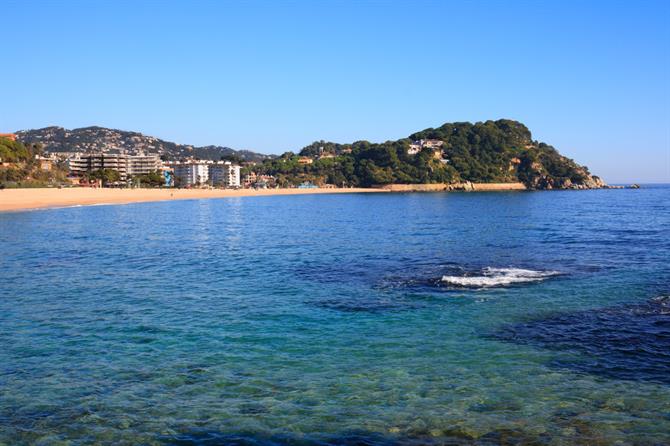 A 15-minute walk from Lloret de Mar's main resort, this clean, serene beach boasts a chiringuito (beach bar), a lifeguard station, and warm waters. Made up of coarse sand, and providing disabled access to its stretch of shore, this 775m-long beach offers more sunbathing space than the coves. If wanting to spend your break near to a quiet and spacious beach staying in a villa in the Platja de Fenals will be a good option.
Platja de Lloret
Extending to a whopping 1.6km, Lloret de Mar's main beach is reassuringly litter-free. Which is why it's consistently awarded the Blue Flag. The palm-lined promenade above provides a good selection of bars and restaurants.
Platja de Santa Cristina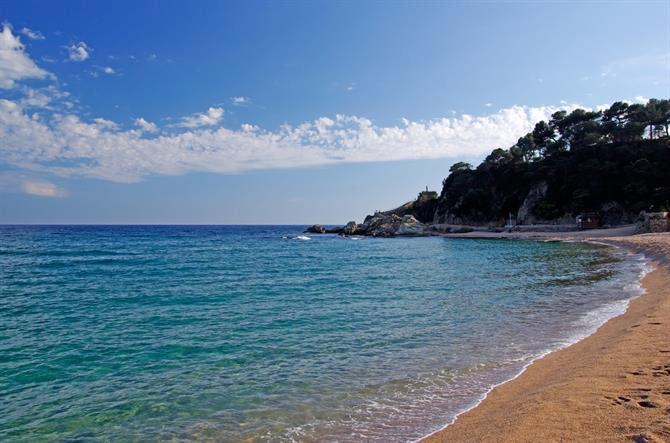 Head for the hills and Santa Cristina beach. Have no fear of being affected by wind or waves here as it never rises above a slight breeze and the Mediterranean is at its calmest. Relax and enjoy the tranquillity of this beach and a true tropical paradise.