Madrid, Spain's capital city is easily accessible by air from most major UK airports and what a treat when you get there! For all the culture-vultures out there, Madrid is as far removed from the standard image many people have when coming to Spain, of sand, sea, and sangria.
If you are used to visiting large cities such as London or Paris, Madrid offers the best of all worlds, and is cosy yet expansive, cultural yet cool, and there are so many things to do and see, you can have the weirdest weekend you could possibly want, and what better way to start then by hanging out with Salvador Dali, or least, a large selection of his work!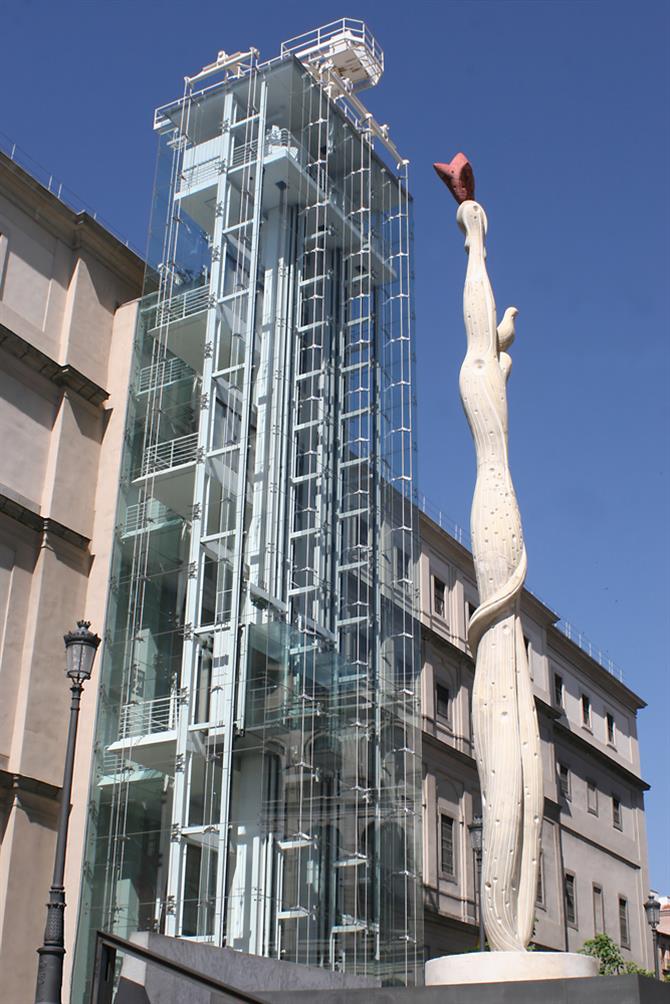 Starting from April 27th 2013 and running through until September 2, 2013, if you head your way down to the Museo Nacional Centro de Arte Reina Sofía which is located at Calle de Santa Isabel, 52, 28012 Madrid, Spain (Phone: +34 917 74 10 00), you will find, at the Sabatini Building, Floor 3, an aggregated selection of some of Dali's finest works, on loan from major organisations that protect his work, such as Fundació Sala-Salvador Dalí, Figueres, and the Salvador Dalí Museum, Saint Petersburg (Florida).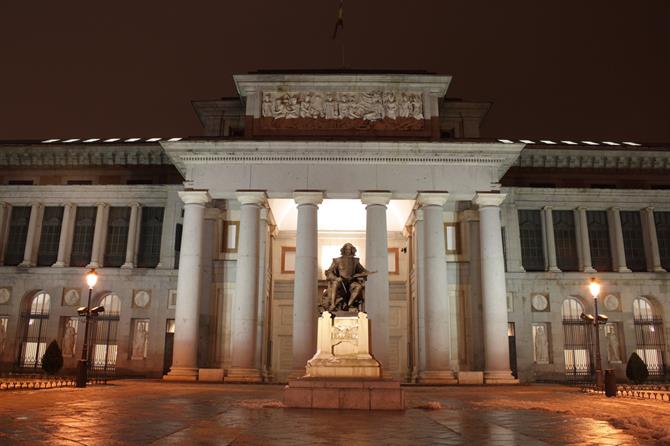 Salvador Dali is one of the world's most revered artists, producing in his lifetime many thousands of completely crazy art, sculptures, and even buildings. Indeed, many would say the man himself was art. Dali, or to use his full title "Salvador Domingo Felipe Jacinto Dalí i Domènech, 1st Marqués de Dalí de Pubol" (seriously), was born in 1904 and stayed with us until as recently as 1989.
The art on display at the exhibition starts with a selection of his early work, and from when he was a student in Madrid. Many other themes are explored, with religious symbolism and scientific ideas abound. Other works celebrate his rather strange collaborations with famous film makers over the years, including Walt Disney, who worked with Dali on a project to succeed Fantasia, called "Destino", but sadly the project started and then fizzled out into obscurity again.
He is known for his surreal and weird imagery that captured the world's imagination and still inspires and yet baffles people to this day. You can fly to Madrid and see all this wonderful stuff, stop off for a tapas, and be back in Blighty by the evening, and with low costs fares, you may be surprised at how cheap a day trip to Madrid really can be!
What else to see in Madrid
Madrid is full of stuff to do, some cheap, some free, and some rather pricey, so it depends on what you like really. It is best to travel around the city using the Metro railways, and the system is similar to the London Underground and is very easy to use.
It is often best to avoid August when visiting the city as the heat can be very intense, and besides that, many of the locals take the month off and head for the beaches, so lots of bars and shops are closed for the month.
There are loads of parks to spend time in, although again, try and visit in the mornings or in the evening, to avoid the heat.
Then there is the shopping and eating side of things which can be taken at your leisure in all parts of the city, but for shopping, it is best to head to the city's version of Oxford Street, known as the Gran Via, where you can find all the world's most famous chain stores, and some lesser known ones to discover too.
The street also has plenty of side roads and covered alleyways which lead into shady streets and courtyards with cafe tables and eager waiters serving the best the region has to offer. For the best, and most wallet friendly eating around the Gran via, try and head back a block or two as the prices come down quite a bit.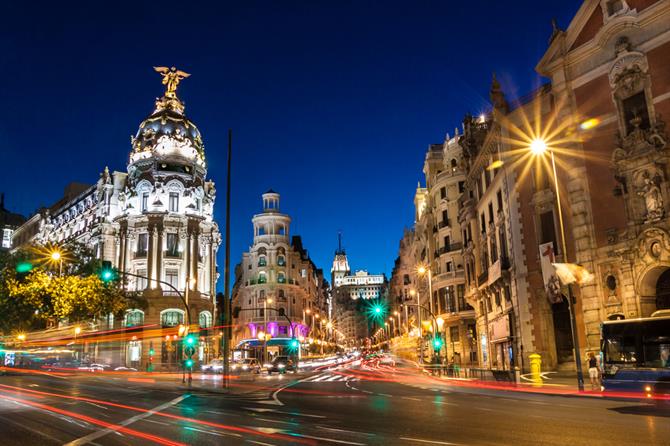 This wonderful city, with thousands of years of culture and history just waiting to be discovered by you, and a visit in Springtime is recommended as the climate is "just right" especially if you choose one of our great places to stay in Madrid
Just don't do anything too weird!