Mad for Madrid? But only there for the shortest of breaks? Allow us to be your tour guides for the day.
Atocha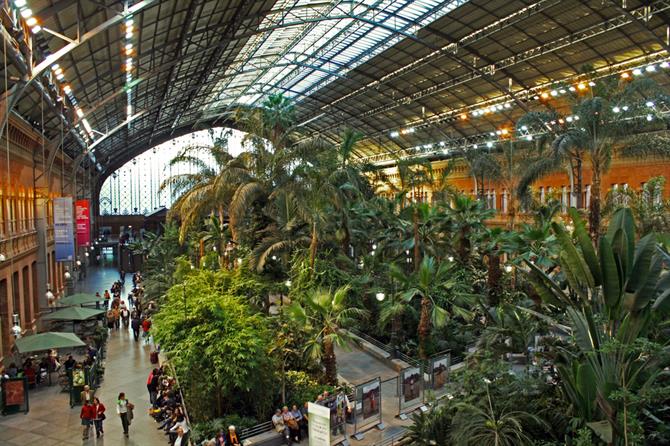 Spain's main railway station is well worth a visit even if you don't use it as your way into the city. The original 1851 building was destroyed by fire in the early 1890s but it was then redesigned with a certain Gustavo Eiffel (Tower) employed as a consultant. In many ways, though, its interior is more interesting than its exterior. Not least the 4,000 square metres of botanic garden.
El Prado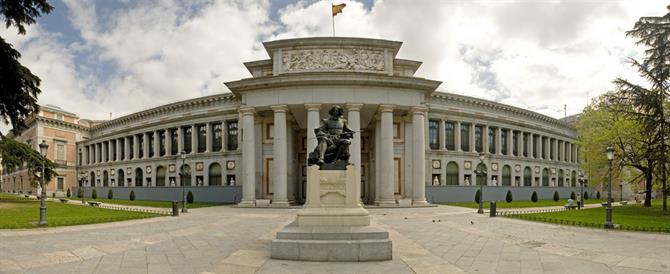 Art lovers will adore a trip to the Museo Nacional del Prado, Spain's premier art gallery. A work of art in itself, it's a treasure trove of paintings and sculptures. Featuring brushstrokes from such celebrated artists as El Greco, Goya, and Velazquez.
Estadio Bernabéu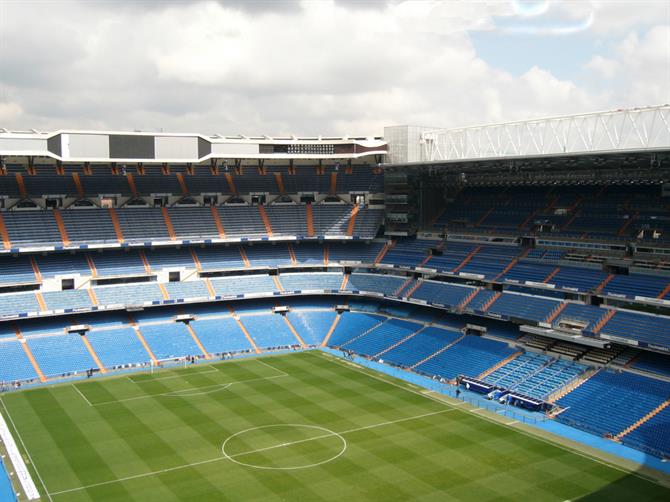 Even if it's not matchday, a visit to the Spanish capital is not complete without a detour to the Estadio Santiago Bernabéu. Home to one of the world's largest clubs, Real Madrid, it's the second-largest stadium in the whole of Spain. There's nothing like the roar of 80,000+ madrileños but if you're not lucky enough to time your trip to coincide with a game, we recommend taking one of the regular tours.
Palacio Real de Madrid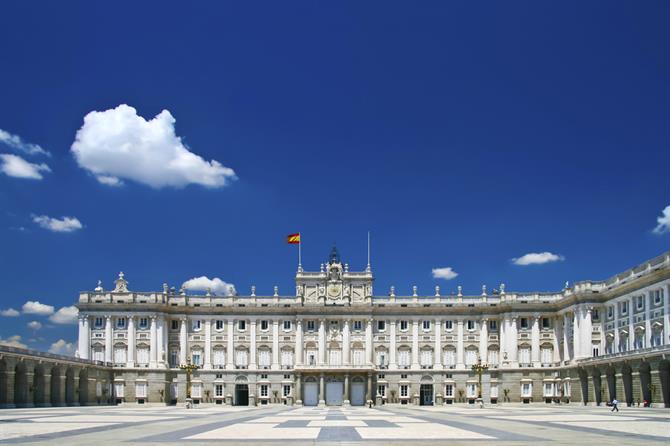 Famously, the Spanish are one of the most open, welcoming people worldwide. The Spanish royal family are no exception, opening their Madrid palace and official residence, El Palacio Real de Madrid, to the public. Its opening hours are from 10:00am-6:00pm, Monday to Sunday.
Madrid was not always the capital of Spain. Before the Reconquest, Emir Mohamed I selected Magerit (the city's name in Arabic) as the base for a fortress protecting Toledo from the onward Christian soldiers. The building was later used by the Kings of Castille until eventually becoming the Antiguo Alcázar (Old Fortress) in the 14th century. Carlos I and his son Felipe II transformed the building into a permanent residence for the Spanish royal family. However, in 1734 a fire razed the Palace of the Austrias to ashes, and Felipe V ordered the construction of the palace that stands today.
Plaza Mayor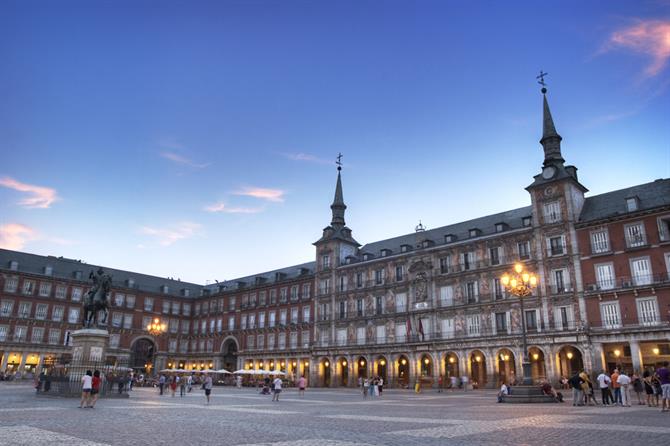 Madrid's main square is main with a capital m. Although the Plaza Mayor's not really a square as its shape is rectangular, measuring 129m x 94m. Conveniently situated in the heart of the city, it's just around the corner from another Madrid landmark, the Puerta del Sol.
The Plaza Mayor's not difficult to find. Seeing as there are nine separate approaches to it. As well as bars and restaurants, the Plaza Mayor's also home to Madrid's main tourist information office.