Madrid is certainly a city worth visiting, however the variations in temperature and humidity at different times of the year are extreme to say the least and choosing the wrong time to visit the city can ruin even the most well planned holiday.
The city can be swelteringly hot during the summer months, promoting also an exodus of the locals to cooler parts of the country, meaning many shops, bars and attractions aren't open when you thought they would be.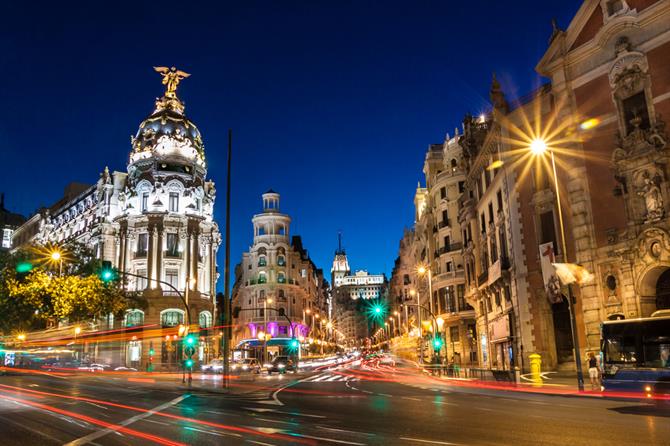 If you choose the "wrong" time of year and are planning on doing a lot of sight seeing, August may not be the ideal time to visit on a city break, and therefore it's certainly worth learning a bit about the weather and the best time to visit the city before you book your flights.
This very exciting, busy and cosmopolitan city is absolutely packed to the rafters with thousands of years of culture and history just waiting to be discovered, but a visit in Spring would be my personal recommendation as the climate is "just right" especially if you choose one of our great places to stay in Madrid!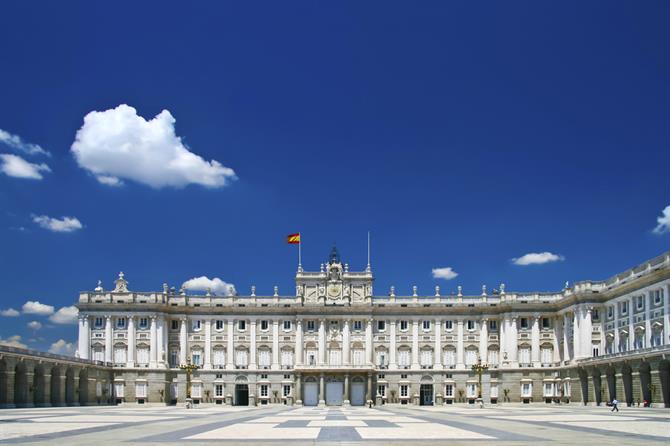 Rain is rare during Spring time but not unheard of so it is best to bring a selection of clothing away with you, including something for when or if it rains, and also something warm in case the evenings are a bit chilly.
So with that in mind, if you find yourself in Madrid at Spring time, what can you go and do or see?
Spring sight seeing in Madrid.
Spending time in the city during spring is definitely one of my personal favourite times to wander around this vast place and Madrid itself literally "springs to life" in more ways than one.
There are so many shopping opportunities for a start, then there are museums a plenty, art galleries, and many more weird and wonderful things, in fact far too many to put in one article! As the city is so big, use the metro (tube train) to get around as it's very convenient, cheap, and I may add, far cleaner than the London Underground.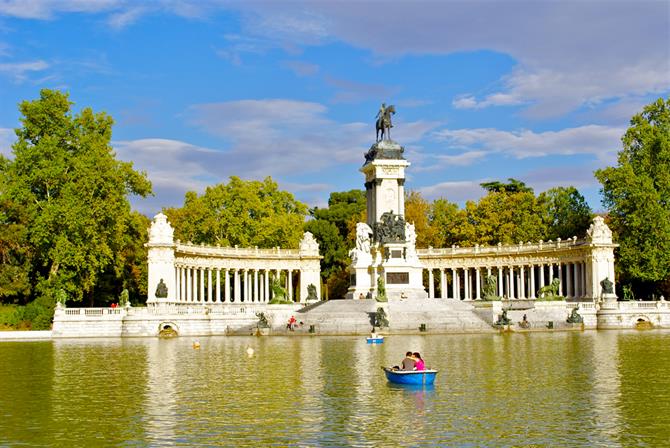 When spring finally arrives, the days enjoy more sunlight and the night time is especially not as cold as winter which can fall below zero here in Madrid, which gives the traveller far more opportunity to experience the outdoor life that the Madrid people cherish so much.
Madrid has many parks that can be enjoyed to their full in Spring time such as the Retiro park, pictured above, which is Madrid's best known park by far and it spreads out over a massive 120 hectares. It includes a famous rose garden known as the Roselada, also the Palacio de Cristal, the Palacio de Velazquez and a nice boating lake which again is in the picture.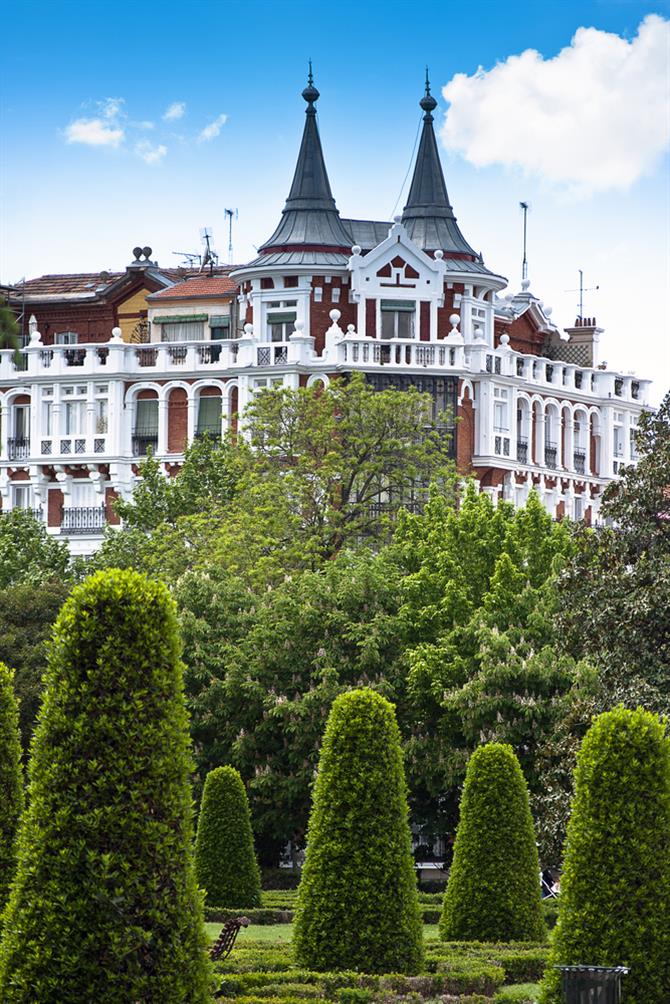 There is also the The Casa de Campo park, Campo del Moro & the Sabatini Gardens, the Quinta& Parque de la Fuente de Berro (above) which have special sensory gardens for blind people. There is also The Botanical Gardens (Jardín Botánico), Parque del Oeste, Parque de la Dehesa de la Villa, Parque Enrique Tierno Galván and finally the Monte de El Pardo on the outskirts. Almost all of the parks can be reached by Metro tube train.
Night owls in Madrid.
Spring time is a great way to take part in the night time culture in Madrid, which restarts again in spring after the cold winters that the city gets and it's tapas bars are legion in the city and a great way to see how the locals live and enjoy this amazing city!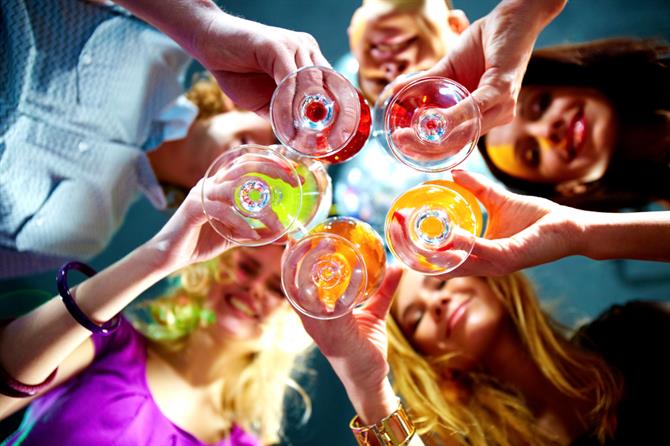 For night owls, Madrid is the ideal place to catch some great entertainment throughout the city including live shows, great music of all kinds, or simply enjoying a paseo, a stroll, around the city or it's parks, soaking up this wonderful atmosphere but with great weather, but not too hot, and I assure you, you will be back for more in the not too distant future.