What's the point of beach clubs? The actual beach, after all is free. But not all of us like the beach: the screeching kids, the lack of privacy and well, the sand. If you want to hang out at the beach, but not ON the beach, then get thee to a Beach Club.
Mallorca has a good range of beach clubs these days, so let's start with one of the best known, Mood Beach Bar and Restaurant in Costa D'en Blanes, Portals, Calvia. Beach clubs are booming because they are an affordable slice of luxury: you can spend the day at Mood and have breakfast and lunch included for 85€ per person. Or you can just wander in and have a look around, it's completely free to enter despite the "Club" moniker.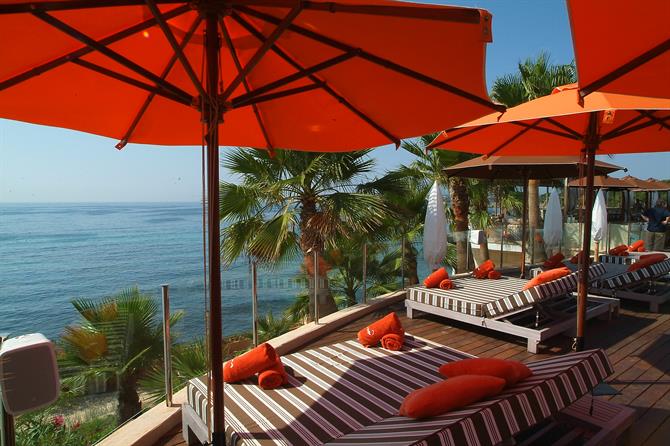 Mood is open all year round and has built a solid reputation for great food, great events, and great service. They offer a wide range of different events aimed at families, friends, singles, and couples.
Mood Beach is famous for its location, right on the sea, with the views of Palma Bay and the boats at anchor in front, and an ever-changing scene of water-sports, and many yachts and cruisers coming in and out of Puerto Portals. feels like you are sitting on the deck of a beautiful luxury liner that's why they call one of their restaurant areas the Crystal Deck.
The kitchen serves excellent food. In the winter there is a daily changing Menu del Día with an unusually low price for a high quality restaurant. The menu is international, with fresh fish dishes very much to the fore. Freshness is their speciality, with everything from soups and salads to their delicious desserts made from scratch,in-house.
Ask about the Dîner aux Chandelles: dine outdoors in the summer, by the swimming pool, at a private table, with a special menu, enhanced by a 4-poster curtained area and candlelight.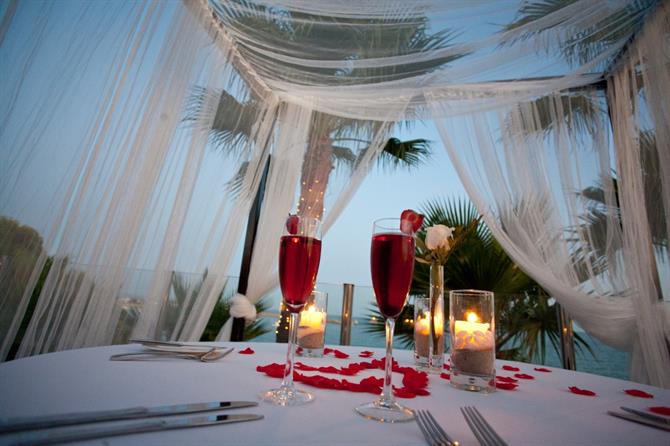 If you're on your holidays and want to shake your tail feather but don't fancy larging it in Magaluf then get yourself to Mood for their salsa party every Friday night throughout the year. Lessons are given earlier in the evening with the whole thing really getting hot from midnight to 4 a.m. As their name suggests the mood at Mood changes from day to night and from winter to summer.
Up-beat music, DJs, live music – it all happens throughout the week, every week, and increases in the summer season as they move onto their terraces and spend time basking in the sunshine.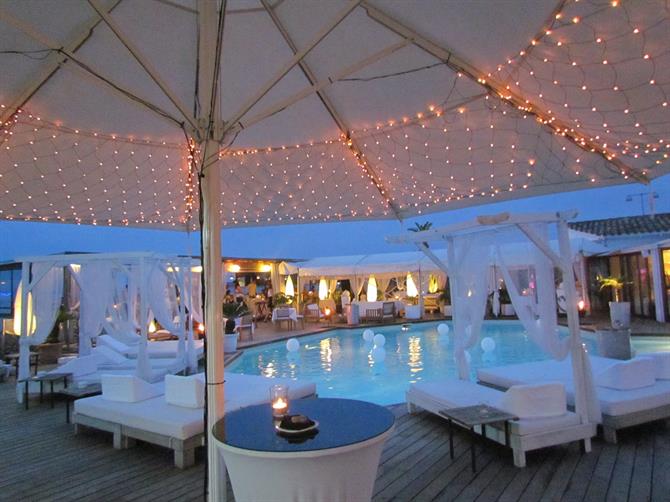 You can enjoy the beautifully warm Mallorca nights on their terrace. Order yourself a cocktail, sit back and relax and listen to the waves lapping against the shore whilst the moon and thousands of twinkly lights reflect in the water. And forget yourself, your work, your stress.
When you spend time at Mood you are treated like the VIP that you are. And you never know who else may be at relaxing on the next luxury sunbed along, or dining overlooking the sea.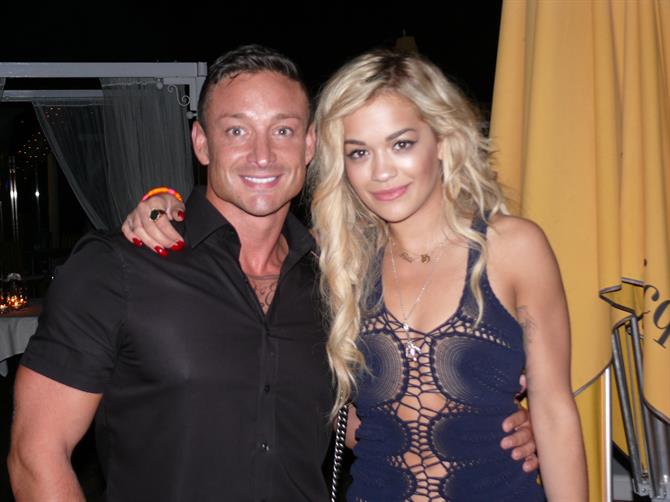 (That's pop star Rita Ora pictured last year at Mood).
BTW:The owners of Mood throw an enormous anniversary party every August which is the talk of the island. They serve an amazing luxury buffet and barbecue and invite the international artistes from Son Amar, Mallorca's fabulous show,to perform exclusively for them for one night only. Keep an eye on their website or Facebook to keep up to date with events.