Drive for as long as you can from Palma de Mallorca in a westward direction. Take the motorway towards Andratx until you can't go any further, then the slip road to Port Andratx until you can see the sea. Park up and prepare yourself for a beautiful surprise.
Port Andratx is not only a working fishing port and home for people from many different countries, but a playground for the rich and famous who want to stay under the radar.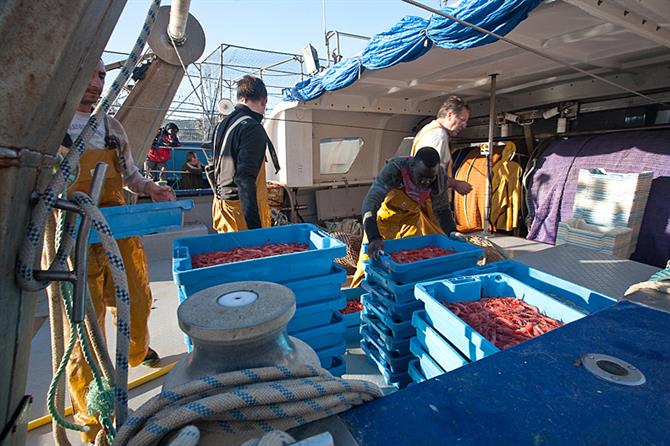 There have been people living in the Andratx area since at least the 2nd century BC when it was occupied by the Romans. and pottery and coins found there give evidence of this.These days if you take a turn around the front line of cafes and restaurants in the sunshine you might spot a famous face or two: actors, singers and models have all been sighted there.
The Port was even visited by Prince Harry who famously bought a round in Cappuccinos. But many of the richest people visiting Port Andratx are not well known faces and you may well be rubbing shoulders with very successful business people whilst you tuck into your paella overlooking the sea.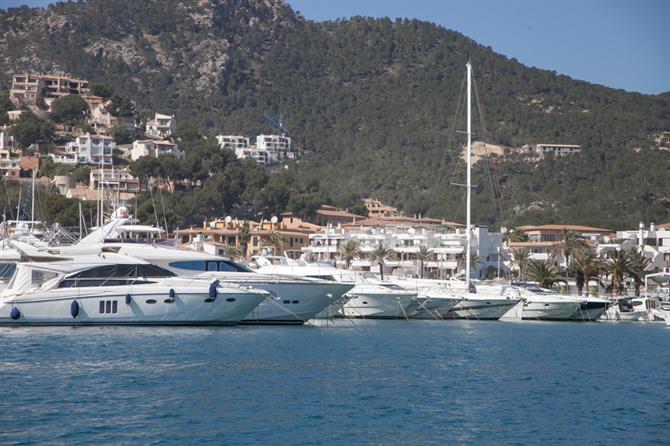 Water sports are the main focus for pastimes available in Port Andratx. The Club de Vela houses hundreds of vessels, from the humblest of dinghies to the fanciest of gin palaces. You can charter a boat for the day with or without a skipper, go on a sailing course, take a dive, go canoeing or stand up paddling. There is also the chance to hire jet skis and go water-skiing.
If you'd rather just take a boat ride then there are return boat trips which go around the coast to the staggeringly beautiful nature reserve Dragonera Island. Andratx is a great base for a holiday as it is also very close to the lovely beaches of Sant Elm and Camp de Mar and is at the southernmost end of the Tramuntana mountain range, a UNESCO world heritage site.
You can take day trips by road out from Andratx to the local beaches, or go further afield and explore Esporles, Deia and Soller by driving up the coastal road. And it's only a twenty minute drive back to Palma.
Alternatively if activity just isn't your thing then café society and people watching is de rigeur in the international and cosmopolitan Port. (Add "sports car ogling" to that list if you like your Ferraris and Porsches). Port Andratx makes the perfect spot from which to watch the sun slide into the sunset over the Mediterranean Sea, so get your grand stand seat at Tim's Bar and order a cold something or other.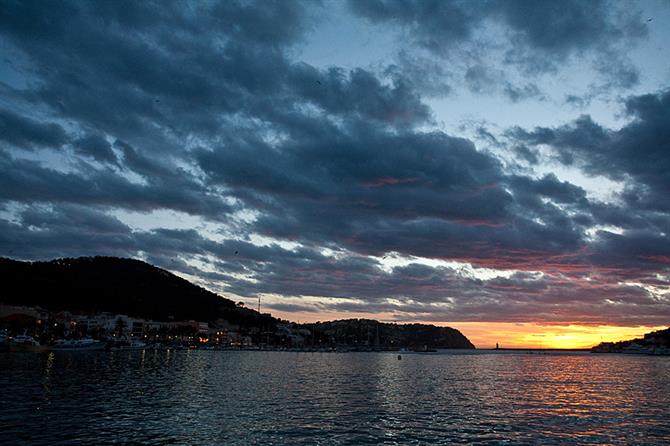 Then once the evening has set in there's a wide choice of restaurants and cuisines (and price ranges). My top tip restaurant tips in Port Andratx are currently: La Piazetta for fresh fish and Mediterranean style cooking for a mid-range budget,Copollas if you're feeling poor and just want a pizza, or Fish and Soul if you want to really go for it and show off!
Round the evening off with a trip to Capri ices which are without a doubt the best ice creams in town. The business is family owned and the "helado" is hand made in the next town along, Peguera. The Port Andratx locals always know when the tourism season has begun when Capri has opened its doors. Don't forget to try out the Cherry Chocolate Chip.
TIP: You can combine a trip to the weekly market in Andratx on a Wednesday with a trip to Port Andratx.
Look out for more articles about fiestas and events in the Andratx area.