Mallorca is the most popular of all the Spanish Mediterranean islands. Its 3,640 km² (1,405 sq miles) of surface area, are a mosaic of colours, its hills are interspersed with beautiful beaches and the turquoise waters of the Mediterranean Sea.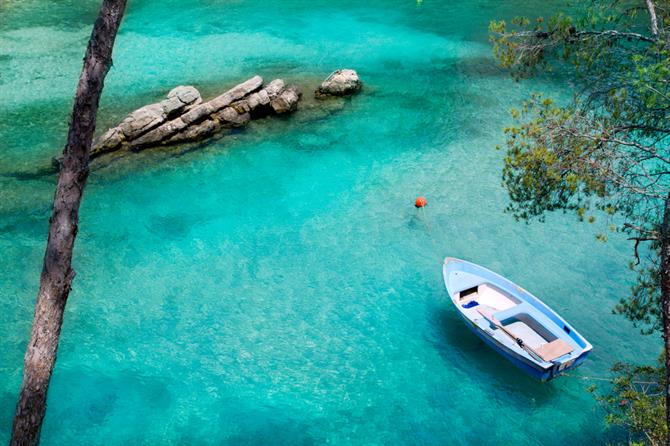 The island has a lot to offer. The largest of the Balearics, Mallorca also has the greatest diversity of landscape and culture.
The cosmopolitan capital city, Palma, boasts an array of memorable sights and is home to nearly half the island's population. The hot climate, cooling sea breezes, lively resorts and excellent beaches are what make Mallorca an ideal holiday destination. Book holiday villas in Mallorca and enjoy the amazing beaches of the island.
Mallorca's stunning coastline has been a major tourist attraction since the fifties. Here are 10 of our favourite Calas (coves) in Mallorca.
1. Cala d'Or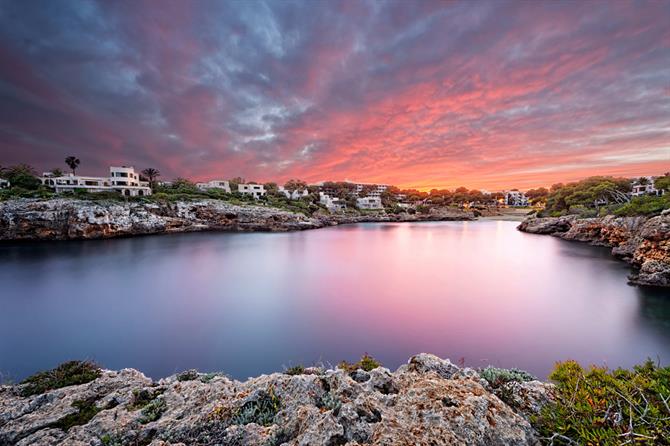 Cala d'Or with its three neighbouring coves exudes a cosmopolitan and peaceful atmosphere of great Mediterranean beauty. Its turquoise blue water and impressive views are specially adapted for a perfect family day out.
Imagen credit - Matthew R. (Flickr)
2. Cala Formentor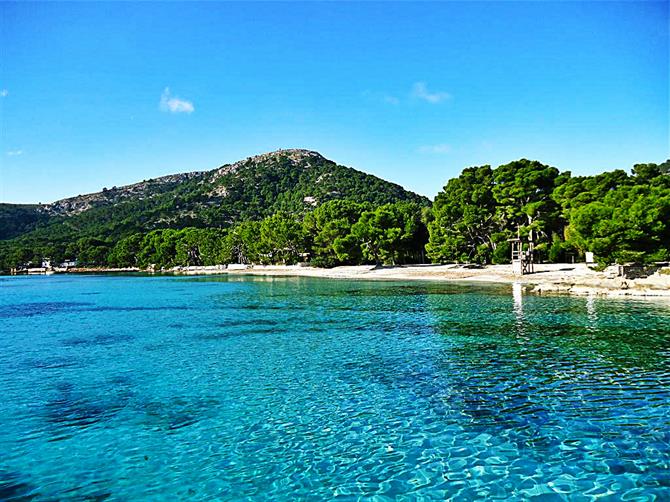 If you want stunning scenery, Formentor is the ideal place. The cliffs around it have many inviting pathways that lead off into the surrounding countryside. Indeed, the hiking and birdwatching in this area is second to none, the wild and surf-battered cape remains almost entirely pristine.
Following the mountain road as it drops downwards, you eventually arrive at the white sandy beach and crystal clear waters. All around it stands a majestic grove of dark green pine and oaks trees.
You can get there by road or public transport, it is well signposted and popular.
3. Santanyí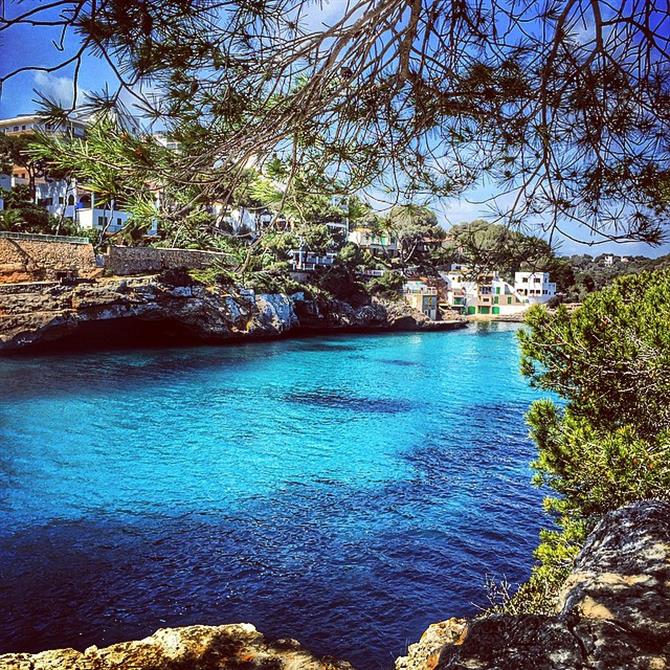 Named after the Latin, Santi Agnini, this beach was a preferred spot by pirates for continuous sieges and raids throughout history. Santanyi beach is exquisite and is 80m long and 130m wide, it's a haven of tranquillity, particularly spectacular at sunset, making it a very special place to visit.
Access is easy, there is parking and other services like restaurants, shops, a diving club and deck chairs for rent.
4. Port Alcúdia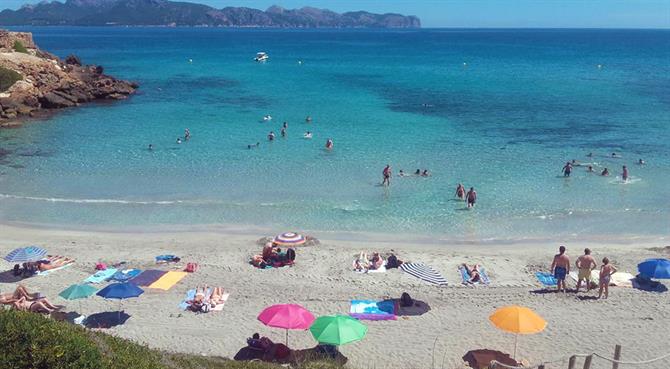 Alcudia is in the north of Mallorca and is one of the towns that most preserves its historical and cultural heritage. In Alcudia you will find the ruins of the Roman city of Pollentia.
Although we can find many types of beaches in this area, the beach just next to the marina is one of the largest, with plenty of leisure activities. It has white sand and its turquoise waters are shallow, making it ideal for children.
5. Cala Sant Vicenc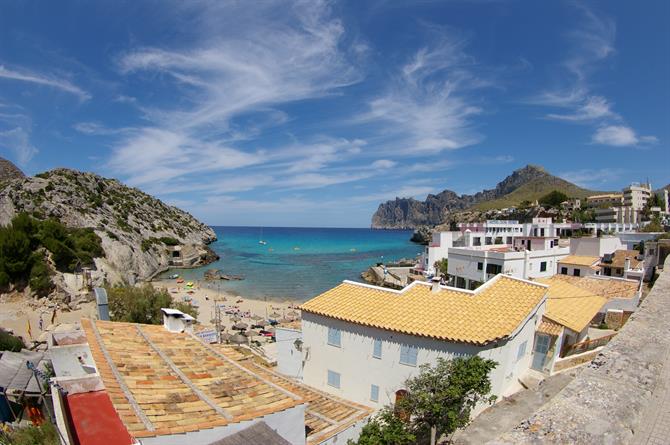 We have to clarify that it is not a single cove, but three: Cala Barques is the largest of the three. The smallest, Cala Clara and Cala Molins is noted for its long, narrow beach. They all have the same common denominators, calm transparent waters and a unique natural environment, attracting many divers.
Undoubtedly, one of the most spectacular coves in Mallorca, the water is crystal clear and the beach is sheltered from the wind.
6. Sa Calobra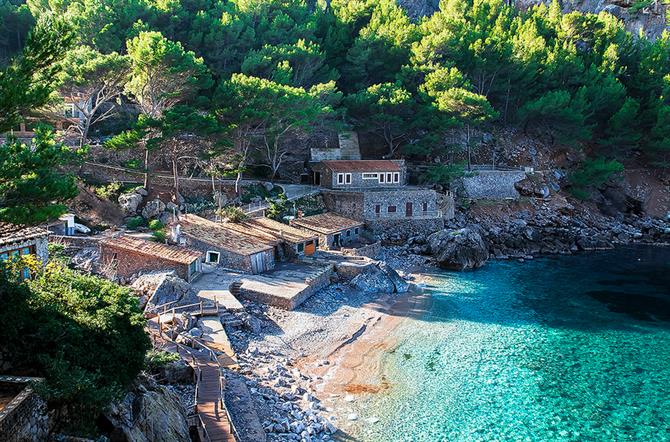 This small and beautiful cove can be reached through the Serra de Tramontana, one of the most spectacular routes in Spain - designed by Antonio Parieti. Sa Calobra has two bays embedded between walls of rock, one of which, the S'Olla forms a huge natural amphitheatre.
From Sa Calobra, on foot, you can reach to another paradise, Torrent de Pareis.
Photo credit - ©Esteve Roca (Flickr)
7. Cala Mesquida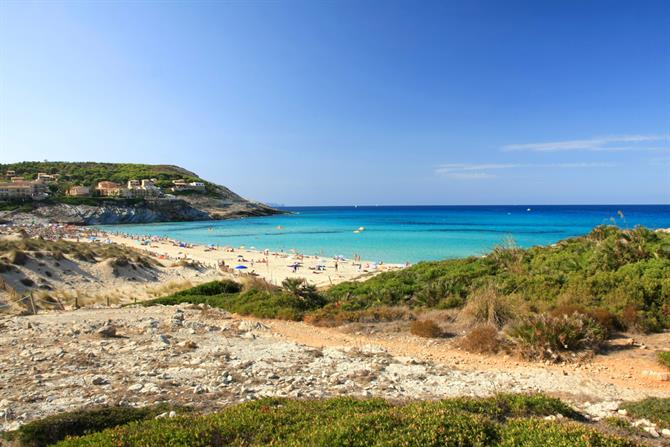 Cala Mesquida was declared a Natural Area of Special Interest in 1991 by the Parliament of the Balearics. This sandy beach known for its dunes, has been carefully preserved. The calm waters and bedrock are an attraction for many divers. A favourite for many Mallorcans residing in northern areas of the island. Cala Mesquida and the rest of the northeast coast is a very peaceful and tranquil area.
Road access is straightforward, just follow the signs from the Arta-Capdepera road.
8. Es Trenc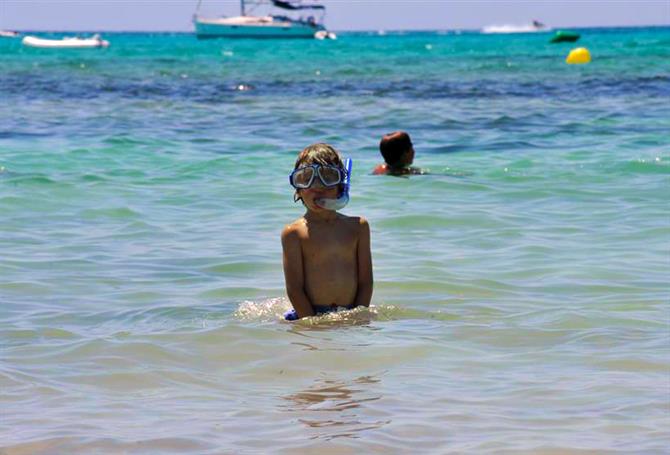 This beach and 2 km of coastline have been declared a natural area protected by the Law of Natural Areas of the Autonomous Community of the Balearic Islands.
The best beach on the south coast, this long, sandy strand is largely and surprisingly, undeveloped. Its crystal clear waters and unique surroundings invite you to be part of this natural freedom. it is also a favourite naturist beach.
9. Cala Figuera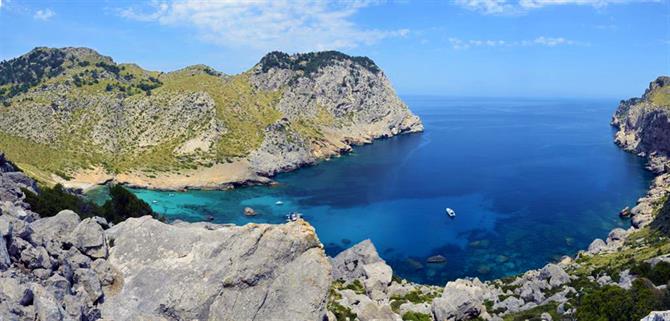 Cala Figuera is a natural refuge beloved by sailors. Its aesthetics remind us of its past and even today we can see fishermen repairing their nets.
The remoteness of this magical place attracts artists from around the world to immortalize the beach in paintings and pictures. The background noise of its calm waters gently lapping the stone walls that surround this beautiful place, transmits calmness and relaxation.
10. Cala S´Almonia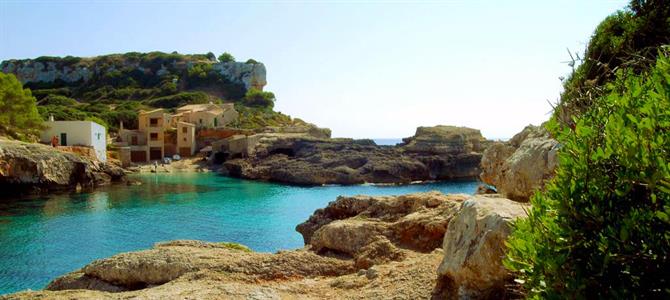 Cala S´Almonia is our final recommendation and an ideal place to spend the day. It's situated near Santanyi. S'Almonia is another of these fishing villages filled with a special charm.
The Cala is accessed via a staircase that leads to a pristine beach with small fishermen houses.
For an additional beach selection see our list of best beaches in Mallorca.