Pushed for time in Málaga? Here's how to enjoy it in 24 hours. Whistle-stop tour, here we come.
Arabian knights – La Alcazaba de Málaga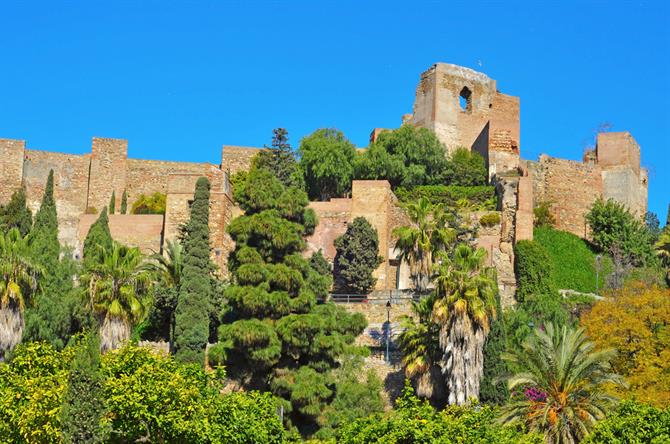 High on the hills above Málaga, you'll find its Alcazaba. Built on the foundations of a Roman fort during the reign of Abd-al-Rahman I, the first Emir of Cordoba, between 756 and 780AD, its vantage point was key in defending pirate attacks. The walls connecting the Alcazaba with the Castillo de Gibralfaro, the other side of the Coracha ridge, were constructed by the 14th-century Nasrid ruler Yusuf I.
Follow the city walls to Plaza de Aduana in order to reach this mini-me version of Granada's famous Alhambra. Its official address is Calle Alcabazilla s/n, Málaga, 29005 (34 952 227 230). Open from Tuesday to Sunday 9:30am to 8:00pm, its winter timetable is 8:30am to 7:00pm Tuesday to Sunday.
Dock of the bay – La Malagueta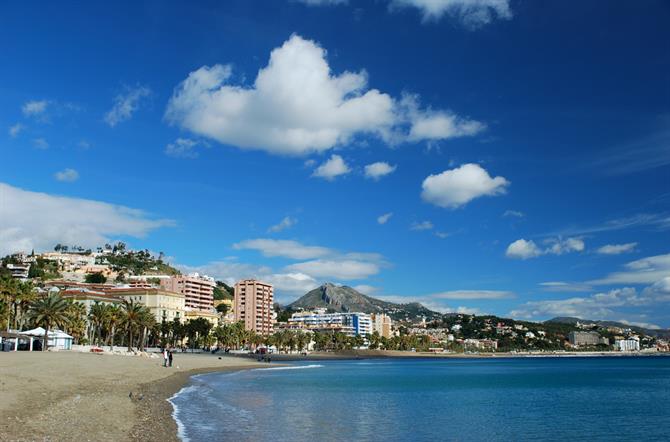 With its portside setting, this beach is the perfect location for watching the ships roll in. Playa de la Malagueta is also close to the city-centre. Sample a fresh-fish dish at the chiringuitos (beach bars) which line the promenade.
1.2km long and 45 metres wide, this urban beach's a favourite with locals. Cool down with a refreshing dip in the Mediterranean. This beach's also popular with snorkellers.
Garden city – La Concepción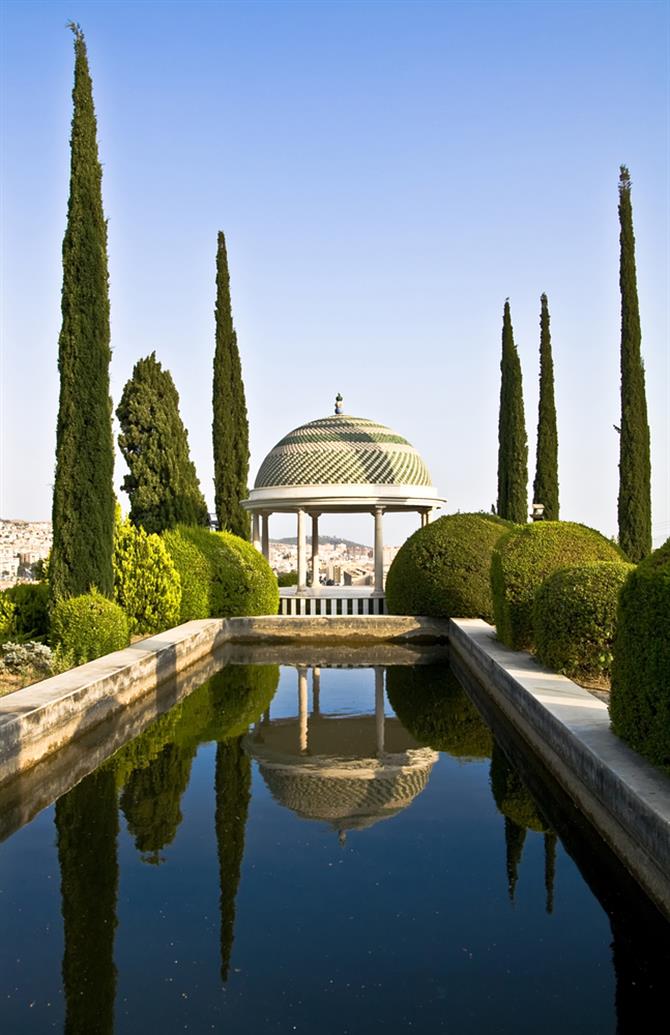 La Concepción's Malaga's historic botanic garden. Dating back to the 19th century, it houses an intercontinental selection of plants, from Africa, America, Asia, Europe, and Oceania. Which you can see if you take the gardens' Around-the-World route.
A 15-minute stroll from the final stop on the number 2 bus route, alternatively you can reach the gardens on Saturdays, Sundays and public holidays by catching a number 61. Which will drop you off outside Camino del Jardín Botánico 3, Malaga, 29014 (34 95 225 21 48). Open from 9:30 am to 8.30pm April to September and until 5.30pm October to March, La Concepción's closed on Monday, Christmas Day, and New Year's Day.

For more information on the Jardines La Concepción Malaga's historic botanic gardens.
Market watch – Mercado Central de Atarazanas
As it name suggests, the Mercado Central de Atarazanas' a centrally-located market. Stock up on the freshest fruit and veg, fish, meat, and seafood Monday through to Saturday, from 8:00am to 2:00pm. Market stalls have been overflowing with produce here since the 19th century.
Originally, though, this was a shipyard. When the Nasrids ruled over Andalucia or Al-Andaluz as it was then. Ataranzas means "a place where ships are repaired" in Arabic.
Renaissance beauty – Catedral de Málaga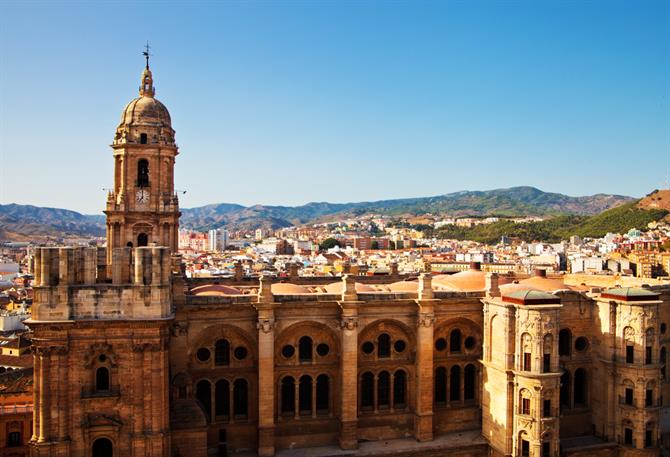 Towering over downtown Málaga, you'll easily encounter the city's cathedral. Open to visitors from 10:00am to 5:00pm Monday to Saturday, it's located at Calle Molina Lario, s/n, Málaga, 29015 (952 215 917). Also known as the Catedral de la Encarnación, they began building it in the 16th century.
The dramatic baroque exterior, however, was completed in the 18th century. Originally, there were going to be two bell towers but, in the end, only one was ever constructed. Earning the cathedral another nickname: La Manquita (Little One Arm).
Vintage port – Puerto de Málaga
Málaga's port boasts a history going back to the Phoenicians. Founded in 1000 BC, it's the oldest in Spain let alone the Costa del Sol. Malaka derives from the Phoenician word for salt as fish was salted on the first dock.
At its peak, Málaga became the major export for cereals and manufacturing during the Enlightenment and Habsburg areas. But the Second World War saw the port decline in importance from such 16th- and 17th-century highs. Now it's principally a cruise-ship destination.

For some additional suggestions for free things to see and do in Malaga.