Malaga's central market – Atarazanas – is a buzz of activity and most definitely worth a visit. Situated right in the heart of Malaga, it is also a place that is easy to miss. People tend to walk by it immersed in the goings on around them. But if shopping for fresh, local produce at fantastic prices you can't go wrong.
If you wish to discover the places where you can buy the best produce within the market itself, then check out the 10 best market stalls in Atarazanas, a handpicked selection by some of Malaga's leading chefs.
A Brief History of Atarazanas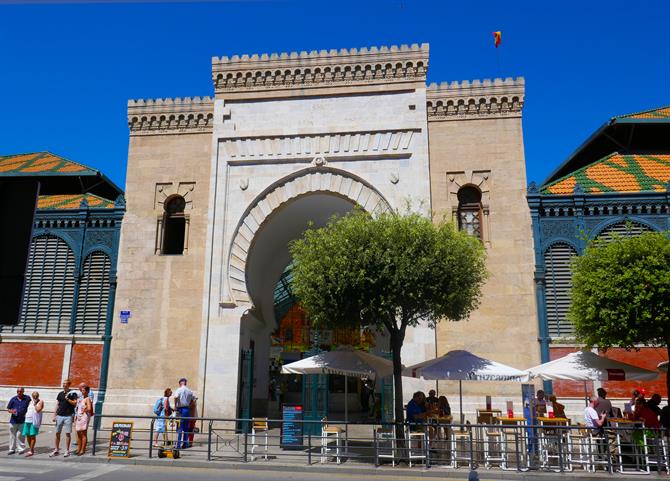 As with so many buildings in Malaga, the market, offers a fascinating, but hidden history. The name "Atarazanas" comes from Moorish times, and when translated literally from the Arabic means a "place where ships are repaired".
Although hard to believe now, most of current day Malaga was underwater during the Moorish rule and the Atarazanas was right at the sea's edge. There are records well into the 18th century of people still fishing from the market (ship building yard's) walls.
A Nasrid Shipyard
The Atarazanas was built during the reign of Mohammed V (1354-1391). The 14th Century shipyard was one of the largest, most impressive buildings of its time. The Atarazanas was characterised by the seven horseshoe arches that made up its facade.



Today, only one remains, which was declared a monument of historical and artistic influence in 1978. There is nothing to note the arch's historical importance.
For the more observant there are two tiny shields inscribed in Arabic near the top of the arch with "Only God is the victor, glory be to Him."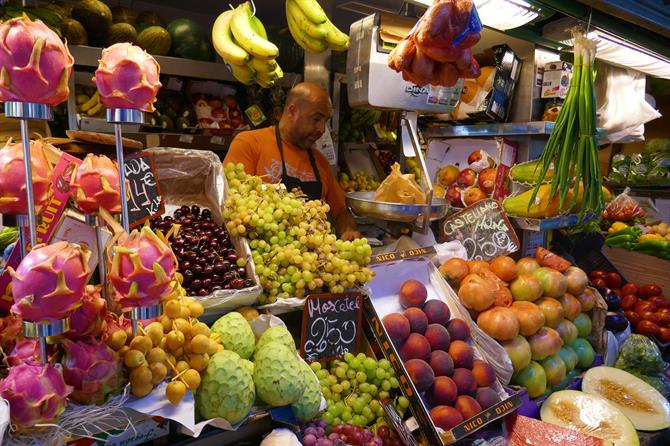 The old building quickly fell into disrepair. Following the fall of Malaga to the Christian Monarchs in 1487, the Atarazanas was turned into a convent. Later it was converted into a military barracks, then hospital and finally a school.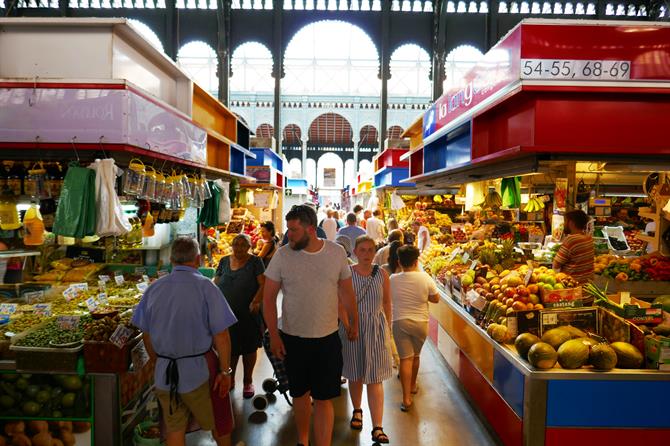 By the 19th Century the original structure had all but collapsed. Thanks to the efforts of the architect Joaquin Rucoba, the original arch was saved and the market was completely rebuilt between 1876 and 1879. With iron playing a large part in its rebuilding.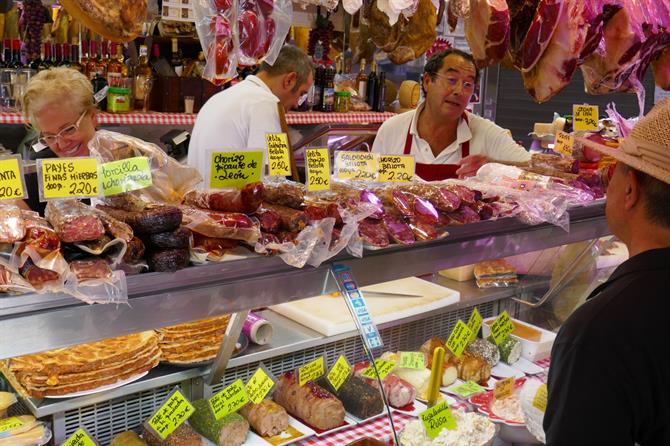 The market was closed completely in 2008, while another reform took place, only being opened again in April of 2010.



The market is not only a place where you can find and buy local products, but also a popular area for eating tapas. Close to the main entrance you'll find several bars, where you can taste the fresh products sold in the market. If you'd like to spend some time discovering the flavors and colors of the local gastronomy and food culture whilst on your holiday in Malaga, you should definitely plan a visit!
Practical Information
The market is open from Monday to Saturday, from 8am to 2pm. The market is situated in the centre of Malaga, almost midway between El Corte Inglés and Calle Larios.

Map