The city of Málaga has really embraced cycling over the last few years.
Previously cycling in the city centre was only for the brave, for those that didn't mind risking life and limb dodging high speed traffic on Malaga's streets.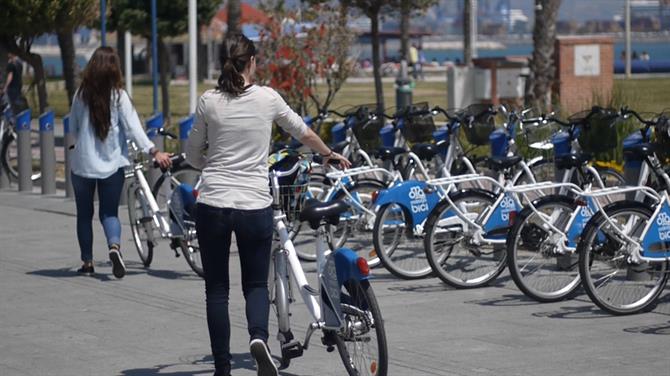 These days cycle lanes are popping up all over the place. Everyone seems to be riding around on bikes, talking about cycling, or planning to start.
And who can blame them? with over 320 days of sunshine a year and some of the best temperatures in Europe, it's surprising more people aren't out on bikes.
Plan Andaluza de la Bicicleta - Andalusian Cycling Plan
There are big plans to extend the cycle lanes all over Andalusia. The regional government has announced its first Plan Andaluza de la Bicicleta which between now and 2020, aims to connect all of the provincial capitals of Andalucia, as well as Jerez and Algeciras. Cycling from Granada to Cádiz will soon be a reality.
A lot of the 3,080 kilometre regional network is already in use as cattle trails and rural lanes. Signposting and maintenance is needed on large sections of it though. This regional development would take place in conjunction with more inter-urban cycle paths being built. A projected 1,064 kilometres of urban and inter-urban cycle paths. The estimated cost would be 403.8 million euros.
New cycle routes for the Province of Málaga
In the immediate future, the proposal is to set up a network of 115 kilometres linking up the coastal stretch from Rincón de la Victoria to Fuengirola and creating two inland connections between Cártama-Technological Park - University and Alhaurín de la Torre-Churriana-Costa.
At present, there are over 30 kilometres of dedicated cycle lanes, with more being added every day.
The city centre has 7,5 kilometres of lanes.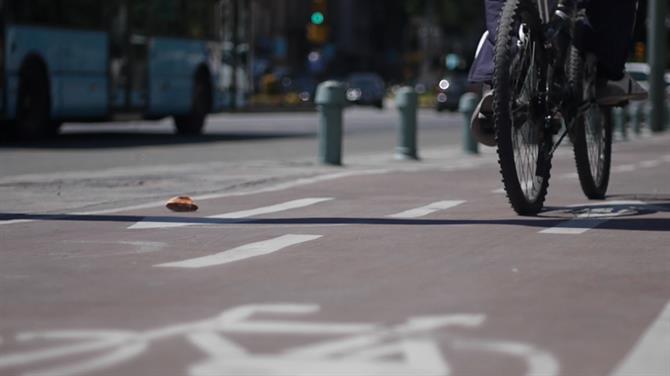 Despite several keys parts of Málaga city being pedestrianized, namely around Calle Larios, visiting Málaga by bike is a great way to see the main highlights.
There are numerous companies offering guided tours, bicycle rentals and much more. One of the most popular with locals is the Málaga Bici program.
Málaga Bici Bicycle Rental Service
Málaga Bici is a city-bicycle rental service that was founded by EMT (the official transportation company), the local government and Cemusa (a media company).
The subsided bicycle rental is proving to be increasingly popular. Here's how it works.
You need to register first. You can do this online in English or Spanish, here. To register online you need to have a credit card and to be resident in Spain.

If registering in person and not resident in Spain, you need to do so, in person at the EMT office in

Alameda Principal, 15 - map. Open Monday - Friday 9:00-13:30 and 17:00-19:00.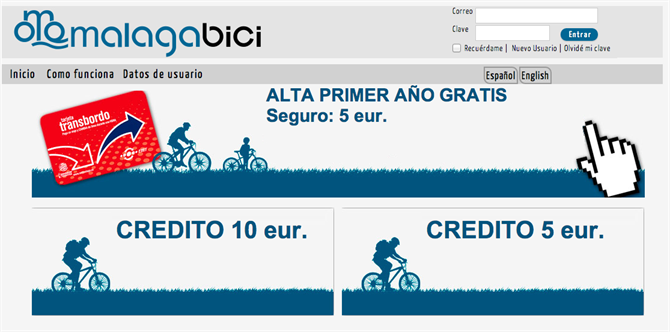 The first 30 minutes of the bicycle rental is completely free.

From 31 minutes onwards, the cost is 0.017€ per minute. To pay, you simply top up your credit by 5€ or 10€ at a time.

There are soon to be a total of 20 bicycle pick-up and drop off points across Málaga. To check availability use this map.

The blue and yellow symbols show how many bikes are available, blue meaning available, yellow not available and grey meaning not in use.

When collecting the bicycle you'll see that some bikes are in service (green light on the stand) and some are not (a red light on the bike stand).

A bike doesn't have to be returned to the same place as it was picked up from. You can return it to any of the stands around the city

.

There's a downloadable free app -

here

.
Map of Málaga Bici pickup and drop off points