Welcome to
Málaga Capital
, home to some of Andalusia's most seductive attractions. One of which, is its heavenly gastronomy.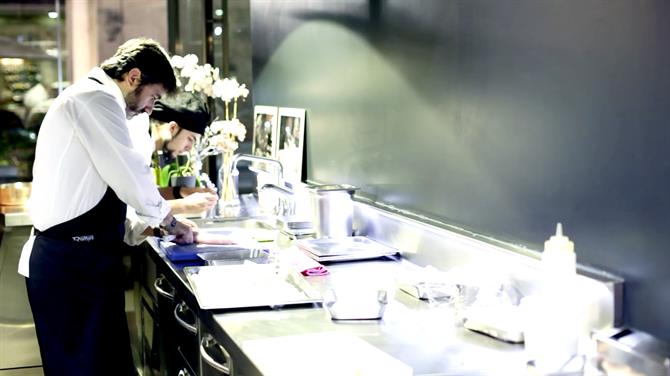 Our roving reporter Tanya Cevallos was lucky enough to chat to celebrated Malaga-based, Michelin star chef; the talented Jose Carlos Garcia. Renowned for his extraordinary culinary signature "Imagining flavours of the Costa del Sol".
Video interview with José Carlos García
No stranger to world class cuisine, Jose Carlos Garcia opened his newest restaurant JCG, in Malaga's Muelle Uno, the new luxury port area. He previously ran another Michelin-starred restaurant, Cafe de Paris. Within a year of opening, JCG had already earned a Michelin star.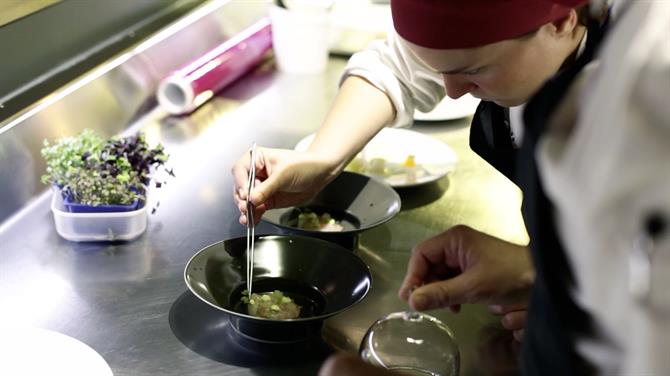 Let's find out what Jose Carlos had to say... ..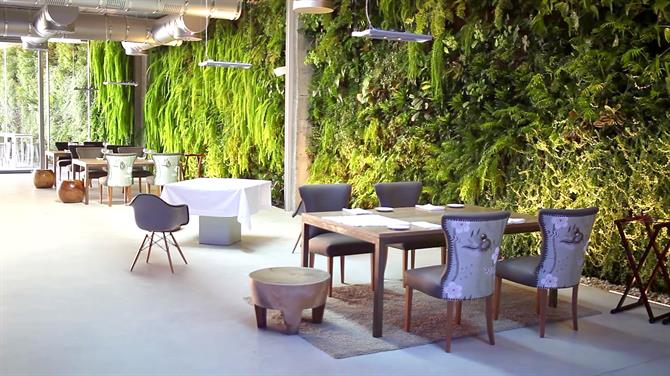 Interview with Jose Carlos García
- How did you start getting interested in cooking?
My parents owned a restaurant. My love for cooking started there and it's where I was introduced to the world of gastronomy.
- Did your passion for cooking start at a young age?
From a young age I observed the work my parents developed in the kitchen, both at home and in the restaurant. When the need came for me to help them in the restaurant, I started off as a waiter, I discovered that I had inherited their passion for cooking and that was that!
- What inspires and motivates you in the kitchen?
What motivates me are the products and buying produce in the local market. I get a product in my head and I get inspired to create something marvellous with it.
- If you weren't a Chef, what would you be doing?
I would love to do something related with the world of motors. I have always been curious about how they function, what's under the bonnet, so I'd love to get involved in the industry.
- What do you like to eat after a long night at the restaurant?
Cheese! All types. I love them all!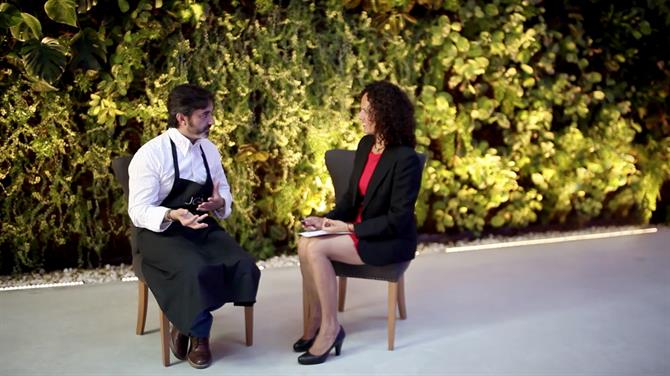 Five things you always have in your kitchen?
There are many ingredients that have a permanent home in my kitchen, but the essentials are: Olive oil, flour, salt, spices and vegetables.
You commented that you work completely stripped back, exposed to the public, hence the design of your restaurant is like a window display, where everything happening within is on show. Does this mean you have no secrets in the kitchen?
No, I don't keep anything a secret. When it comes to my work I am completely transparent, I give my all.
Do you have a special technique or preferred cooking style?
Is there a concept behind your dishes?I define my cooking as honest and transparent. Our philosophy is not about creating an optical illusion, rather we want to create real dishes.
What has been your biggest achievement to date?
Opening my new restaurant in November 2011. It's what I always wanted. Now we are enjoying and suffering the experience at the same time!
Can you share some of your aspirations?
To never give up, keep working and enjoy every moment. Now we have a Michelin star, but I would like to consolidate the restaurant, to ensure it's roots are firmly planted in Málaga's gastronomy scene. And why not dream?
We invite you to visit the city of Malaga, to savour the region's wonderful flavours through the culinary creations of the great Jose Carlos Garcia.