Big things are happening within the depths of an old tobacco factory located only kilometers from the Malaga historic center.
Within the unique venue offered by La Tabacalera, the city of Malaga has welcomed the first overseas branch of Saint Petersburg's State Russian Museum.
Along with the opening of the
Centre Pompidou
, t
he introduction of the Russian Art Museum in Malaga has greatly established the city as a
leader in the international art scene.
What to Expect
A collection of over four-hundred thousand works produced between the XV and XX centuries were specifically
selected
for this installment of the Russian Art Museum, with the permanent exhibition of the collection divided into nine thematic areas.
The mothering branch of Saint Petersburg's State Russian Museum signed a ten year preliminary agreement that will ensure one-hundred works on permanent loan and roughly sixty works each year for temporary exhibitions.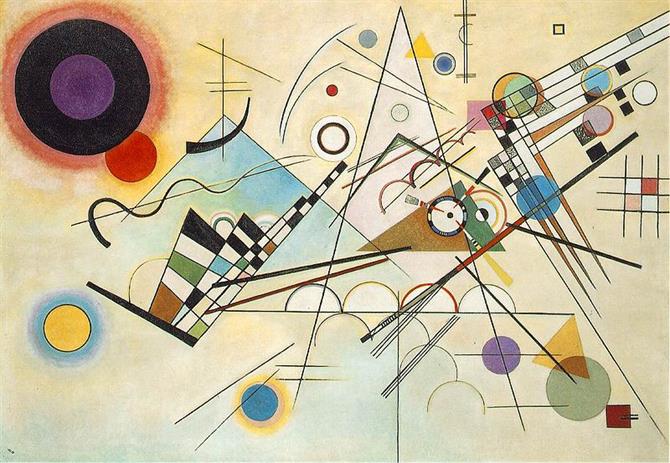 From Byzantine-inspired icons to social realism of the Soviet era, the museum offers a diverse selection of Russian works that form a true picture of national culture. Works by such talent as Wassily Kandinsky, Kazimir Malevich, Vladimir Tatlin, and Marc Chagall hang proudly on the walls of this museum.
La Tabacalera
The unique venue that will host this collection of artwork provides a beautiful environment that is sure to please visitors with an eye for detail. Covering approximately 2300 meters, La Tabacalera was once a thriving tobacco factory. Today, the building hosts the Malaga Automobile Museum, the Center of Information and Control Hispano-Japanese, as well as the Russian Art Museum.
The spaced occupied by the Russian Art Museum in the Tabacalera has room for the art collection, a small auditorium, three screening halls, a reading room with reference books and digital resources on Russian art.
Upcoming Exhibitions
The inauguration consists of two exhibits which will be displayed from March until July 2015: Russian Art from Icons to the Twentieth Century and the Age of Diaghilev.
Russian Art from Icons to the Twentieth Century is organized chronologically to reflect the pathways of Russian art throughout history. This walk through Russian history is well-accompanied by the beautiful collection of one-hundred works of art that express all the monumental changes in time.
The Age of Diaghilev is a striking representation of the notable changes in Russian culture during the years of Diaghilev (1872-1929). With a wide-range of interests inspiring his works, Diaghilev was hugely influential in many different genres and styles of art. This particular exhibit contains examples of set designs, costumes, photographs and more. This collection truly expresses the richness of Russian culture at the start of the twentieth century.
Practical Information
Below, you will find the rates to visit the Museum.
Combined (more temporary permanent):
General € 8.00

Reduced € 4.00
Permanent exhibition:
General 6,00 €

Reduced € 3.50
Temporary Exhibition:
General - €4,00

Reduced - € 2.50
Tickets can also be purchased in advance online.
Free: Admission will be free throughout the event for people officially unemployed, under 18, cardholders euro young disabled people with ID, university teachers and students of Fine Arts and Art History, museum employees and members ICOM, tour guides with official accreditation and to the public on Sundays from 16:00 until closing.
Visiting hours are from 9:30 to 20:00, including holidays. The museum has special times between June 15 and September 15 in which it is open from 11:00 to 22:00.
Photos and videos are prohibited inside the building, and you are not allowed to carry large packages around during your visit. Similarly, you are not allowed to enter or similar sharp objects that may cause damage to the artwork on display.
Getting to the Museum
From the center of Malaga, travelling to the museum is very straightforward. The address is the following: Edificio Tabacalera, Avenida Sor Teresa Prat, 1529003 Málaga.
Departing from the historical centre by bus, you can take lines 16, 15 and 3 (Stop: Avenida La Paloma). From the airport, take line 19 (Stop: Avenida La Paloma).
For those driving by car, there is free parking available for visitors.
This walk will take approximately 45 minutes one-way, and covers about 3.5 kilometers. From the Plaza de la Marina, walk along Av. Manuel Agustin-Heredia, which later becomes Paseo Maritimo Antonio Machado. Eventually, you will arrive to a roundabout. Continue straight, and you will notice that the street name changes again to Calle Pacifico. Continue straight until finally turning right where you will be on Avenida de Sor Teresa Prat. From here, the beautiful building complex will be within sight.
Map to La Tabacalera