The Santa Clara Golf Club is part of a luxury residential complex of more than 150 acres.
The club has been carefully designed and sits within an area of exceptional beauty. The wildlife and lush vegetation have been carefully protected to ensure a golfing experience like no other.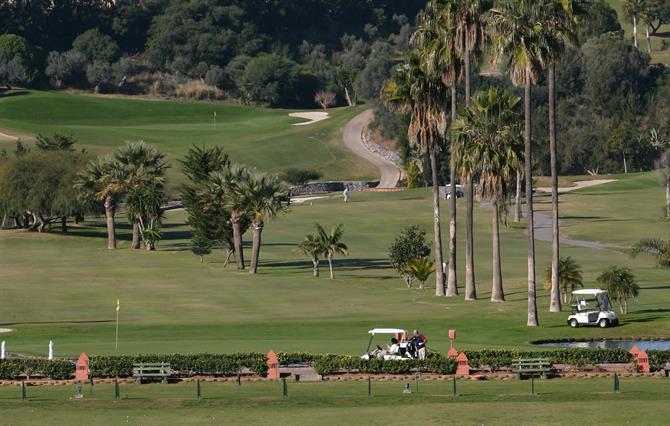 The course
The Santa Clara Golf Club was opened in 2001 and designed by Enrique Canales Busquets. The fairways tend to be large and wide, with a few roughs and a gentle sloping gradient. The course offers a few technical sections, but is generally considered 'simple and pleasant.'
The "Santa Clara Corner" is the most technical bit of the course and is formed by the holes 12, 13 and 14. The perfect combination of a par 4, 3 and par 5 that requires pinpoint timing and accuracy. The 12th hole, in particular, is very exposed and requires some careful consideration. A course that will disappoint.
Notwithstanding, the Santa Clara Golf Cub has earned the quality certificate ISO 9001.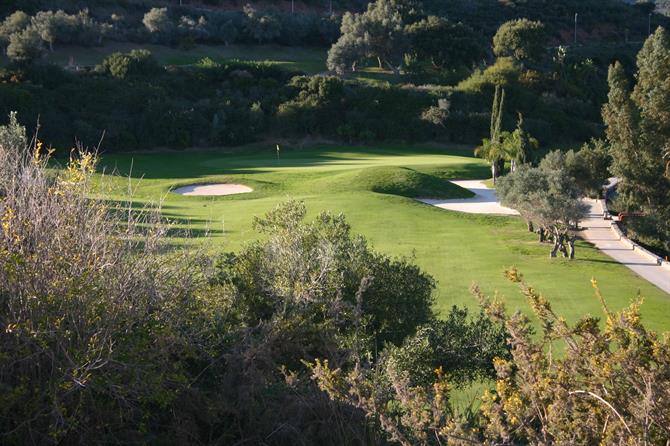 Information
Specifications: Par 71 and 5,878 meters in length.
Amenities: Clubhouse, pro-shop, restaurant, driving range, a two-tiered practice tee (notable for its width and features 20 positions) and a pitch and putt course.
How to get there: located about 5km from the center of Marbella, opposite the Hotel Los Monteros, take the exit N340/A7 the KM187, "Los Monteros".
Contact : tel. +34952850111 info@santaclaragolfmarbella.com
View Santa Clara Golf Club - Marbella in a larger map