Marbella is where its all happening this summer. The usual favourites are always present, sun, sea, and sand. But this summer is different, Marbella is also attracting some of the biggest national and international names in the music industry.
The STARLITE FESTIVAL is taking place in Marbella's central auditorium - La Cantera de Nagüeles - situated just above Marbella. An auditorium with a history, the old quarry was where the stone was extracted to build the mythical Puerto Banús .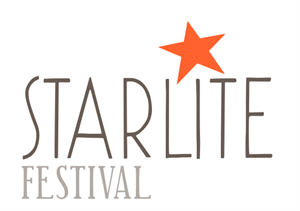 Starlite Festival
Running for a whole month and starting on the 13th of July. Over 10.000m2 of concert hall will play host to more than 3,000 people coming daily to see 35 of the World's most renowned artists.
With a lineup that includes the likes of Julio Iglesias, Tony Bennett, Miguel Bosé, Armando Manzanero, George Benson, Roger Hodgson (Supertramp) and much more.
El Bulli catering
The food promises to be every bit as good as the music, with El Bulli catering in charge of the cooking. Over 45,000 traditional Spanish Tapas will be made under the direction of the World famous Spanish chef, Paco Roncero. You couldn't hope for a better taste of Spanish cuisine.

Starlite Lounge
Once the concert ends, the party carries on in the exclusive Starlite Lounge. For the first time a music festival will be housing an outdoor Social Lounge. With 150 shows of different types and over 100 hours of music provided by the best DJs - its not to be missed.
Starlite Gala
The important fundraising gala will take place on the 4th of August and be hosted by Antonio Banderas. The founder of the "Best Buddies International," Anthony Kennedy will be presented with a prize. Its a unique opportunity to raise funds for families and children without resources. The project is funded by Sandra García-Sanjuán.
Concert dates and ticket sales
14th of July : George Benson
16th of July: Roger Hodgson (Supertramp)
21st of July: Armando Manzanero
22nd of July: Tony Bennett, in Spain for the first time and in duet with his daughter Antonia Bennett
27th of July: Christopher Cross
29th of July: Hugh Laurie
30th of July: Paul Anka
2nd of August: Miguel Bosé. Primer concierto de su gira "Papitwo"
3rd of August: Rosario, Lolita and Antonio Carmona
4th of August: Starlite Gala
9th of August: Simple Minds
11th of August: Raphael
12th of August: Julio Iglesias
14th of August: Estopa
Tickets are on sale from Ticketmaster and El Corte Inglés from 40€
Agenda offered by www.spain-holiday.com in collaboration with Avory Productions