What is Sonora beach?
Sonora beach has a completely different feel to it than Marbella's other beach clubs, and it offers a more relaxing experience than the busy nightlife in Marbella.
We are not talking about the 'in-your-face' luxury and the whole 'jet-set lifestyle,' here. There are no "Grand champagne celebrations," instead Sonora Beach offers a relaxed, bohemian atmosphere with regular reggae and rock concerts.
Sonora Beachis located right on the beach, offering both sun-loungers and sun beds for all those who want to work on their tans. It also offers a World-class restaurant with a very varied menu.
If visiting Sonora Beach do not miss their little shop, featuring their own clothing line, Mucholarala. Featuring rugged clothing and jewellery all carefully designed, drawing inspiration from India and Bali.
Restaurant: Offering an
original menu at good prices; Spanish specialities, salads, meat/fish dishes, burgers, paninis, wraps and stir-fries.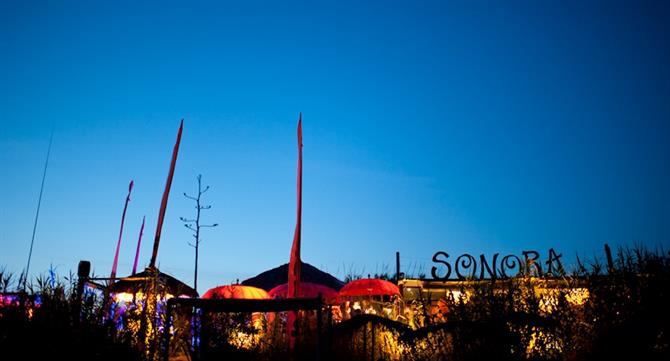 Who?
Recommended for: Families with children, large groups, special occasions, those who are looking for quality (bohemian styled) surroundings.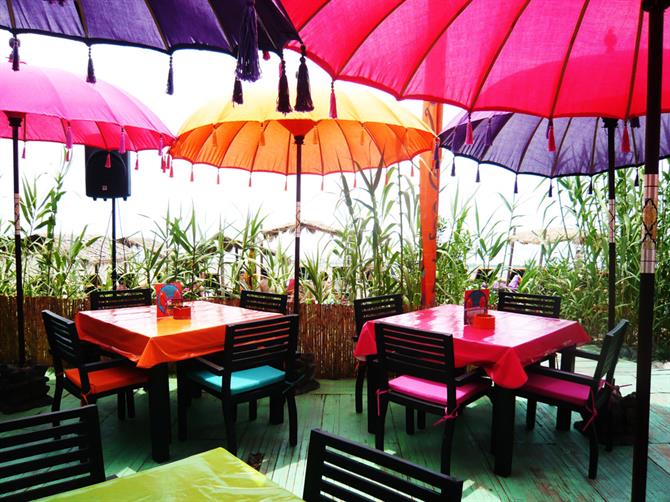 When?
Opening hours: Daily 11:00 to 20:00. The kitchen is open from 11:00 to 13:00 for breakfast and from 13:00 to 18:00 for lunch.
Where?
Address: Sonora Beach, Carretera de Cadiz Km 162, Estepona. Tel: +34605950882