Dress to impress on your Marbella holiday. This part of Andalusia is where the money is and locals like to show off their wealth by wearing the latest in designer clothes. Fly into Málaga and party with the jet set.
Beautiful people – The Marbella scene
Flip-flops are conspicuous by their absence in Marbella. Instead, moneyed-up-to-the-eyeballs locals and visitors dress in the most fashionable of labels. Turning up for a meal out in jeans or shorts is a fashion crime here.
Lifestyles of the rich and famous – Los Monteros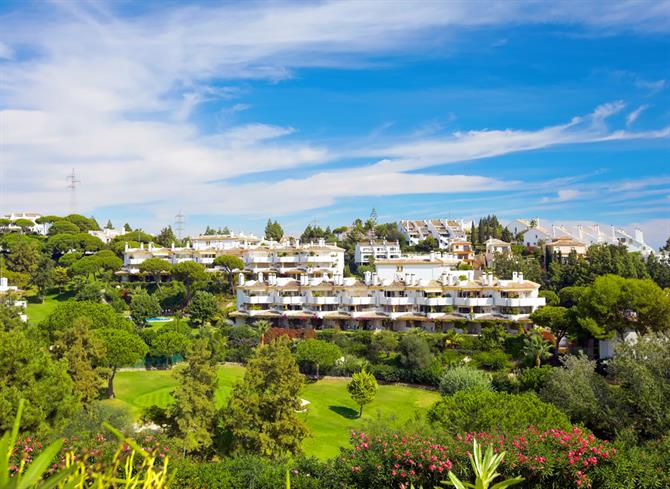 Los Monteros is one of the more exclusive areas of Marbella. It's where you'll find La Gaviota, fancy Andalucian residence of actors Antonio Banderas and Melanie Griffiths. Close to the beach and golf courses, it's a great place to unwind.
What's great about Marbella is that Los Monteros doesn't stand out as much as it would if situated in a different location altogether. For Marbella's a classy place to holiday in as well as live. So apartments have been built with a little more attention and care than overdeveloped resorts elsewhere.
New gold – The Golden Mile
Another upmarket Marbella area is the Golden Mile of Nueva Andalucía. Confusingly named, it's actually a four-mile stretch connecting Marbella with Puerto Banús. This is luxury without a budget. Within this area you'll find the plush Las Lomas de Marbella Club development housing the stunning palace which belonged to one of the world's richest men, the late King Fahd of Saudi Arabia.
Nueva Andalucía sprung up in the 1960s when Spain, and its leader Franco, started to wake up to tourism. There's old gold to be found in this area too including the ruins of a Roman villa by the Rio Verde. Likewise, the El Ángel Botanical Gardens date back to the 8th century.
Orange zest – Plaza de los Naranjos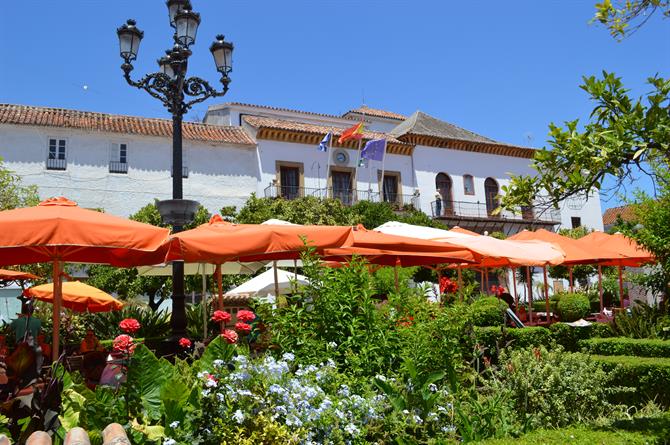 For a slice of relaxed glamour, you won't have to look very hard in Marbella's old town. For this is the site of Orange Tree Square which enjoys a history going all the way back to the time of Ferdinand and Isabella. Yes, rewind to 1485 with a leisurely visit here.
Buildings are traditional Andalucian white, a Renaissance-era fountain provides a water feature to beat the heat in summer, and its veritable orchard of trees supply plenty of much-needed shade. Three to see? The Casa Consistorial (now the town hall), the Casa del Corregidor, and the Ermita de Santiago hermitage.