In the latter half of the 20th century, you knew you'd made it when you could afford to buy a villa in Marbella or Puerto Banús. This side of the millennium, the resorts have become rather less exclusive with many gonnabes and even wannabes. However, they're still popular destinations for ostentatious celebrities and the show-off mega rich to splash their cash in.
Galaxy of Stars – Celebrity residents past and present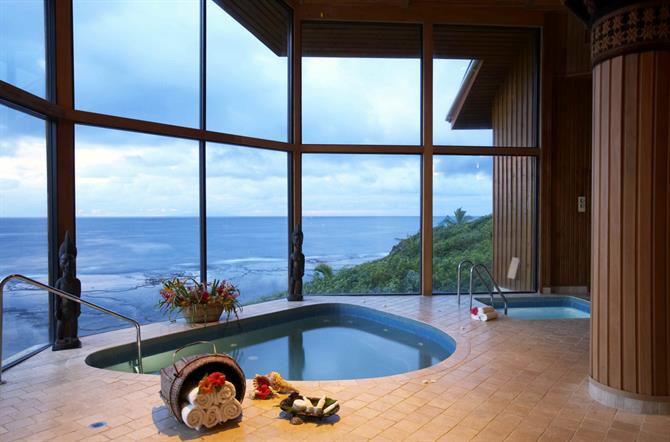 Not content with having a square named after him in Puerto Banús, local hero Antonio Banderas regularly visits the land of his fathers and, in particular, Marbella. The Málaga-born actor even has a house in Los Monteros. Stella, his daughter with wife, US actress Melanie Griffith, was born in Marbella in 1999.
Sean Connery, for many the quintessential James Bond, lived in Marbella for several years. Relaxing away from filming, he was a fixture on the area's golf courses, celebrating extravagantly at the 19th hole. However, Connery sold his property and moved away after falling out with the local press. Fellow Hollywood favourite Dolph Lungdren resides in both London and Marbella with his wife and two children.
Party monsters – Puerto Banús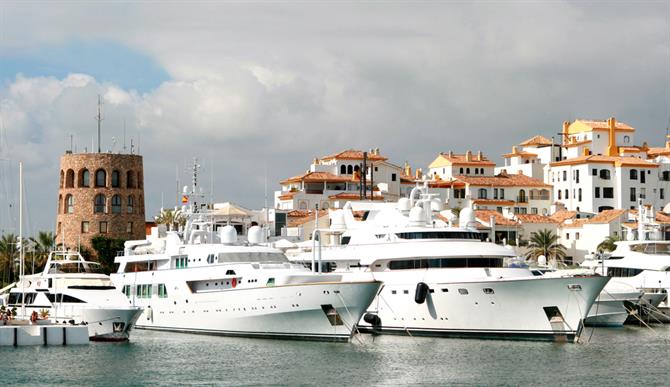 Puerto Banús was created as recently as 1970. Named after local property developer Jose Banús who built it after buying land in a development called Nueva Andalucia, its opening party was extravagant with no expenses spared. Guests included Playboy founder Hugh Hefner and Monaco's Prince Rainier and Princess Grace. Popular crooner Julio Iglesias sang to them and the other jetsetters in the 1,700-strong crowd.
Now the two resorts are just as likely to host a hen or stag party as a celebrity bash. Still, their beach clubs with their champagne-spray parties are legendary. These are the haunts of the beautiful people; clubbers who are sexy and they know it.
Royal resorts – Marbella and Puerto Banús Royalty
Welcome to the Spanish Riviera. 1974 brought Saudi Arabia's Prince Fahd bin Abdul Aziz al-Saud to Marbella after he became the man who broke the bank at the Casino of Monte Carlo. His over-the-top El Rocio palace was built in imitation of the White House.
Fahd's 3,000 paid staff were frequent visitors to town, spending petrodollars like they were going out of fashion. Until the prince's death in 2005. The then local mayor, Marisol Yague, declared an official three-day period of mourning and the town hall decreed King Fahd an "Adopted Son of the Municipality".