You will not find better views of the Costa del Sol, Sierra de las Nieves and on a clear day, all the way across to Gibraltar/North Africa.
For the more adventurous, it is also a fantastic spot to watch the sunset.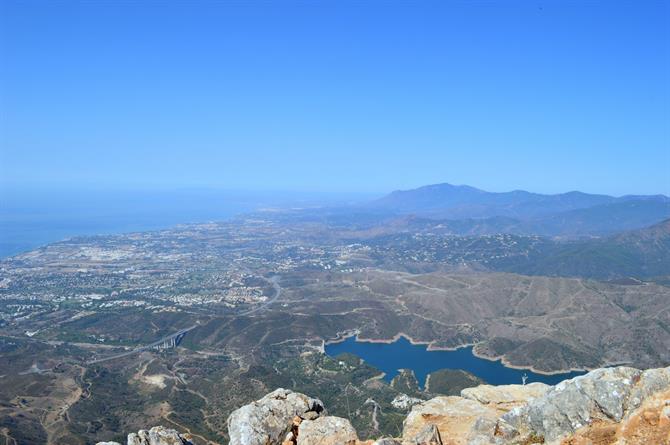 About La Concha
Standing at 1200m, La Concha is the highest mountain in and around the Marbella area.
La Concha means "shell" in Spanish - the mountain has been named La Concha because of its distinct "shell shape".
La Concha sits within the southernmost part of the Sierra Blanca mountain range – which is an extension of the beautiful Sierra de las Nieves Natural Park.
How to get there?
There are two main routes up La Concha. The first is from Istan. Although shorter in length, the path is steeper and more demanding than the second route, which starts from the El Refugio de Juanar.
The walk described below is from Juanar.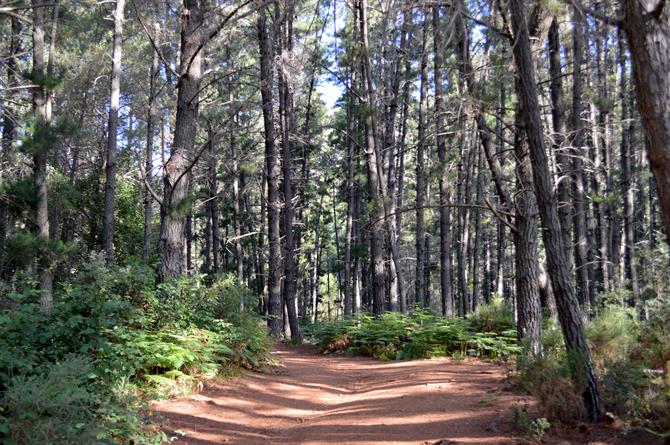 The walk is not difficult. But bear in mind, the Andalucian countryside can be very unforgiving. Bring water, sunscreen, a full charged mobile phone (emergency services 112) and let someone know your itinerary. If in doubt, or inexperienced, find a professional guide (there are plenty of companies) to take you up safely.
There is one section of the walk that is slightly exposed around "El Salto del Lobo," care needs to be taken particularly on windy days. As the walk is linear you can turn back at any point.
The views are fantastic from very early on.
There are also several easier options available from Juanar. They all offer fantastic views.
The Mirador del Corzo is a very simple 500m walk to a viewing point.
The Mirador del Macho Montès is a popular choice with families with small children. The path is clear and well marked, going through olive groves (1.3km) to a viewing point with views across Marbella.
The Cruz de Juanar is another option and slightly further up. About an hours walk each way.
El Refugio de Juanar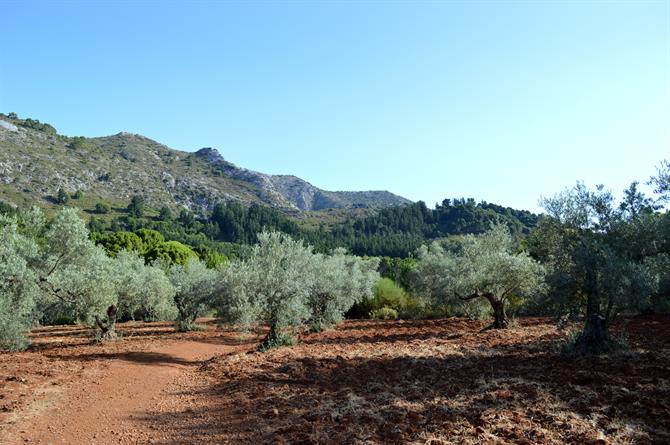 The walk starts in the Refugio de Juanar. Getting there is very straightforward. Come off the A-355 as if going to the "Centro Comercial La Cañada".
Just before the shoppingcentre there's a roundabout, rather than turning off for La Cañada, keep going straight and upwards towards Ojen.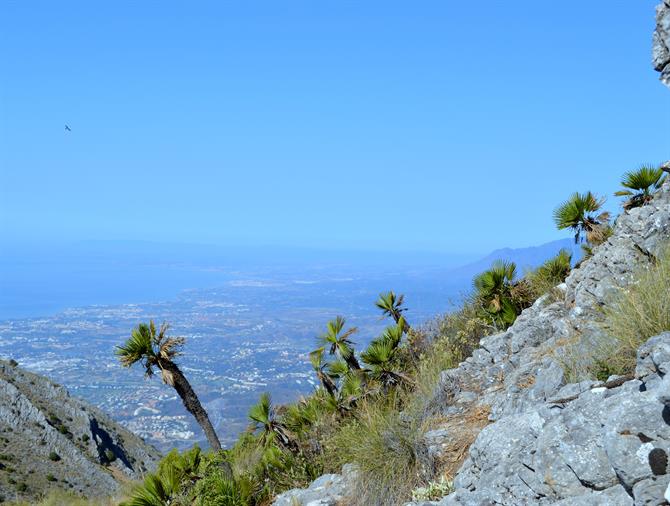 After approximately 11kms you'll see the Refugio de Juanar signposted (just past Ojen). Follow this track upwards until the reaching the Refugio, at the cross roads just before it, veer leftwards.
You can park here or carry on further up the track - cutting 200m off the walk. Park where-ever you can. The walk is clearly signposted.
I followed this GPS route and found it to be spot on:
Video from the top of La Concha Marbella