The fine, powdery sand from its 2,710m-long beach is an extension of the Sahara Desert, scientists speculate that its dunes were created from a tsunami travelling all the way from Lisbon back in 1755, yet Maspalomas is a Gran Canaria treasure. However, to spend all day stretched out on a sun lounger or beach towel is to miss out on everything this magical location offers.
Let It All Hang Out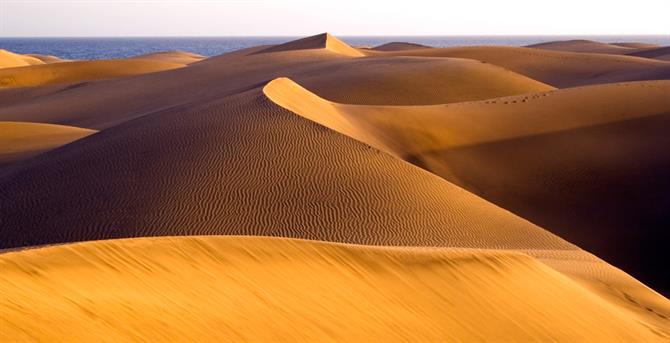 The dunes offer newbie nudists the chance to get their kit off in relative privacy. You're unlikely to be seen by any prying eyes. However, remember to apply sun cream liberally, especially on the more sensitive parts of your anatomy.
Park Life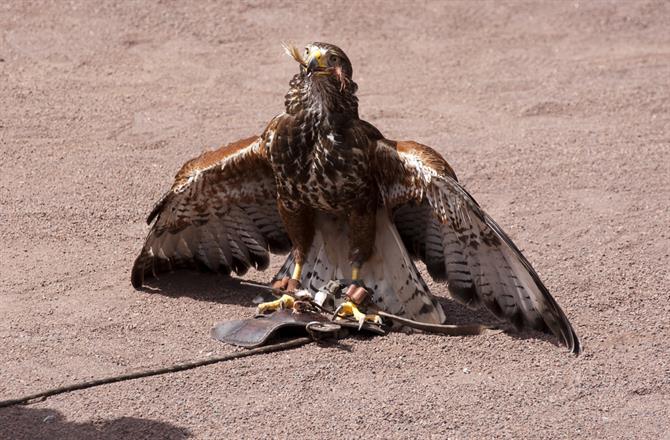 Invest in a two-parks ticket and head away from the beach to take in Palmitos Park where you can see shows galore featuring birds of prey, dolphins, and parrots. The 20-hectare aviary will appeal to families who don't necessarily want to spend the whole of their holiday in their swimwear. You'll find PP in the picturesque-sounding Barranco de los Palmitos.
The second part of the package is the wet and wild Aqualand Maspalomas, the largest water park on Gran Canaria with rides to tease or terrify - depending on your constitution. A top tip is to bring a packed lunch with you as the eateries on site bump up their prices because they assume visitors won't arrive with their own food. You'll reach both these theme parks within a 10-minute drive and there are frequent bus services transporting you from surf to turf.
Watch the Pretty Birdies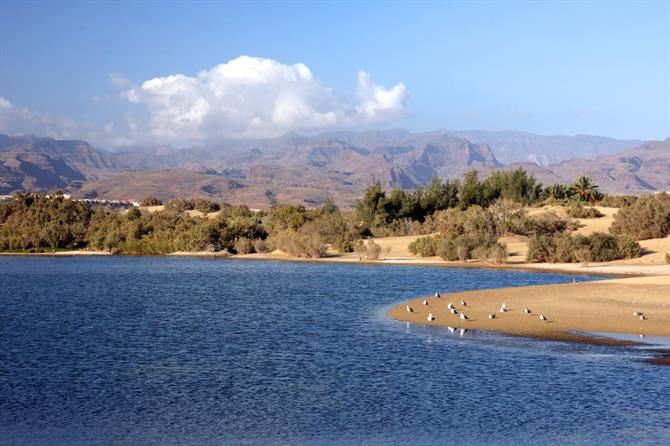 Bird watchers, of the feathered variety, will adore La Charca which you'll find to the west of the dunes. Here you'll be able to spot birds resting from their seasonal migration from Europe to Africa. A nature reserve since 1897, this palm-fringed lagoon is a veritable oasis of a watering hole.
Fore Play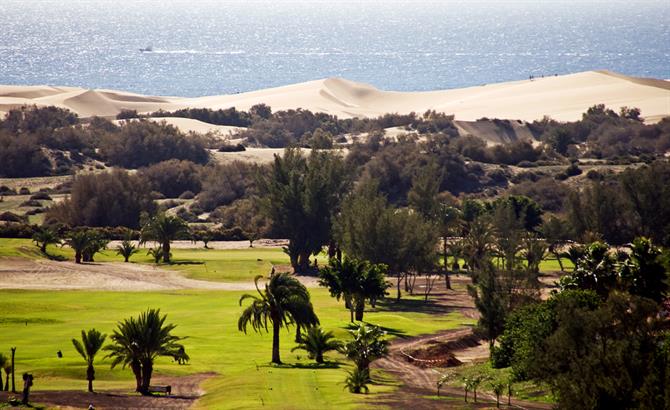 Gran Canaria boasts the oldest golf course in the whole of Spain, the Real Club de Golf Las Palmas which dates back to 1891. A good deal fresher-faced is Maspalomas Golf, an 18-hole 73-par course. And it's arguably one of the world's most beautiful places to play a round at.
Botany Bay
Close to Maspalomas' golf course, you'll find a very different green altogether. The 12,000 square metres of Parque Botánico Maspalomas, home to 500 different species of flora both native to and imported to the island. These include an African sausage tree and a plant which produces cotton wool.