Gran Canaria's famously an island that's roughly the size of Greater London. So pretty much everywhere on GC's easy to reach, although locals are given to grumble about places being far away. Including Moya, a mere half-hour drive from capital Las Palmas de Gran Canaria.
Take the bizcocho in Moya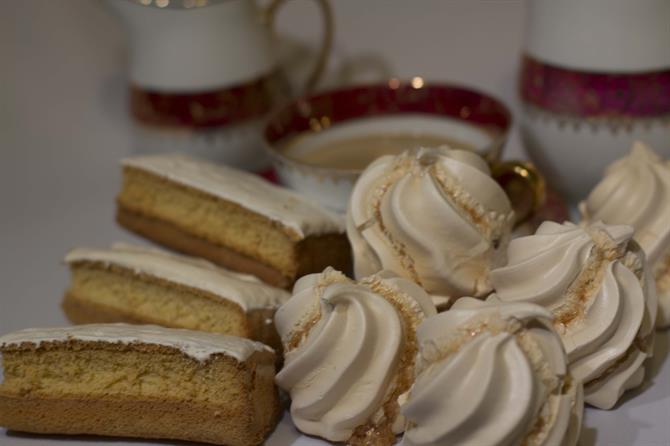 On the left of this picture, you'll see Moya's famous bizcochos. These sponge fingers are best consumed after a good dunking in milk or coffee. On the right are suspiros, akin to the meringue whose crisp exterior gives way to a gooey interior but with a lemon-enhanced flavour.
A great place to sample these local delicacies is Casa Juana where Juana herself will make you feel right at home. Look out for the sign on the Moya's Léon y Castillo high street, declaring "Se venden bizcochos y suspiros de Moya, Doramas". Try before you buy, preferably with one of their speciality coffees which include condensed milk, Tia Maria, and lemon rind.
Moya, of art and artisans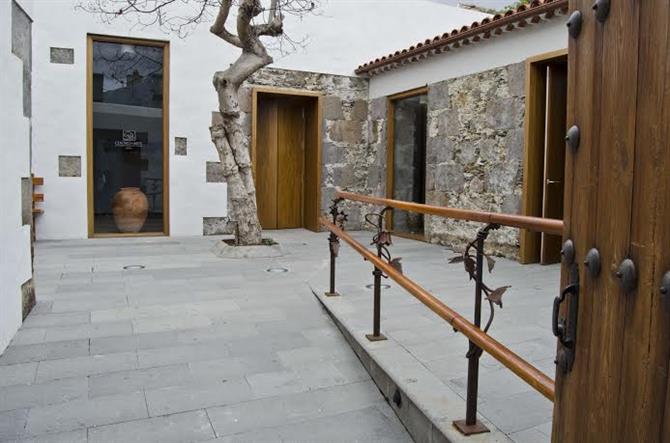 Cultural types will be more interested in the free pabulum offered by Padre Juanito's Centro de Arte e Interpretacíon del Paisaje. The brainchild of locally-based artists Juan Antonio de la Nuez and Olga Artiles, the Centre of Art and Landscape Interpretation's open from 10:00am to 2:00pm Tuesday to Saturday. Currently showing (until September 2014) is Artiles' Paisjaes Soñados, tapestries of the country scenery and seascapes the artist enjoys viewing from her Moya home.
No less creative is craftsman José Isidro Domínguez Quesada. From his Artesanía Canaria workshop (Juan Delgado 2, 928 610 209) opposite the Tourist Information Office, he fashions traditional furniture. In the days before IKEA opened on the island, locals brought made-to-order beds and the like rather than flat-pack. Although, as Domínguez proudly reveals, foreign visitors are keener to buy native rather than global, with Artesanía Canaria furniture taking pride of place in homes as far away as Germany.
Moya's man of letters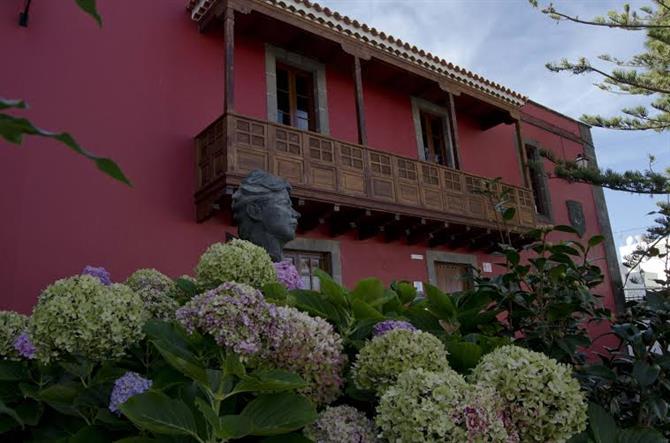 Visit the Casa-Museo Tomás Morales to find out about arguably Gran Canaria's finest poet, Tomás Morales (1884-1921). This is the house in which young Tomás was born and it features a beautiful patio, along with original furniture from the period. You can even see the actual typewriter Morales used to sit down in front of before composing his postmodern rhymes.
The centre of Moya's compact, so this house museum is easy to find. Located at the end of Léon y Castillo, it faces the church. Open from 10:00am to 6:00pm (7:00pm July, August, and September) Tuesday to Sunday, admission costs €2 for adults.
Fire and brimstone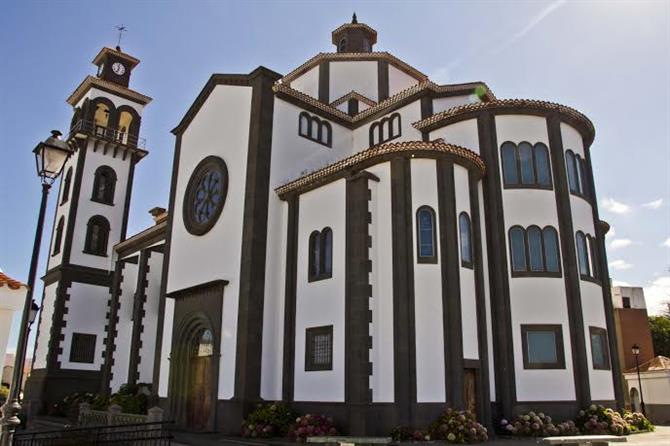 The most recent volcanic activity on Gran Canaria was recorded in the Moya municipality. For El Montañón Negro and the Caldera de los Pinos both erupted. There's no lava flow to be seen today, however, as by "recent", we mean over 3,000 years ago.
In the town centre, you'll find an altogether newer creation. The first stone of the Iglesia de Nuestra Señora de Candelaria, dedicated to the patron saint of the Canary Islands, was laid on the 19th March 1944 although the church wasn't blessed prior to opening for its first worship until the 6th October 1957. In January-February, locals celebrate the Fiestas de la Candelaria, a programme which encompass civic, cultural, and religious events.