Spain's seventh-largest city's big enough to capture your attention yet small enough to explore in a day. Murcia, therefore, is the perfect day trip. Here's what you shouldn't miss seeing.
Punte Viejo
Old Bridge, aka Puente de los Peligros, Bridge of Hazards, spans the Segura river. Built in 1742, it's considerably older than Puente Nueva which was completed in 1903. Its twin arches are one of Murcia's most striking sights.
Iglesia Catedral de Santa María en Murcia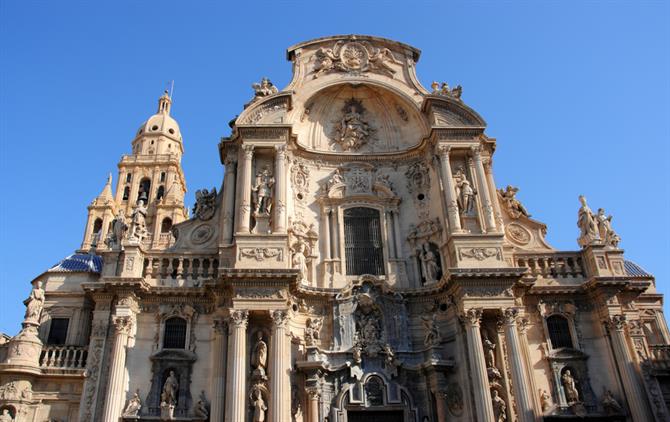 Murcia Cathedral stands on what was originally a mosque. The first foundations were laid in 1385, although it wasn't considered complete until 1467. Still after that date, various bits and bobs were added up until the 18th century, which explains its architectural variety.
Outdoors, Murcia's main plaza is a great place to enjoy churros and chocolate. Inside, escape the heat in a cool interior made up of separate chapels. There's also a museum to learn more about the history of this stunningly beautiful church.
Santuario de la Virgen de la Fuensanta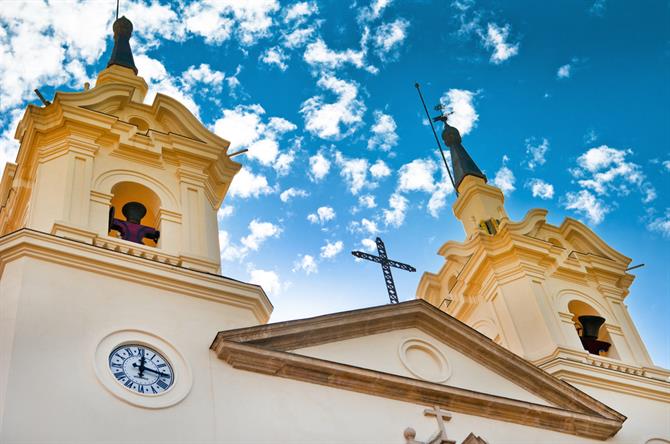 To see Murcia's other significant religious building, you'll have to head out of town. Around 10Km, 15 minutes by car, out of town. Where you'll discover a beautiful shrine to the patron saint of Murcia, in the hamlet of Algezares.
The name of this sanctuary dates back to the Middle Ages, when hermits drew water from a holy fountain (Fuente Santa). Although the present building is no older than late 17th century. It comprises a traditional Baroque temple with three naves: a large central nave and two side naves with chapels.
Teatro de Romea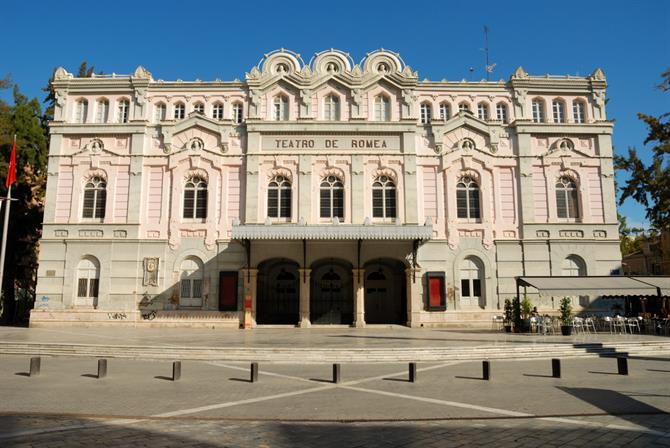 The Murcia's region's main theatre is also one of the most famous in Spain. However, unless you're fluent in Spanish, you're unlikely to understand many of its plays, even if they were penned by Shakespeare as they're translated into the local idiom. You might be lucky, though, as they also hold concerts here which lowers the language barrier.
Real Casino de Murcia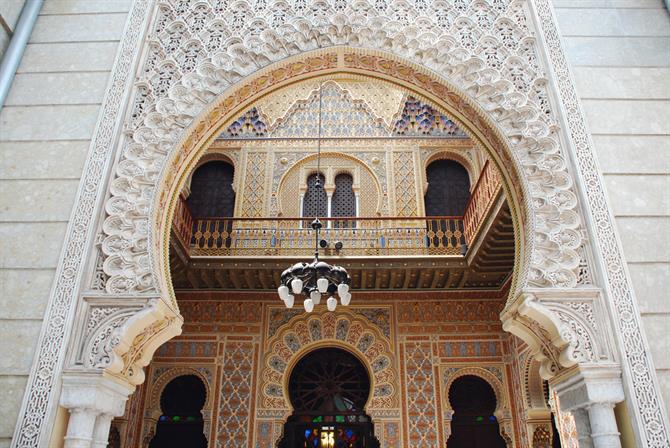 Murcia's main street, Calle de la Traperia, houses this work of art. Close to the cathedral, you'll find this amazing building which is now a private club. It's open to the public during the day, however, where you'll be able to feast your eyes on a Moorish patio inspired by Granada's Alhambra and Seville's Alcazar in equal measure.