Around 250km of Mediterranean shoreline makes up Murcia's lesser-known Costa Cálida. Principally known as the Garden of Spain, agricultural Murcia's an unlikely beach-holiday destination. Until you contemplate its coast in all its glory, that is.
Levante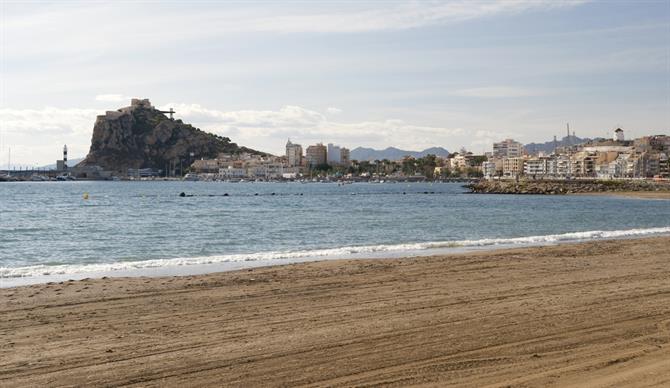 One of Águilas main beaches, you´re 90 minutes away from putting on your swimming costume whether you fly into Alicante or San Javier airports.Blue is the colour of the flag flying over this beach.After a dip, take your pick from the restaurants lined up in the maritime promenade above.
Bolnuevo

A 1.5km strip of sand, Bolnuevo beach's located in a former fishing village of the same name. One that's been developed without being spoilt. There's a good selection of bars on the road above, although you'll find the one on the beach itself just so darn convenient.
Calabardina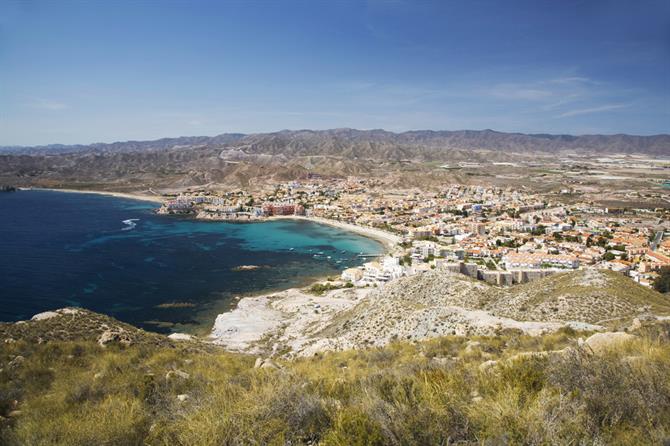 Another Águilas beach, Calabardina's a hit with families. Busy every day of the week in summer months and only on weekends out of season, there's a frequent bus service to and fro. As pristine as it can be serene, a regular beach-cleaning service clears up any leftovers from litter-lout visitors.
La Azohia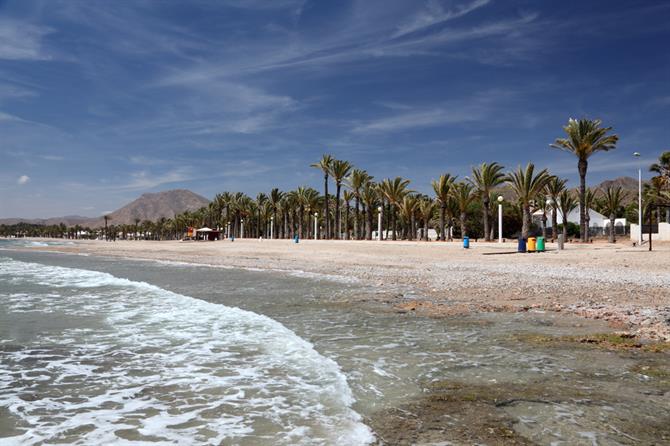 Like Bolnuevo an old fishing village, La Azohia's perhaps even less unchanged by the touristic development of Murcia than the former. It's where fishermen bring freshly-caught tuna to the port each morning. Take advantage of the 20˚C sea temperatures which extend from the start of the summer into October, maybe to try your hand at the likes of scuba diving or windsurfing.
Isla Plana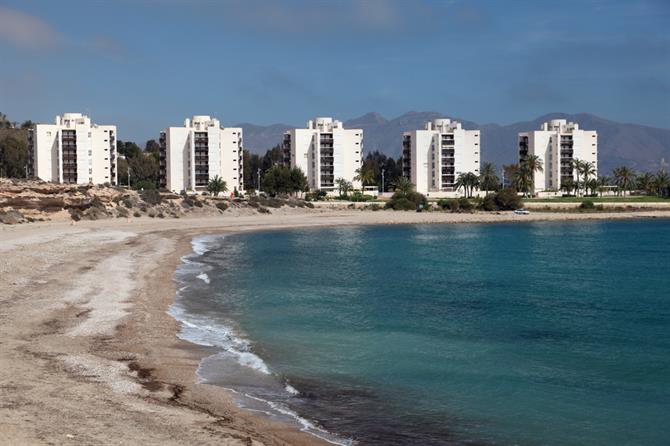 30km away from historic Cartagena, despite some modern buildings, Isla Plana feels traditional rather than 21st century. A world away from the swish marina of nearby Puerto de Mazzarón, the vibe is more chilled than charged. Snorkellers will be able to see a variety of marine life who have made the rocky coastline their home.
Calblanque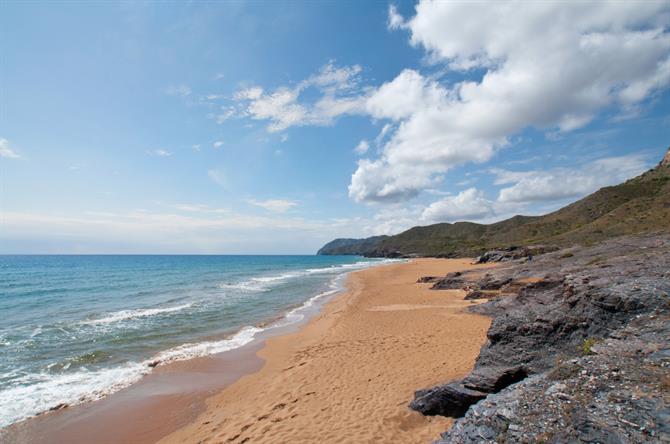 Travelling along the A-7 between Alicante and Cartagena, head off at Exit 800 leading to Mar Menor. Before you reach there, you'll see a sign for the MU-312. One signposted Calblanque.
Located in a nature reserve, it's a haven for wildlife. Some you're unlikely to have seen before on your travels, unless you're in possession of a spotter's badge for both eagle owl and sea turtle. Clothing optional, you'll find as many textiles as naturists sunning themselves, if not more.
Las Palmeras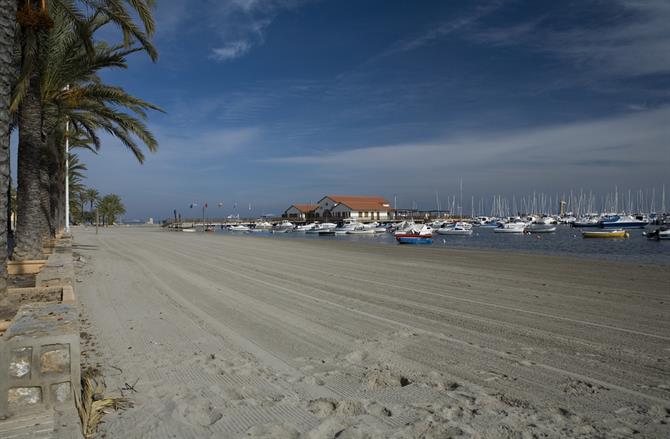 With a breadth of 30 metres, Las Palmeras is the widest beach you'll come across in Los Alcázares. 1km long, it forms part of the Mar Menor. And with a favourable micro-climate, you'll understand just why the Costa Cálida got its name of Warm Coast.