About Carabeo beach
Carabeo beach is a small cove that sits directly behind Calle Carabeo. The beach is hidden from view, despite being situated right in the centre of Nerja.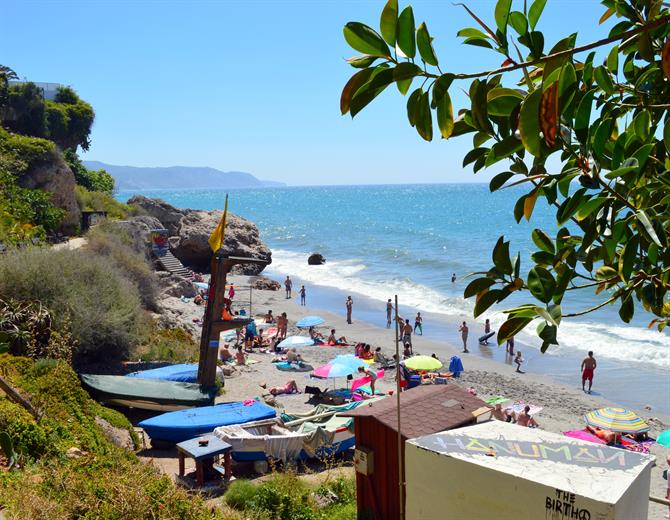 A place that is often overlooked by the hordes of tourists during the summer months. The steep steps that lead down to the beach also ensure that it stays 'relatively' quiet.
Carabeo beach is surrounded by cliffs and is only accessible via a steep flight of stairs. Look out for a small viewing platform that is situated just off Calle Carabeo. The stairs start here.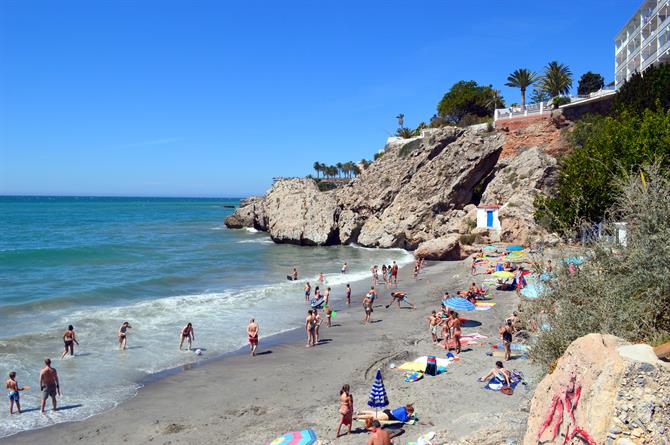 The beach is fairly sheltered and approximately 120m in length, by 15m in width. The sand is dark, coarse and typically Mediterranean.
Amenities
There are sunbeds, lifeguards and showers. There are no restaurants or bars. During the summer months there is a small kiosk that sells snacks.
For additional information on Nerja's beaches, see our definitive Nerja beach guide.
Map of Carabeo beach