Christmas time in Mallorca
Christmas in Mallorca really is a wonderful time of the year. The weather has a spring in its step, it's cold enough to need a coat, but not so bad that you don't want to be outside enjoying the lights and wandering around the markets.
I recommend that you head into Palma for a Christmassy evening with a stroll up the Paseo Born (above) which is quite spectacular under the white glittering lights. Take a break on the Born and get a coffee and a brandy before you get moving around all of the shops and markets.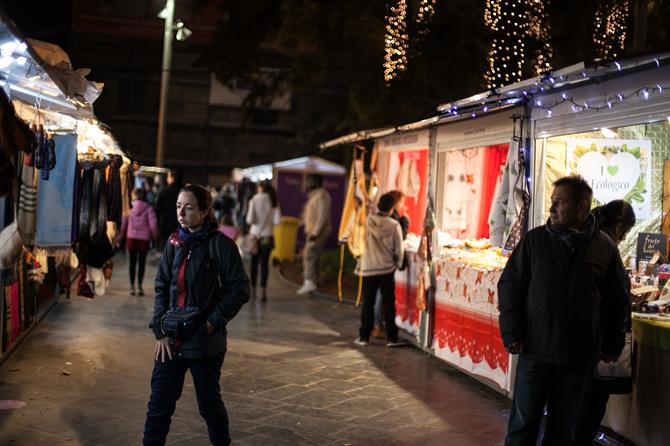 Christmas Markets
The main places for Christmas gift markets in Palma are Via Roma, Las Ramblas, Plaça España and Plaça Major. I love them all, but the most entertaining has to be the one in Placa Major as it has an enormous range of figures for the nativity scenes for sale. Well, you have to get them from somewhere, so why not an extensive market? The nativity scenes (Belens) are very popular in Mallorca and you must go and see some if you are in the area. Nip into the government buildings in Plaça Cort and you can gaze in wonder at an enormous indoor "belen", or pop into a church and walk around one. They are lovely and you will enjoy marvelling at the ingenuity of some of them with their moving parts and intricate story telling.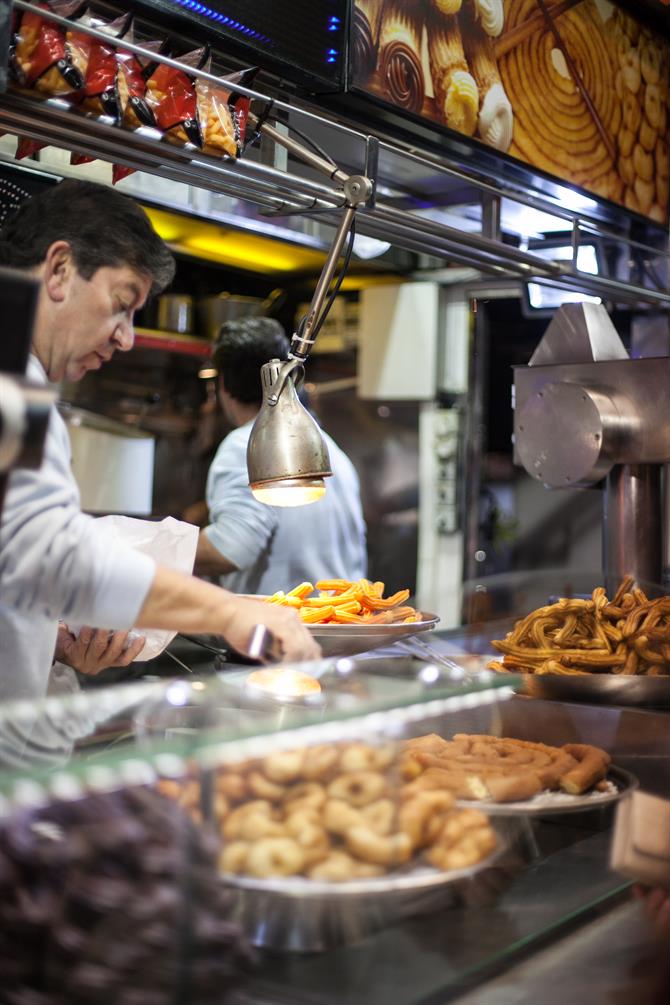 Local Products
Look out for local products on Las Ramblas. They make great presents so keep an eye on the olive oil, handmade soaps, pottery and lace work as they are all good choices for authentic gifts, another one is honey which I love and comes in a lot of different flavours depending on what the bees have been dining on. You should also be able to find some art work from local artists as well if you're interested. Once you've been around the markets then stop for a warming cup of Chocolate de la Taza and a few churros, delicious!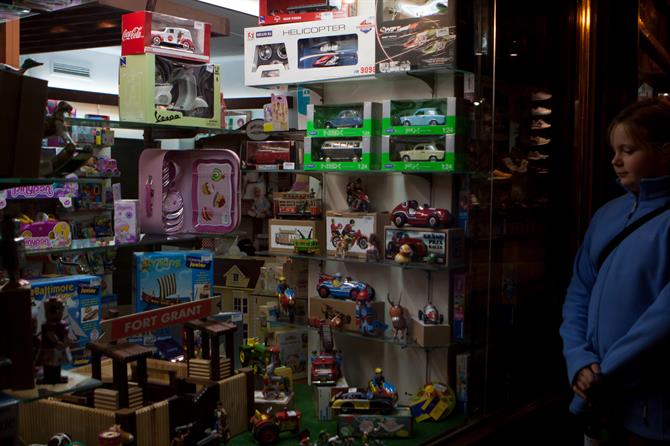 Around the island you will find a variety of Christmas markets which sell a range of local products, hand made goods and Christmassy bits and bobs. Make an effort and get yourself to one and support the local economy as well!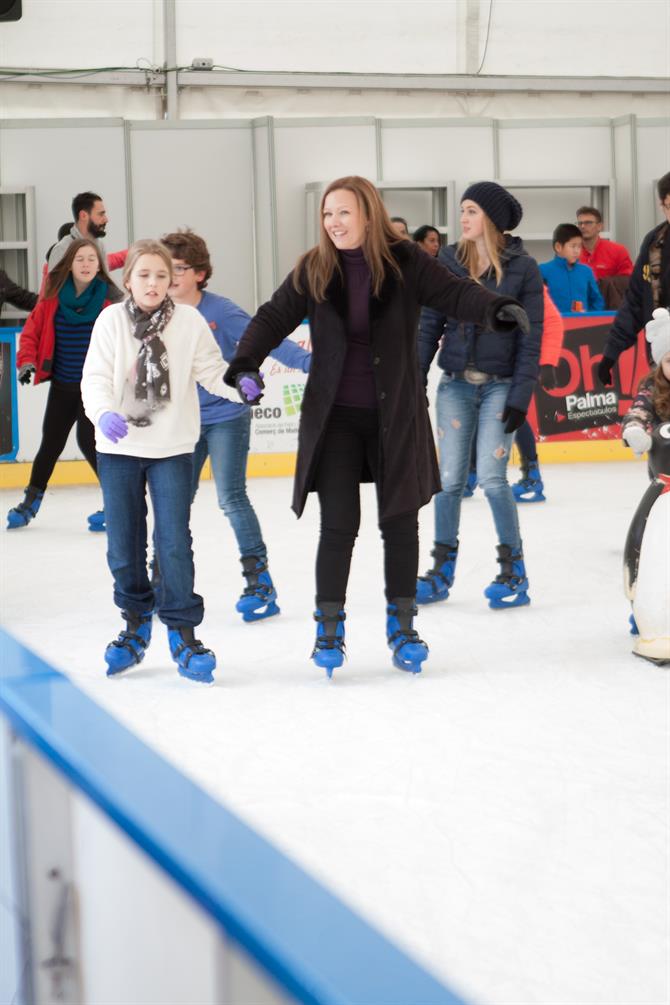 Ice Skating
For the children (and big kids), there is an ice skating arena in the Parc de ses Estacions (just north of Plaça España), and it's open daily and into the evening. TIP: If you're going skating then don't forget to take some gloves with you as they won't let you on the ice without them, and of course they are very happy to sell you a brand new pair! A skate session is 5€ per person including skate hire and the rink is open from 10am to late in the evening.
And of course, Midnight Mass
Of course you may want to go to Midnight Mass on Christmas Eve at the Cathedral in Palma. The Mass starts at 11pm with a sermon and a traditional chant of La Sibil La which is sung by a child. The eucharist is given by the Bishop of Mallorca and the Mallorquin Choir sing. It's very well attended so make sure you get to the Cathedral in good time.