There are many reasons so visit Galicia, Spain´s North-western province. Dramatic coastlines, dream islands, unique nature parks, thriving cities, history, legends, hearty food and, last but not least, a great variety of art, culture and festivals.
Whether your interest lies in literature, local dance and music, architecture or paintings and sculpture, Pontevedra and Padron are the perfect places to enjoy a bit of each.
Pontevedra, a Roman settlement
The capital of what is known as Rias Bajas, Pontevedra ,sits at the mouth of the ria of the same name as well as the rivers Lerez and Tomeza which empty into the Atlantic Ocean. Once Galicia´s biggest port, silting and sedimentation have rendered the port useless for commerce and today only a small recreational port remains.
Pontevedra has the second biggest Old Town in Galicia and much of the inner centre is a pedestrian area which makes it easy to walk around and enjoy historical places such as the Old Firewood Market Place , the Peregrino Church and many other beautiful ancient buildings.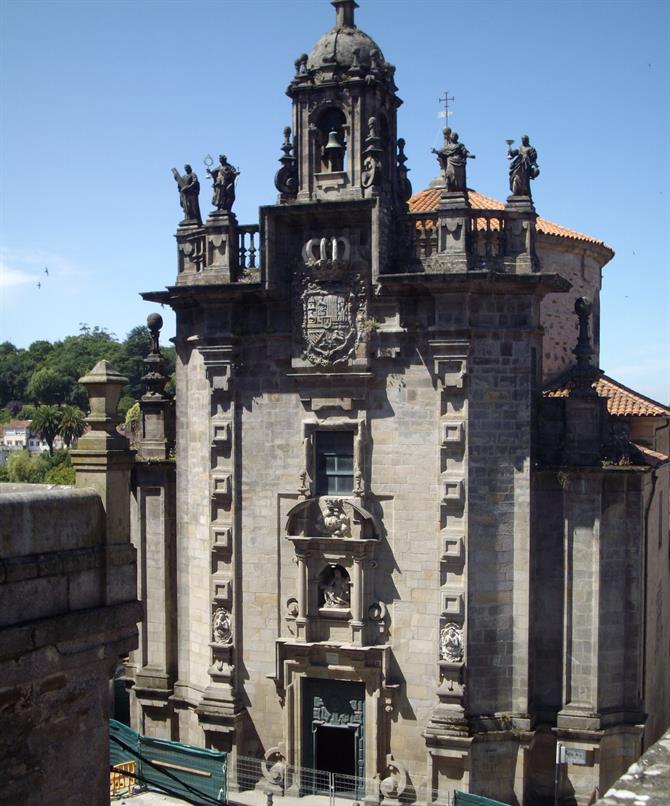 The 12th century Burgo Bridge spans the river but nothing is left of the original Roman bridge which gave Pontevedra her Latin name.
At a distance of 58km to Santiago de Compostela to the north and 30km to the big port city of Vigo to the south, Pontevedra is easily reached by car, train or bus. There is no airport but many use the nearby one of Santiago de Compostela., then drive to Pontevedra either on the N-550 or the AP-9 which is a toll motorway.
For the culture enthusiasts, Pontevedra is an ideal destination. It was here that Xoan Manuel Pintos published the first book in the modern Galician language called: A Gaita Gallega. The gaita is a traditional music instrument, a bagpipe, and you can find players in many street corners of the old town.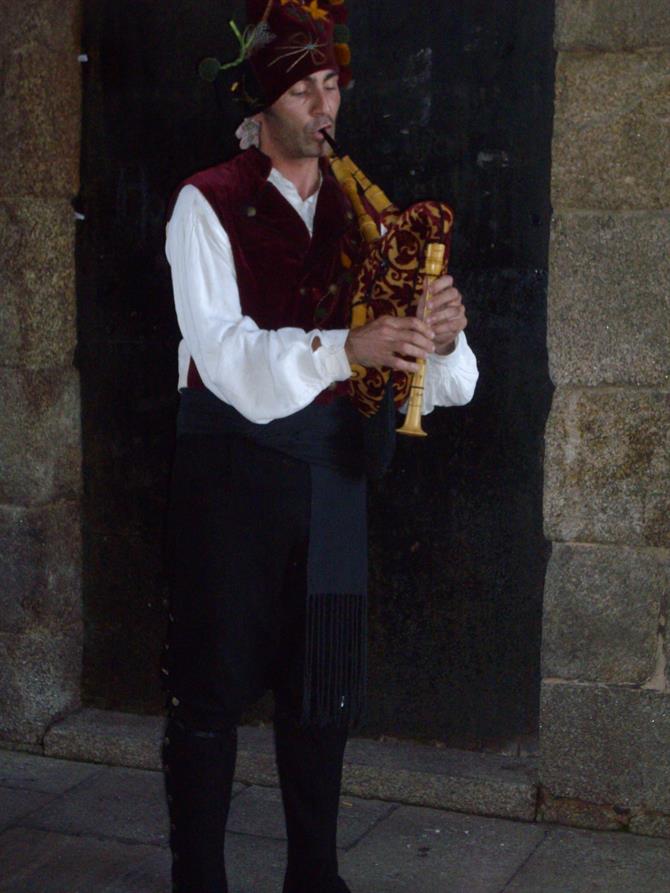 If festivals are your passion, visit either in the second half of July or the first weekend in September.
Feira Franca Pontevedra/Galicia
This is an enactment of a medieval fair dating back to 1467 when King Henry IV bestowed a concession upon Pontevedra to hold a tax free open air market during one month. The festival starts on Friday of the first week in September and ends Saturday night, with stalls, food, banquets, crafts and art, enactments of medieval jostling and much more. Locals and visitors alike dress in local costume or medieval garb, filling the streets and squares of the town with life and celebration.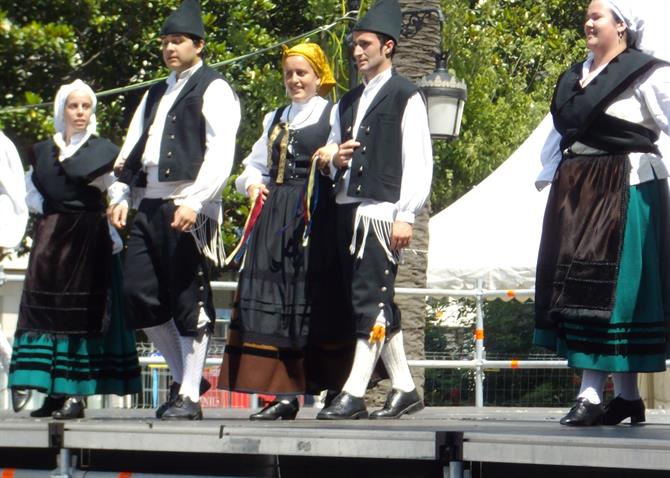 Pontevedra Jazz Festival
Jazz fans will find the international jazz and blues festival which takes place in the second half of July very much to their liking. In addition to performances by international artists there are workshops and open air sessions.
Pontevedra´s reputation as a city of art and culture is further compounded by the fact that this is the only place in Spain where Fine Arts can be studied at university level. Even the entrances to restaurants have an artistic touch.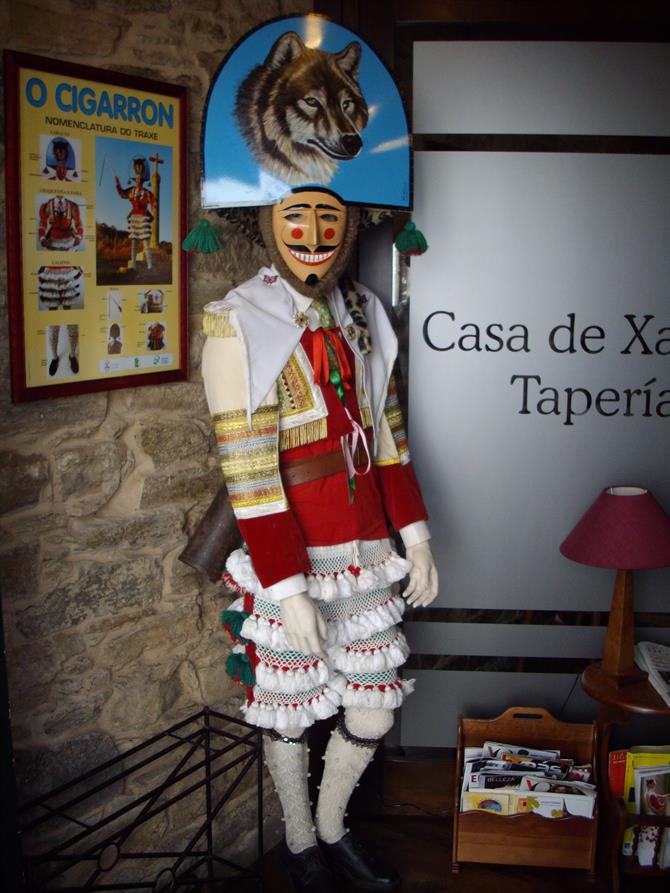 Maybe it´s something in the water, because only 35km from Pontevedra on the route to and from Santiago de Compostela on the shore of the Ulla river lies Padron, birthplace of Galicia´s most famous poetess, Rosalia de Castro and Nobel Prize (1989) laureate Camilo Jose Cela.
Cultural sites
of Padron/Galicia

The home of Rosalia de Castro is located right opposite the small rural train station and draws the eye because of the lavish gardens full of Galicia´s national flower, the camellia.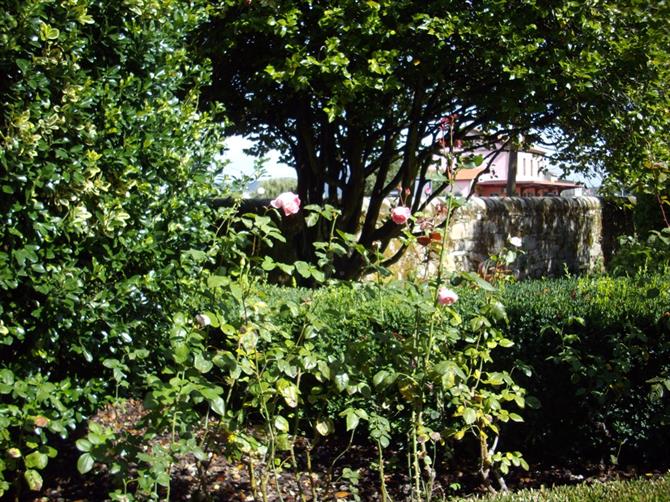 Born in 1837 Rosalia was the illegitimate daughter of a minor noblewoman and a catholic priest. Struggling with her tarnished roots, she was raised by an aunt, got a good education and started writing poetry at the age of 12. Encouraged by her husband, a publisher and editor she proceeded to become Galicia´s most famous poetess, winning international acclaim and awards, although only a few during her life time.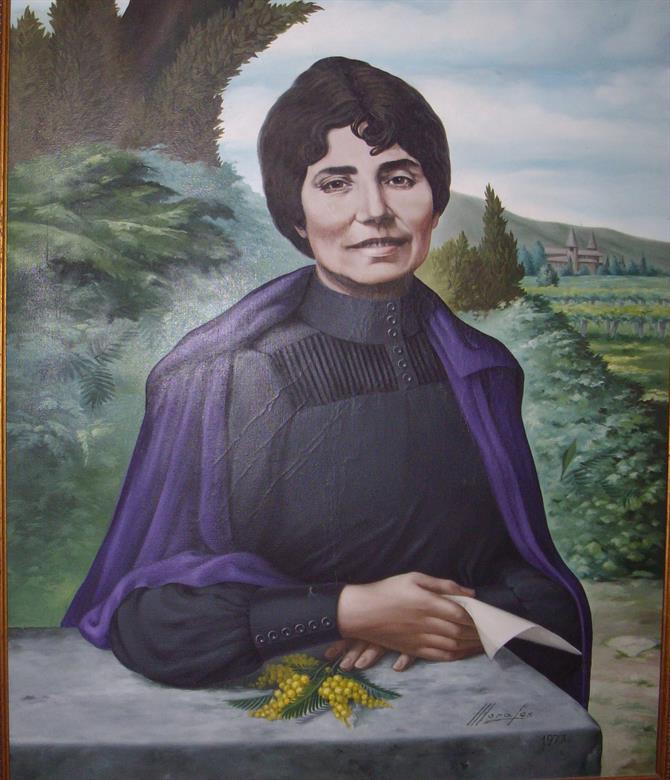 The house where she and her family lived is now a museum which is not only a monument to her but also gives a vivid picture of rural life, its simplicity and relative poverty in the Galicia of the 19th century.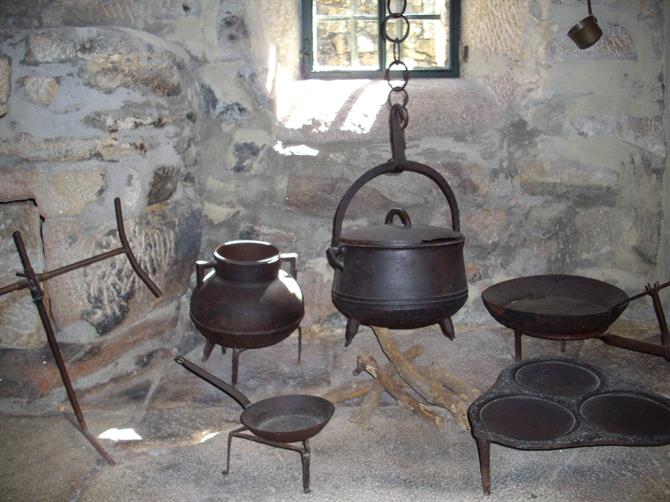 The museum is open from 10am to 1.30pm and from 4pm to 7pm, closed on Mondays. Admission is €2 and a small leaflet is available as well as books of her poetry.
Cela Foundation in Padron/Galicia
Camilo Jose Cela of course achieved fame and fortune during his life time, particularly after winning the Nobel Prize in 1989. A stout supported of Galicia´s art, culture and above all, language, the foundation which bears his name is located in a building known as Casa de los Canonicos in the opposite part of Padron.
Its purpose is the promote the work of the author and to avoid the dissipation of his heritage. You´ll see his manuscripts, books and vast art collection.
Opening times are Sept to June: 10am t0 2pm, July and August: 10am to 2pm and 5pm to 8pm. Admission is €4 and all tours are guided.
To reach it you have to cross a small stone bridge over the equally narrow river Ulla which leads you into the old part of Padron and a group of musicians at the end.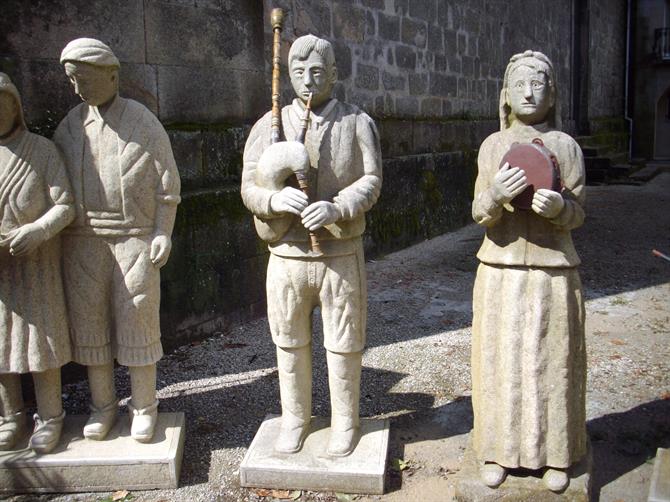 Peppers and Botanical Garden in Padron/Galicia
Tired of all that literature and culture? Well, there is more to Padron, foremost a culinary speciality: tiny green peppers. The ones grown in Padron, or rather in nearby Herbon, are famous all over Spain and apparently have a very particular flavour. They are eaten as tapas, fried and sprinkled with sea salt, but the ´secret ´is that only the occasional one is really hot and hits the palate when you least expect it.
On the 1st Saturday in August, Herbon celebrates the Pimiento Festival, a local event which only` in the know` tourists will find and thus can experience unspoilt Galicia rural life. For €2.50 you grab a plate and can eat as much peppers and crusty bread as you like.
For lovers of exotic plants and flowers, you might want to make a little detour on your way over the bridge to the Cela Foundation because your way leads you past a surprisingly lavish and beautiful botanical garden.
Both, Pontevedra and Padron are destinations in Galicia which provide a quite different way of sight seeing.