Salamanca, the jewel in Castilla y León's crown, is Oxford and Cambridge rolled into one. Its university founded in 1218 is the oldest in the whole of Spain. And its beautifully-preserved centre, at least in terms of architecture, doesn't seem to have changed much since the 13th century.
Casa de las Conchas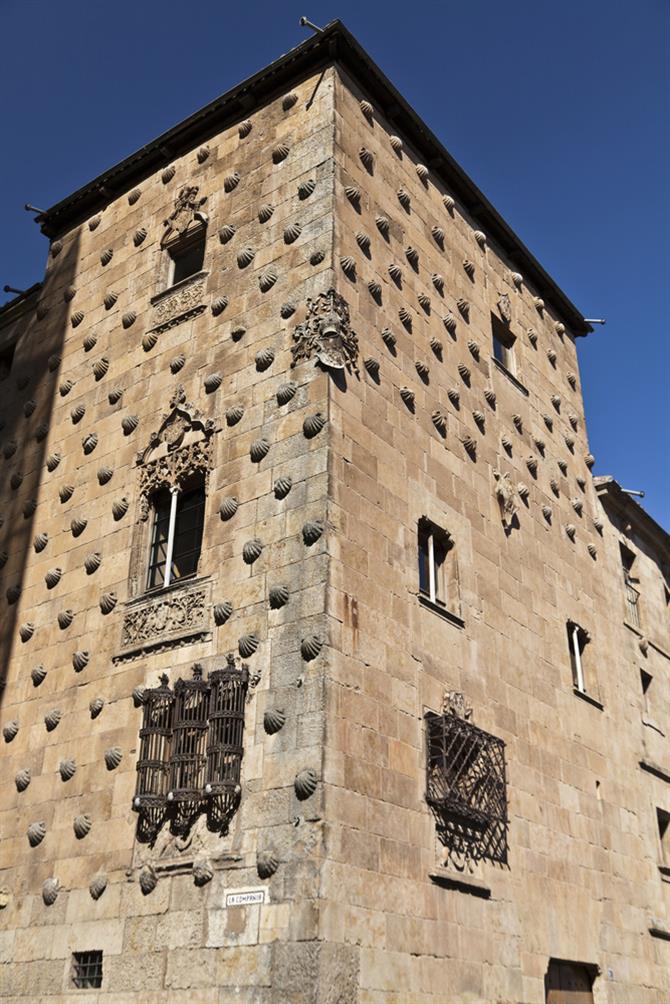 Salamanca's link with the seaside is, at best, tenuous. Its nearest beach is three hours away, after all. And Aveiro's so distant, it's in another country, Portugal.
However, the 15th-century Casa de las Conchas (House of Shells) features 300 conches on its exterior, symbolizing the Order of Santiago. These days it's home to Salamanca's main public library. You don't, however, have to be a member to enjoy the view from outside, on Calle Compañia.
Casa Lis

A brisk 5-minute walk will land you at the door of another proud house. Casa Lis is also known as the Museo Art Nouveau y Art Déco. It opened back in 1995 and has become one of the region's most popular museums.
There are more than 2,500 decorative artworks on display. A generous antique collector, Manuel Romas Andrade, donated them all. The 19 collection features the handiwork of 51 different artists, including jewellery from the legendary Faberge.
Catedral Nueva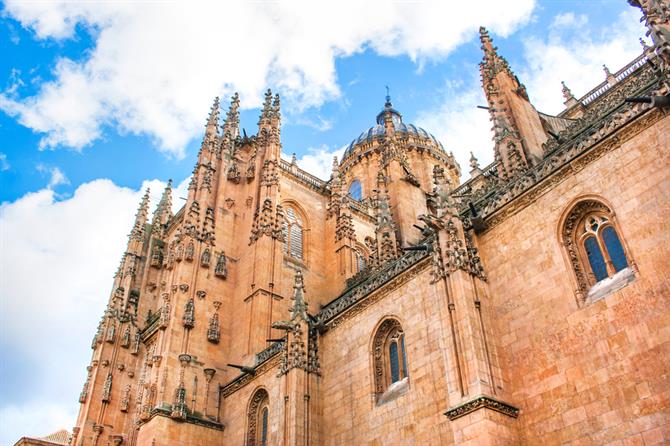 If you're thinking new as in 20th century, you're quite a few centuries out. Commissioned by King Ferdinand V, work began in 1513. You just couldn't get the staff those days, it seems, as it wasn't completed until 1733.
Not that the New Cathedral isn't down with the kids. For look not at all closely at one of the facades and you'll see the carving of an astronaut. This was added during restoration work to the cathedral in 1992.
Catedral Vieja

There's an even older cathedral in town, however. That would be the Catedral Vieja, Old Cathedral. Again tardy labourers, or perhaps ones with an impressive attention to detail, meant the building, despite being founded in the 12th century, wasn't finished until the 14th.
Dedicated to Santa María de la Sede (Saint Mary of the See), the architecture is Romanesque/Gothic in style. Its museum boasts an enviable collection of religious art. As the two cathedrals are built side by side, from a distance you can be fooled into thinking there's only one.
Convento de San Esteban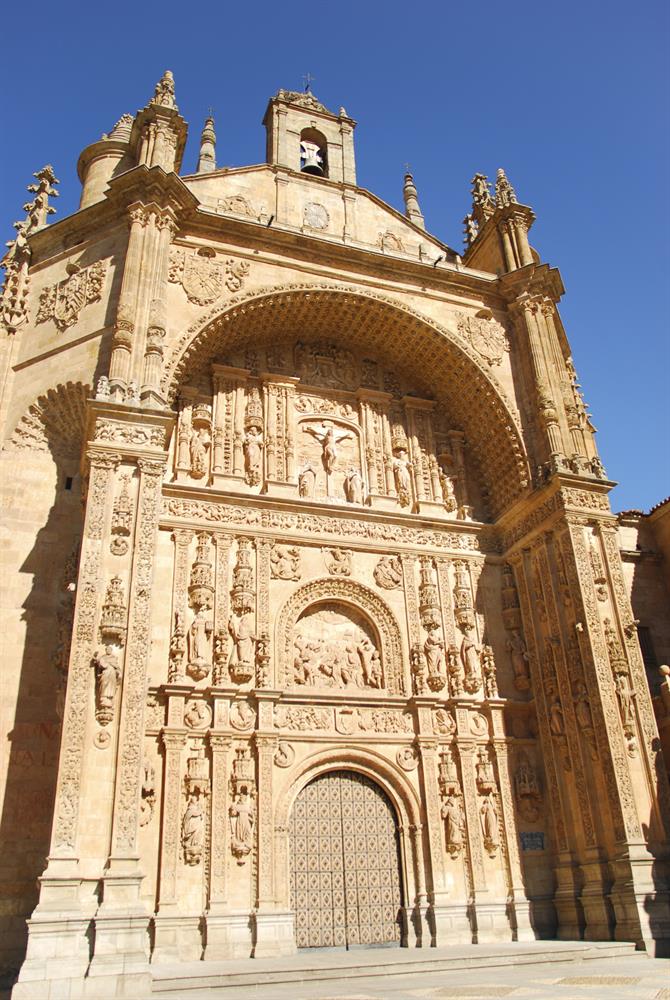 St Stephen's Convent is a Dominician monastery located in the Plaza del Concilio de Trento. A work of art inside and out, its cloisters are exquisite and its altar's perfectly ornate. Look out for Rubens' Ḿother and Child.
Elsewhere, keep an eye out for the Pantheon of the Theologians. This houses the tombs of the more-celebrated Dominican priests. There's a €3 entrance fee which helps to maintain the attraction for future generations to enjoy as well.
Plaza Mayor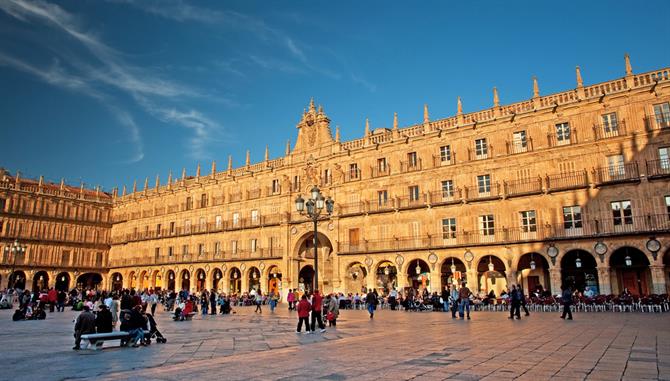 That's main square as in the main square. Considered by many to be Spain's finest, the Plaza Mayor's busy day and night. Constructed between 1729 and 1755, it offers a masterclass in the finery of Baroque architecture.
You'll find the square in the heart of La Dorada, the Golden City, one of Salamanca's nicknames. In 1988, UNESCO declared the whole of Salamanca's old town as a World Heritage Site. A fact celebrated in a plaque displayed in the square's very centre.
Puento Romano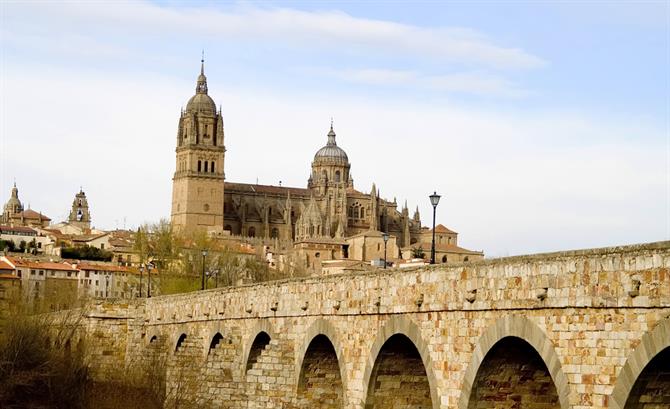 Salamanca's very much Roman Spain. It was connected by the Roman road of Vía de la Plata to Mérida in the south and Astorga in the north. The Roman Bridge dates back to this time, built as it was in the 1st century.