Salou is considered to be the capital of the Costa Dorada. Its beaches, entertainment
options
and natural environment make it the perfect destination to spend your family holiday. In fact, thanks to many family-friendly attractions and the quality of its natural environment Salou earned itself the ''
Family Tourism
'' destination award from the Catalan Government.
To make the most of Salou with your family, we put together this guide with our 10 best tips for making your holiday in Salou an unforgettable experience.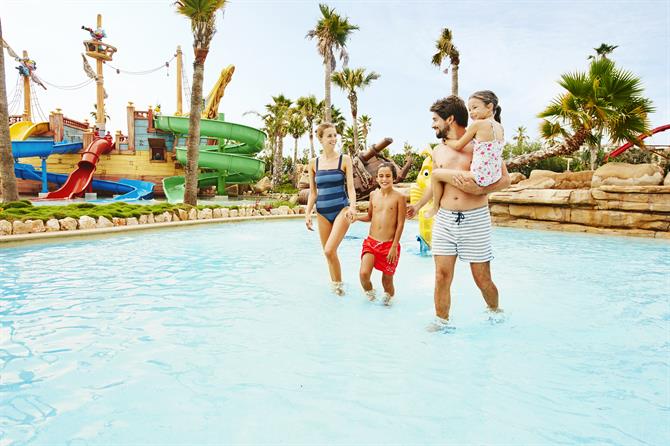 1. Sunny afternoons at the beach
Salou is widely renowned for its charming beaches. From the palm trees to the hammocks and beach bars, everything in Salou bears the stamp of the Mediterranean Sea. Spread along a coastline of 14 kilometres you'll find wide, sandy beaches with all types of facilities (beach bars, playgrounds, restaurants) and little hidden bays surrounded by cliffs.
The beaches on the coast of Salou are recognised for their shallow, calm and crystal clear waters. T
hanks to the number of safe, high quality, award winning beaches it's the perfect location to relax under the sun with your family. In order to enjoy the many beaches here to the maximum, check some of the family holiday homes we have available in Salou.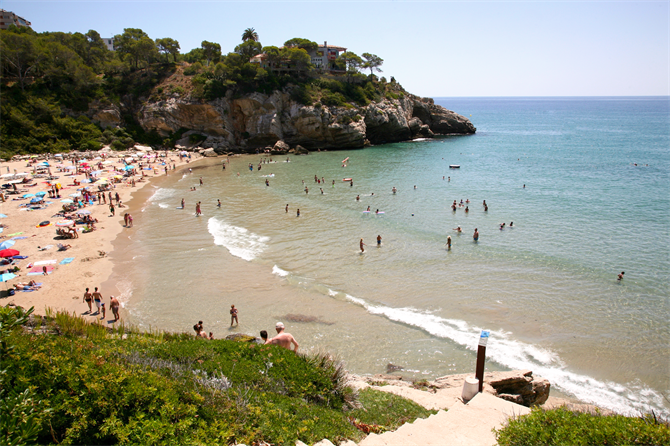 2. Experience the heights at Bosc Aventura
In the centre of Salou you'll find this big adventure park of more than 8,000 square metres and its main attraction is an 80-metre-long zip line circuit. On top of that, this park offers
climbing walls,
paintball and scavenger hunt areas which are perfect to spend a day filled with sports and family activities.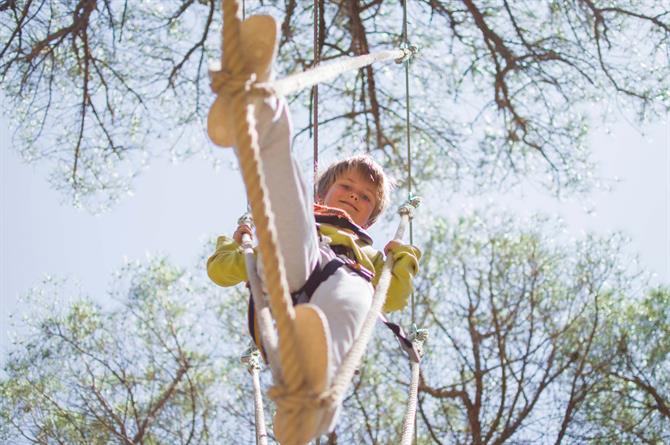 There are four rope bridge circuits and several zip lines available for very young children, children older than seven, older kids and adults. The difficulty level and the height of the circuits vary up to a height of 10 metres. There are also special picnic areas where you can sit and recharge your batteries. Overall, we can say that the Bosc adventure park is a great day out for the kids and a good opportunity to spend time in a natural environment.
3. Explore the Cami de Ronda via the Cabo de Salou
A great idea for spending some family quality time together is going to the fantastic Camino de Ronda. This two kilometre trail runs along the coast of Cabo de Salou and will surprise you with its stunning views of the sea and the surrounding nature.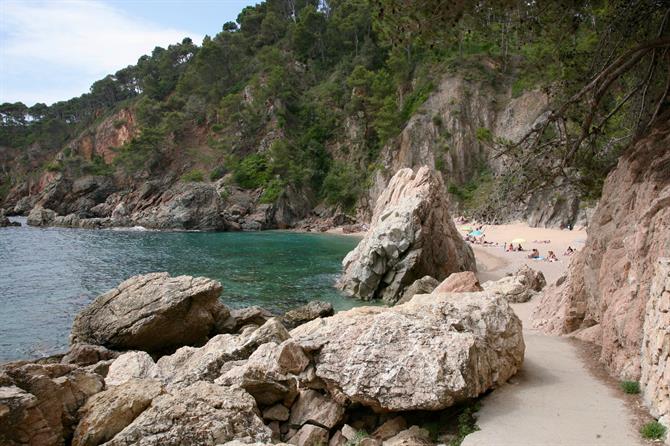 Originally, this trail was designed to watch out for illegal trading boats. Today it connects the Pilons area with Replanells allowing us to
discover picturesque little bays and beaches along the way
. Halfway down the trail at
Cala Llenguadets you'll see bunkers from the Spanish Civil War
before heading for the
Cabo de Salou. At only two kilometres long, the Camino de Ronda is a nice easy route that makes it enjoyable for all ages.
4. On board Salou's tourist train
This small train is a
n alternative way to discover Salou. It
guides you through the most fascinating places of the city and its surroundings. This train ride will prove to be a real adventure for younger family members as it will take you to the most remote areas of the Salou region as well as its most emblematic monuments and most famous bays.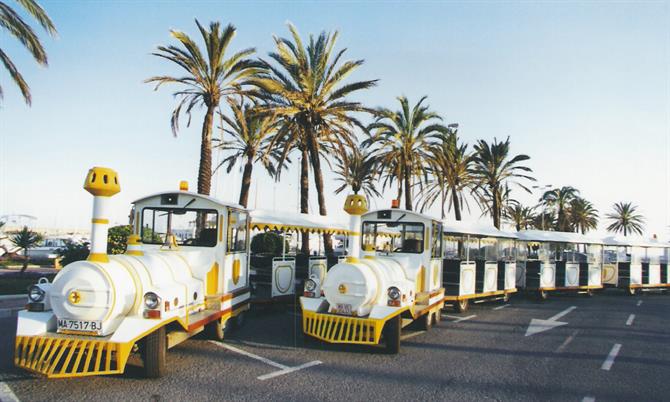 The tour starts at Plaza de Europa and has 14 stops which introduce you to the city's heritage such as the Faro de Salou,
Masía Catalana,
Torre Vella or the sculpture Els Pilons, in honour of the village's fishing tradition. You can also enjoy some spectacular views of the Costa Dorada along the Cabo de Salou.
5. Push yourself to the limit in Salou
If you like adventure sports Salou is a great place to visit. You'll find a great selection of outdoor sports on offer such as c
anyoning, mountain biking, waterskiing, diving, kitesurfing, archery, paintball, horse riding and more.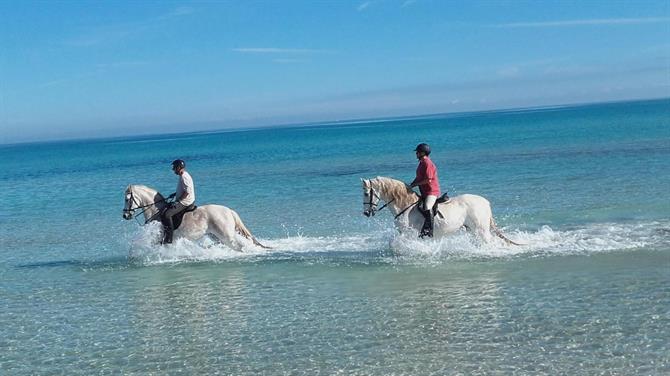 Along the beach promenade and in the centre of Salou you'll find several companies who specialise in adventurous activities. A couple of them also offer balloon flights especially designed for families.
6. Get a shot of adrenaline at Port Aventura
Your children will love Port Aventura when visiting Salou. This amusement park is the most famous one in Spain with more than four million visitors on a yearly basis.
This immense park is divided into six different areas leading you through a typical, charming Mediterranean fisherman village, tropical Polynesian paradisiac islands, majestic imperial China, pre-Columbian Mexico or the Old West. Next to this, there is a fun Sesame Street themed area for children.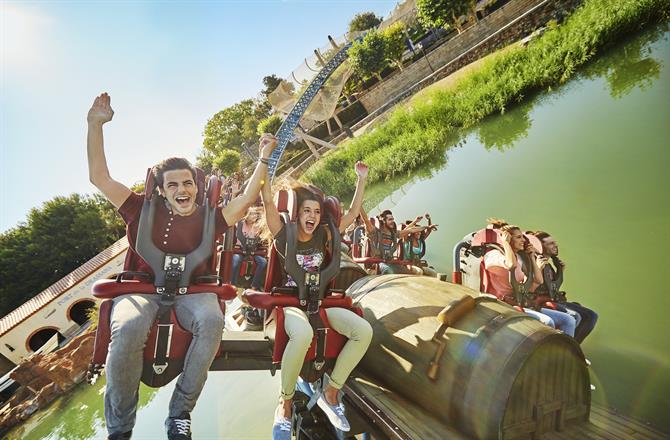 The park offers some great facilities and attractions for all ages, you'll find dance shows and fireworks
, not to mention spectacular attractions and roller coasters. One of the most famous attractions is the
Dragon Khan, a heart-stopping roller coaster with a maximum speed of 105 km/h ... A pure adrenaline shot!
Additionally, Ferrari Land opened in 2017 within Port Aventura. It's a spectacular themed area dedicated to the exclusive world of Ferrari making it a car-enthusiast's dream.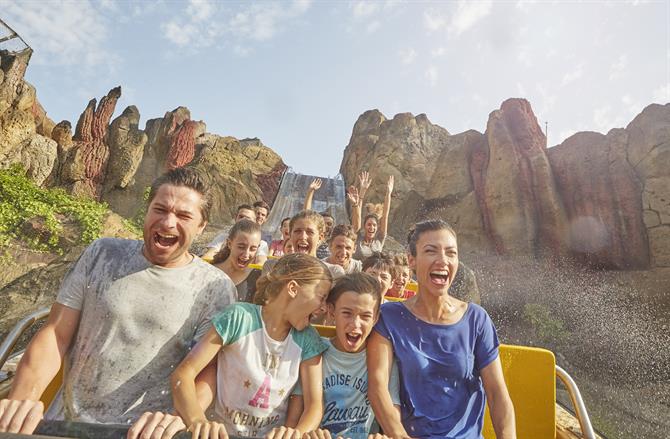 7. The light spectacle of Salou's fountains
During the summer months, Salou ends its long summer days with a unique light, water and music show thanks to the fountain lights at Paseo Jaume
I. These lights have become the true symbol of the town. The fountains and the geysers create a beautiful show every evening during which the water dances to the rhythm of the music and the light gives way to wonderful choreo
graphies
.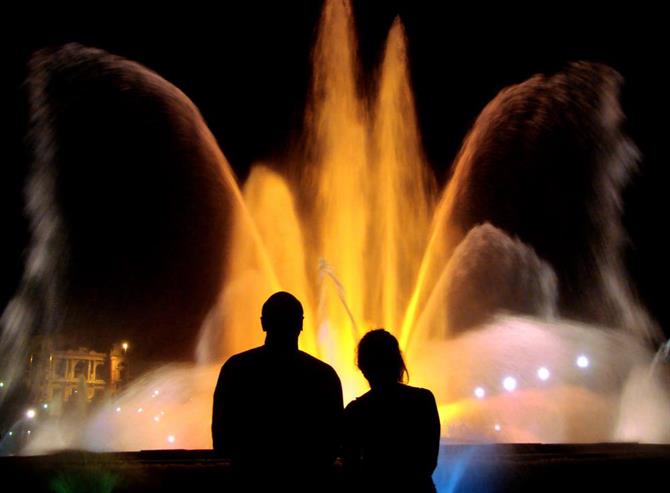 8. Aquopolis Costa Dorada
Another option to spend a nice family day is a visit to the aquatic park of Salou. Aquopolis Costa Dorada is a park full of water slides for all ages. The park has wave pools where you can try to surf and holds guided dolphin visits during which you'll learn a lot about these animals.
Moreover, the Aloha beach area within the park is well worth a visit. It reflects the Hawaiian atmosphere as it has white, sandy beaches, palm trees, hammocks, straw beach umbrellas, bars and everything is very well taken care of and well thought out in order to make you feel like you are in paradise.
9. A trip to Tarragona
Only 12 kilometres away you'll find the Roman city of Tarragona. This city is a true architectural masterpiece, built as if it's almost touching the Mediterranean Sea and it appears as though time has stood still. Tarragona used to be an important harbour during the Roman Empire. It boasts monuments from that period such as a Roman amphitheatre with a beautiful view and an impressive aqueduct.
During your holiday in Salou you should reserve one day to discover the treasures of Tarragona. It's very easy to get there as it's a popular stop for suburban trains.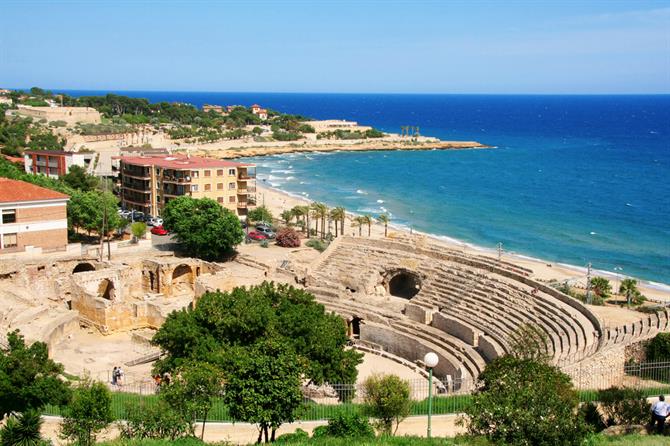 10. Full speed races at Karting Salou
One of the most popular activities among children and older people are the races at Karting Salou. It consists of a race-track of more than 800 metres suitable for children and young adults over 14 years old. It even has another 300 metre circuit especially designed for children. You'll experience high speed, but everything is taken care of to ensure a safe ride.
One of the most famous attractions is the Bungee Rocket, a type of slingshot for two people which catapults you to a height of 90 metres, reaching a speed of 180 km/h in 1.3 seconds. In Karting Salou you'll also find rooms with amusement machines and race simulators.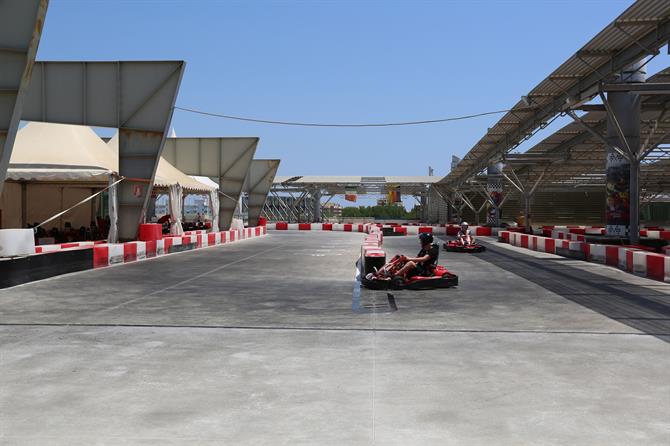 Imagine yourself trying all these new things staying at a beautiful family holiday home with enough space for every family member at a good price. If you reserve in advance, you'll find
a family holiday home on the Costa Dorada
for all budgets.
As you can see, Salou is the perfect holiday destination
: it boasts stunning beaches, a sunny climate and it has infinite possibilities for fun activities.