With 39 rides, there's never a dull moment at Catalonia's PortAventura. Averaging 3.5 million visitors a year, it's Spain's most visited theme park. And its adjoining aquatic park one of the most popular water parks in Spain.
World of Adventure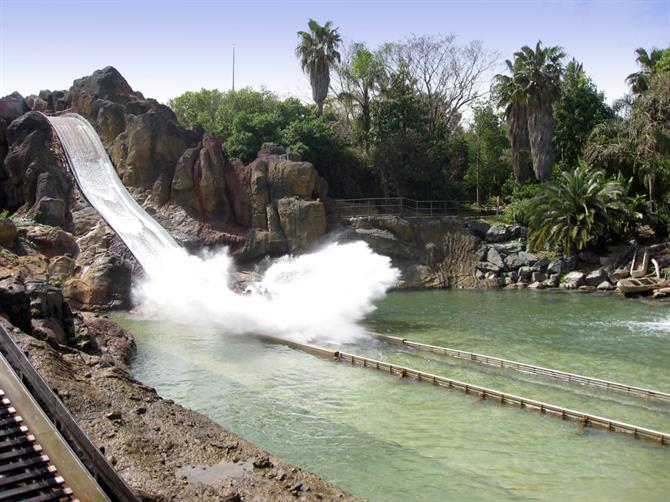 Opening in 1995, PortAventura is organized into six different areas: Mediterrània, Far West, México, China, Polynesia, and SésamoAventura. Geographically, though, it's based in the thriving resort of Salou. Its address is Avinguda de l'Alcalde Pere Molas, 2, 43480 Vila-seca, Tarragona, Spain (977 779 090).
Explore the Med – Mediterrània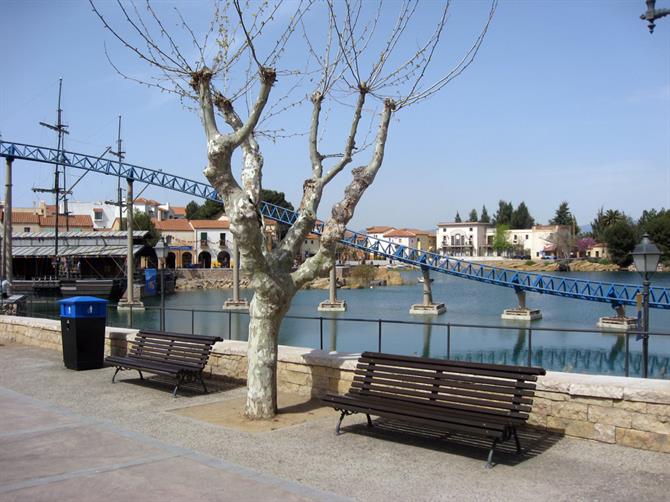 The gateway to PortAventura, Mediterrània recreates the look and feel of a typical Catalan seaside town. This area is good for eating and shopping. In July and August its lake hosts FiestAventura, a pyrotechnic-heavy show featuring floats from the other worlds.
Mediterrània's main ride is the Furius Baco. Reaching speeds of 83.9mph, it's Europe's fastest rollercoaster. You can leave this area by boat, from the Port de la Drassana, which transports you to China or by train, from the Estació del Nord, which takes you to the Far West.
Jungle fun – Polynesia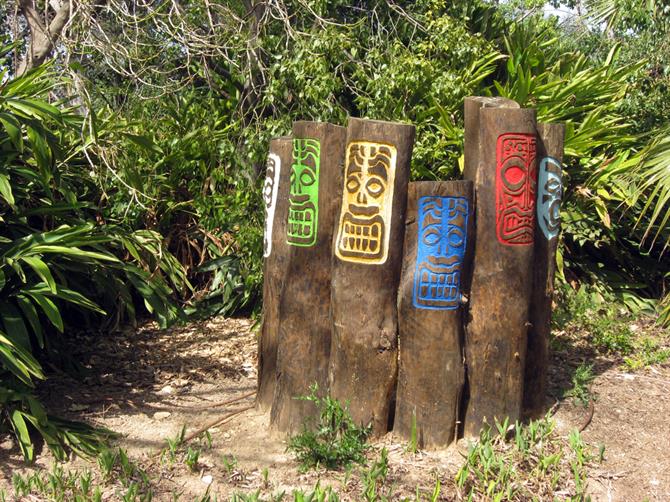 A painstaking imitation of the Polynesian islands, Polynesia's foliage allows you to keep cool even at the height of summer. Shop for authentic souvenirs imported from Polynesia at Mers du Sud. Dining options include snack bars and the Bora-Bora restaurant specializing in exotic salads and tropical juices.
The Kon-Tiki Wave Ride finds you aboard a catmaran battling to avoid a shipwrecked fate. Elsewhere, the 4D Sea Odyssey Show reimagines a submarine as a cinema. A less leisurely experience is guaranteed on the Tutuki Splash, especially if you're sitting in the front or back rows.
Orient express – China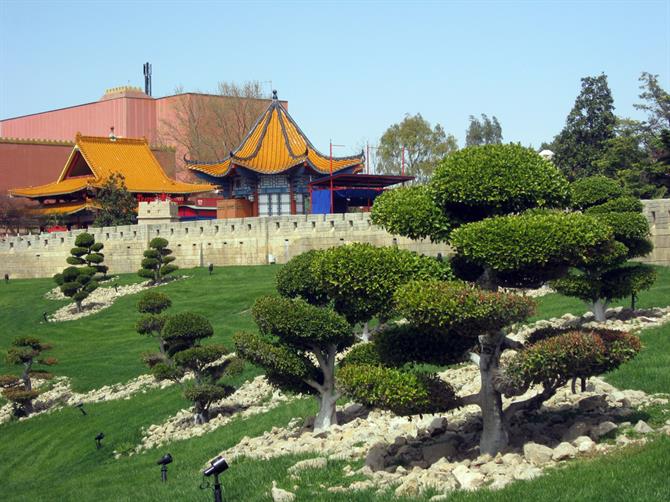 Enjoy China on a plate by tucking into the traditional Asian cuisine available at this world. A world which depicts both Imperial China and Mongola. There's also a miniature Wall of China to ascend for great views.
Legend has it that once there was a prince who attempted to overthrow an emperor of Ancient China. The gods responded by turning him into a dragon and making him plod the earth for the rest of eternity. This tale inspired the Dragon Khan ride, complete with eight vertical loops and a top speed of 110km/h.
Tex Mex – México and Far West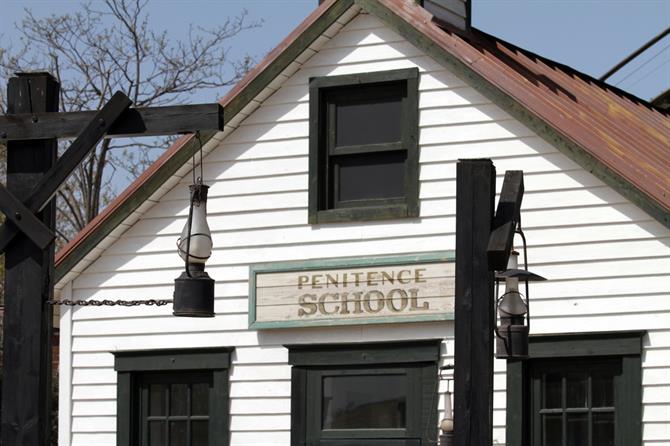 Visiting México allows you to enjoy a mariachi show at La Cantina or alfresco dining on the terrace of La Hacienda. It's probably best to eat after going on the rides here. Rides which include the spinning-around Yucatán and the freefalling Hurakan Condor.
By Far West, they mean Wild West. As this world is more Texas than California. Are you cowboy/cowgirl enough to tame the Wild Buffalos?
Open Sesame – SésamoAventura
Old McDonald may have had a farm. But it's Elmo's Farm which you can visit in PortAventura. In this area which lovingly pays tribute to the characters of Sesame Street.