A 15.5km, near 20-minute south-westerly drive from Las Palmas de Gran Canaria, Santa Brígida's also well served by a number of Global bus lines. Treat it as the start of a road trip exploring the centre of the island or a day out in its own right.
Church times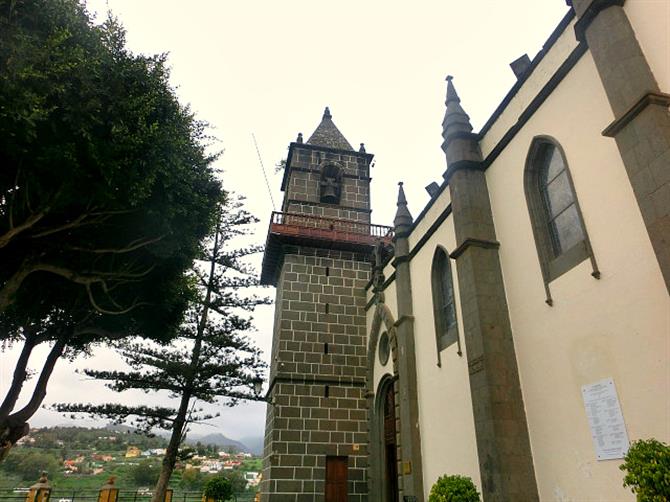 The first time I visited Santa Brígida was to watch my future father-in-law Armando Garcia Machin read at a mass at the municipality's parish church. If you want to take in the dramatic spectacle of a mass, or misa as they're called in the native tongue, there's a helpful timetable on one of the church's external walls. This neo-gothic creation was built on the site of a pre-existing chapel founded in 1525.
Cobbled together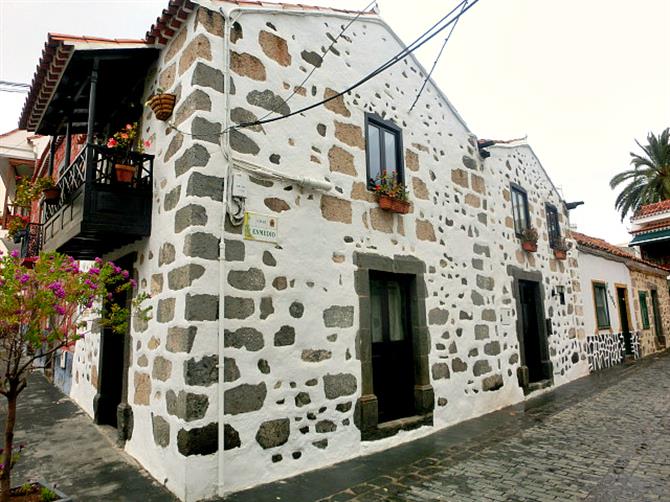 You'll find the church in Santa Brígida's delightful old town. The casco antiguo's a pedestrianized quarter where the streets are cobbled. If you want to rest awhile, there's an interesting selection of bars and restaurants, both traditional and contemporary, offering a short holiday for your feet.
The old town's easily reached from the Carretera del Centro, aka the GC-15 above. Indeed, this area's a great base for both cycling and hiking. After all, the municipality comprises just under 24 square kilometres, reaching a maximum height of 800 metres and a minimum of 400 metres, above sea level.
Market days in Santa Brígida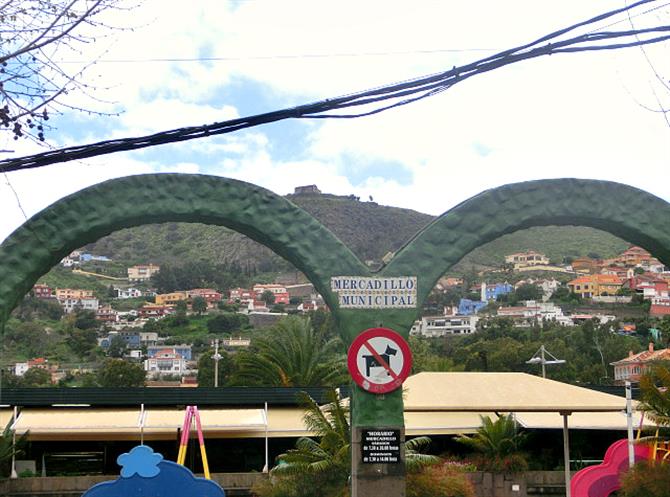 The weekend's an ideal time to visit downtown Santa Brígida. For, Saturday and Sunday brings the municipal farmers' market to town. Here, you'll be able to purchase locally-sourced produce, including bread, cheese, honey, and jam.
Country matters in Santa Brígida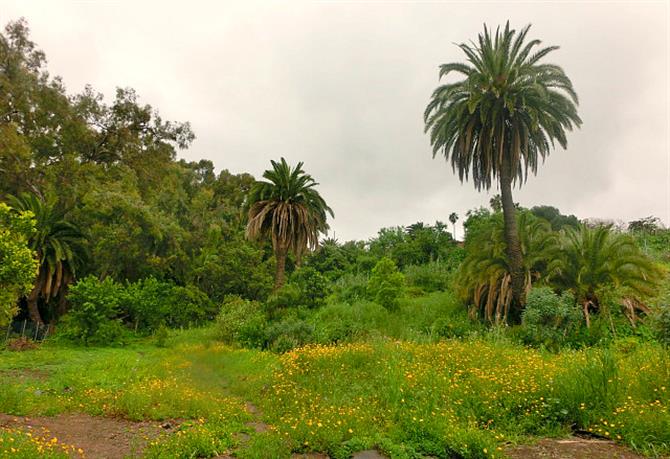 If you were in any further doubt as to Santa Brígida's paraiso rural's credentials, head below the market to the Parque Agrícola Guiniguada. This agricultural park's home to the Finca El Galéon and a whole host of farm animals. If the mean streets of Santa Brígida get a little too much for you, it offers an immediate escape route.
Santa Brígida's house of wine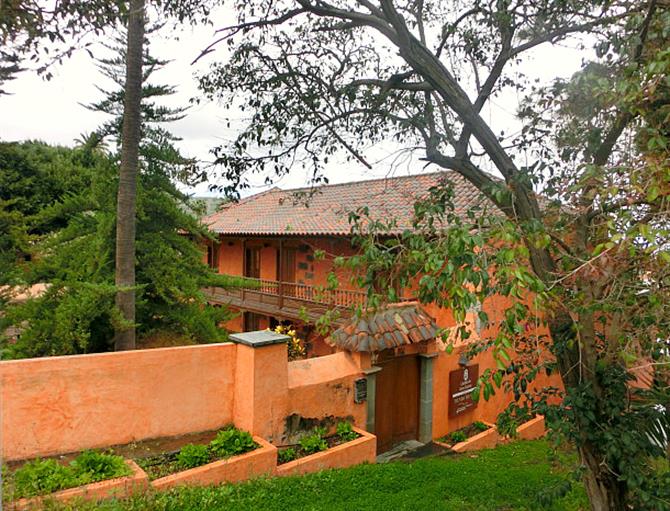 More shop than museum, Santa Brígida's Casa del Vino nonetheless provides an interesting introduction to the world of Gran Canaria wine. Opening hours are Tuesday through to Sunday, from 10:00am to 2:00pm, and there's no admission charge. You do have to pay, however, for the exquisite food and drink at the Casa's restaurant which boasts an attractive terrace.