Stretching just over 2 km of fine sand, find the paradisal beach of Es Trenc in southern Mallorca. Unspoilt, remote and surrounded by natural, wild beauty, Es Trenc beach has been named as one of the best beaches in Mallorca. Many have compared it to beaches in the Caribbean due to its pure white sand and bright blue water.
Es Trenc is located in between the small town of Ses Covetes and the larger holiday destination of Colonia Sant Jordi. Surrounded by pine trees and salt flats it is where some of the best salt in the Balearics is produced, a must visit from your holiday villa in Mallorca.
divided into two beaches, Ses Covetes is slightly more hidden and a popular beach for nudists in Mallorca. Ses Salines is not considered a nudist beach, the major attraction of this beach is the shallow, calm water and sand dunes where you can seek a little privacy. Popular with locals and tourists, both beaches evoke a relaxed and tranquil ambience, the ideal beach holiday destination.
The Ideal Family Beach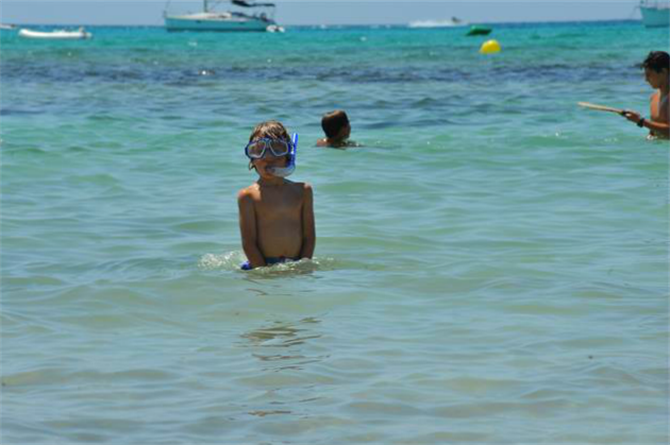 The shallow water and pleasant temperatures make El Trenc an ideal family beach, equipped with facilities, sun loungers and umbrellas available for rent. For children's entertainment, during the peak of the summer, there is the opportunity to rent paddle boats and snorkelling equipment.
Find traditional Mallorcan chiringuitos - casual beach bars, at the top of the beach, serving fresh food and refreshments.
How To Get To Es Trenc Beach
Es Trenc beach can be accessed via Ses Covetes to the north and south side, through a road that winds through the Salobrar de Campos salt fields and wetlands. If you are staying in Campos, there are signs throughout the Municipality.
Be aware that at the last 2 km of Es Trenc Ses Salines passes through a dirt track, which is considerably narrow in some parts making it difficult for two vehicles to pass in both directions.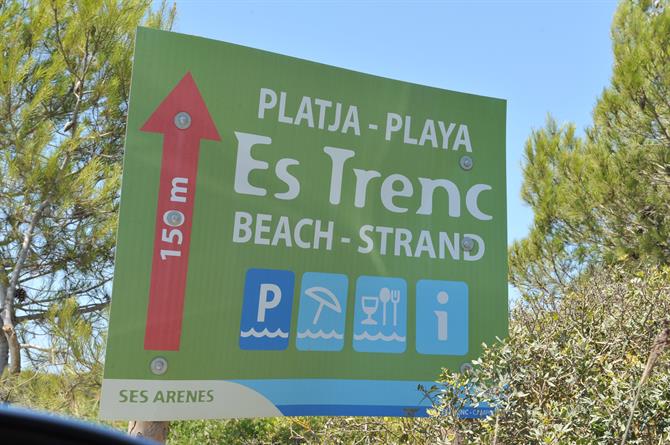 Once past the famous salt flats of Es Trenc beach, you will find a large car park, where you can park your car until 9 pm. To reach the beach it is only five minutes on foot.
Undoubtedly one of the best beaches in on the island, if you are staying in Mallorca, it is a must visit. A beach to suit all tastes from family holidays to romantic beach breaks, experience the raw natural beauty of Es Trenc beach.
Map Of Es Trenc Beach