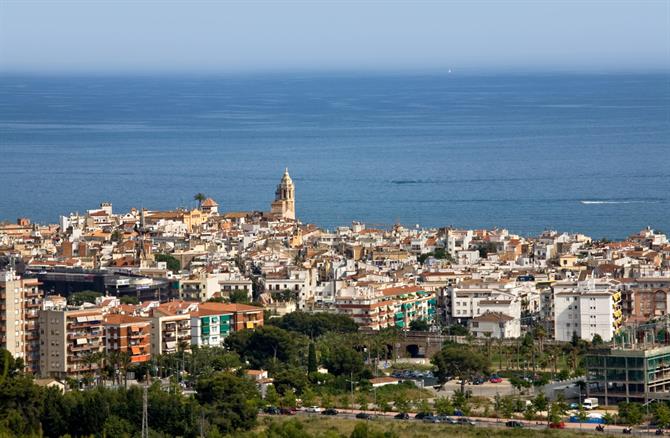 Sitges is one of the most well-known resorts for the LGBTQ community. A visit to the many nudist beaches this temple to hedonism in Catalonia has to offer demonstrates. Known as the Jewel in the Meditteranean, you'll see plenty of crown jewels on display in this part of Barcelona province.
Carnival queens - Carnaval de Sitges
Although not exclusively a gay event, Sitges Carnival is sufficiently flamboyant to attract the LGBTQ community tourists for this week-long party. On the busier days, the streets are packed with more than 300,000 revellers. Check out the main drag for, er, top performances from leading drag artistes.
Typically held in early February, Carnaval's a colourful event in which the extravagant costume takes centre stage. The party gets started on Dijous Gras, or Fat Thursday, with the arribo, King Carnestoltes' jaw-to-the-floor arrival. There are two main themed parades, the Rua de la Disbauxa, or the Debauchery Parade and the Rua de l'Extermini, or Extermination Parade. Fiesta fiesta, no time for siesta.
Sitges' LGBTQ beaches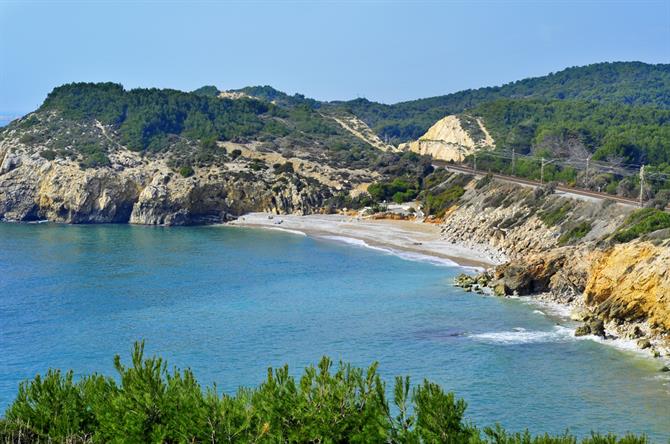 There are a number of beaches in and around Sitges which are LGBTQ friendly. 4km from the centre of the resort you'll come across Platja de L'Home Mort. This secluded cove boasts a beach bar and not a great deal more.
Platja de las Balmins is more centrally located. Divided into two coves, the first is popular with naturist families whilst the second is more popular with the LGBTQ community. Platja la Barra is the main beach for lesbians in the Sitges area and like de las Balmins is split into two.
The part of Sitges' main beach which is exclusively gay, however, is Platja de la Bossa Rodona. Located in front of the Hotel Calipolis, it attracts those with toned physiques.
Loud and proud - Sitges Gay Pride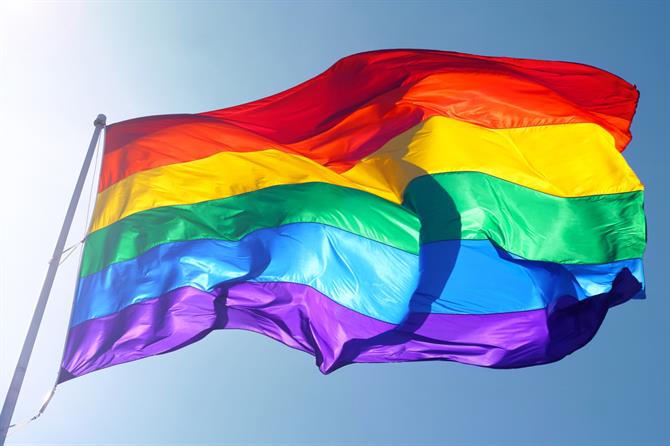 This July event will involve a dip in the Med. You'll need to cool down from the hot bodies on display as much as summer's heat.
An opening-day party kicks off proceedings. And you won't be the only gay in the village at the appropriately-named Gay Village. This installation takes over the resort's sea-front promenade for the duration of the festivities.