Away from the beaches, Sitges is a great place to enjoy a paseo (stroll). Or passeig, as they say in Catalonia. Do wear sensible footwear however as paths can be uneven in places. Save the flip-flops for the beach and high heels for a romantic dinner.
Art attack - Museo Maricel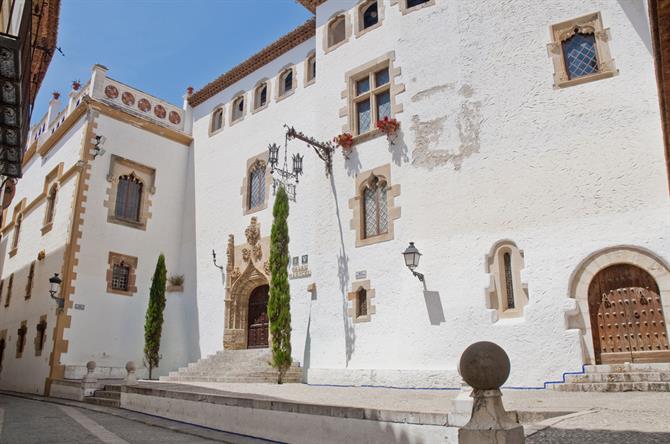 The former Palau Maricel (Maricel Palace) is closed for refurbishment at the moment, scheduled for a summer 2013 reopening. However, whilst you can't enjoy the paintings within, this museum's exterior is a work of art in itself. Located near the seafront of Sant Sebastiá , in Calle Fonolar, this sight for sore eyes is easy enough to find.
Maricel Palace has an interesting history. US magnate Charles Deering began building it in 1910. He wanted somewhere to display his private art collection. Enlisting the services of Miquel Utrillo i Morlius, an engineer, the palace was built on the site of the old hospital dating back to medieval times, with some of the original fittings, the gothic arches for example, preserved.
Chic and cheerful - Museu Cau Ferrat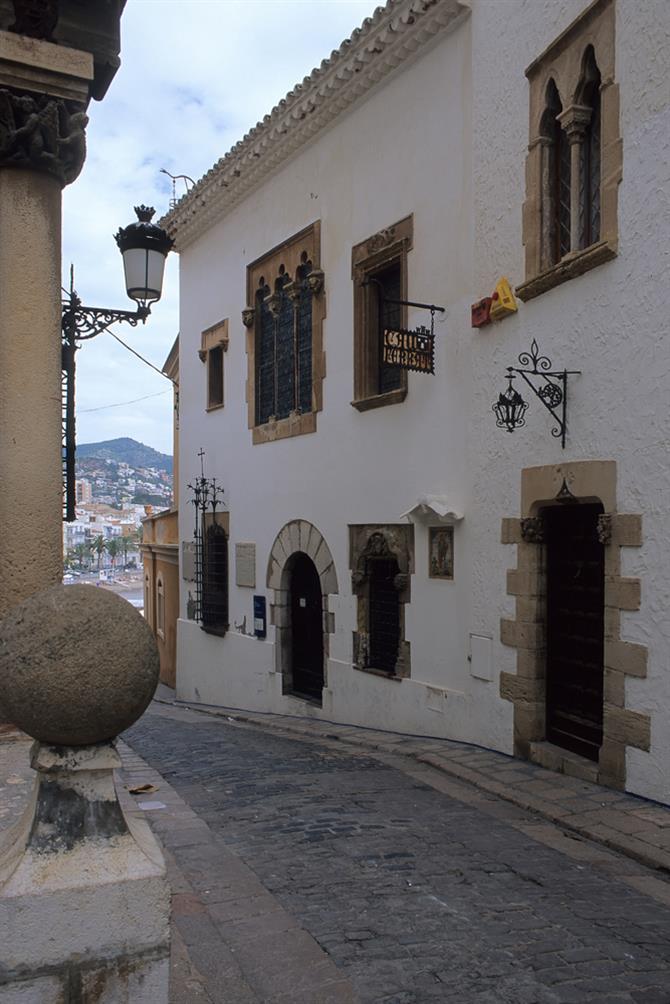 Another tourist attraction with its doors firmly shut, but only until the end of 2012, is the Cau Ferrat Museum. This is just around the corner from the Palau Maricel, so again you won't have trouble locating it. Although you would be forgiven for seeing double, as Deering modelled the Maricel on the pre-existing Ferrat.
The erstwhile home and study of artist and writer Santiago Rusiñol, the property dates back to 1893. A year earlier, Rusinol, one of the most significant figures of Catalonia's Modernisme movement in Catalonia, purchased a 14th-century fisherman's house, known as Can Falua. Later, after buying the house next to it, he'd demolish both to construct what many consider his greatest masterpiece.
Cobblestones and corridors - The streets of Sitges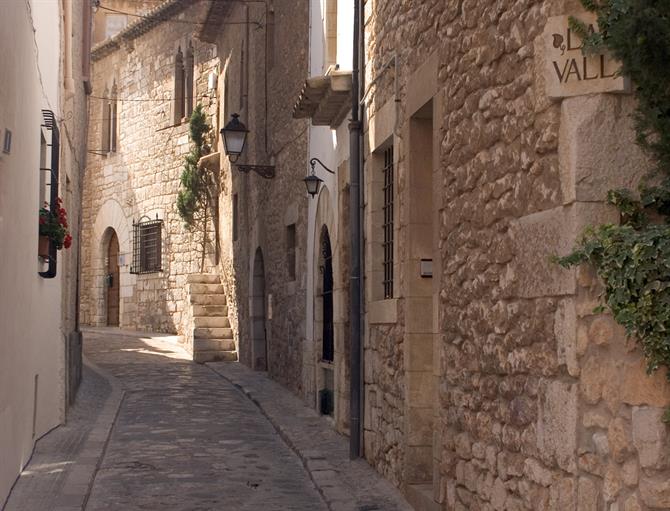 Many of Sitges' walkways are cobbled. Don't risk a tumble by wearing stilettos or thong sandals. Instead wear boots (or the like) that were made for walking.
Downtown Sitges - Sitges' old town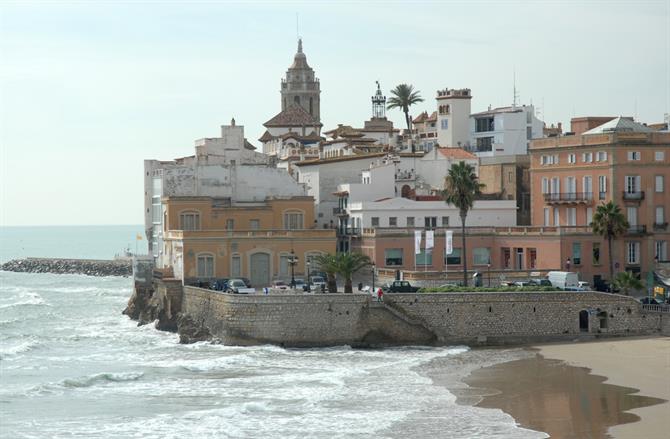 Pretty as a picture (postcard), the old town of Sitges demands to be explored. Every last nook and cranny. Sundays are busier than you'd imagine as unlike in nearby Barcelona, the shops open for business.
Saints and sinners - Parròquia de Sant Bartomeu i Santa Tecla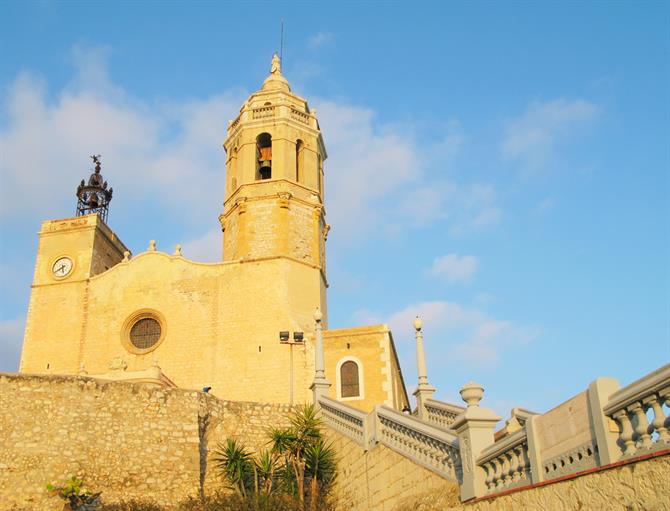 Dominating the Sitges skyline, the Church of St. Barthlomew and St. Tecla enjoys an enviable position overlooking the Meditteranean. Locals call it La Punta (The Point) because you can see it from wherever you are on the Passeig Maritim below. The Plaça de l'Ajuntament is the church's official address.