The 345km-long Costa Verde's Spain's Atlantic Coast. It begins in the Basque Country and stretches all the way to the point where Galicia merges into Portugal. Check out the Green Coast beaches we particularly enjoy visiting.
El Silencio

Sure, it's a gravel beach, but will you just look at its setting. Cudillero's El Silencio is 330 metres long and 22 metres wide. As you can tell from the photo, this Asturian stunner's Green Coast and it shows it.
San Lorenzo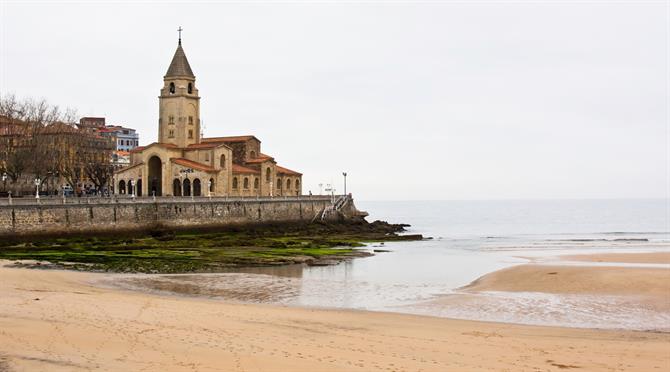 Gijón's original beach remains its finest, its natural beauty outclassing the newer, man-made playas. A second entry from Asturias, we'll see more from this region in our top 10. San Lorenzo includes a surfing section if you're looking to ride some waves.
La Vega

Arriving at this beach you'll feel a bit like Max did when he washed up on the island of Where The Wild Things Are. For this stretch of Asturian shoreline's nature at its most feral. They even used to employ the services of cattle and goat to trim the greens at the nearby Berbes golf course.
Tapia

Enjoy the swell at this beach which is popular with Asturian surfers. They even compete the European Surf Championships here. However, conditions can be a little flat in summer and you won't see much of the golden sand because of the crowds.
Langre
Nicknamed Lhangri-La in tribute to Shangri-La, this Cantabrian beach really is paradise on earth. Detach yourselves from reality by visiting a beach that's very much out of the way. A steep descent deters many but the few who persevere are rewarded with a stretch of shore that feels like their very own.
El Sardinero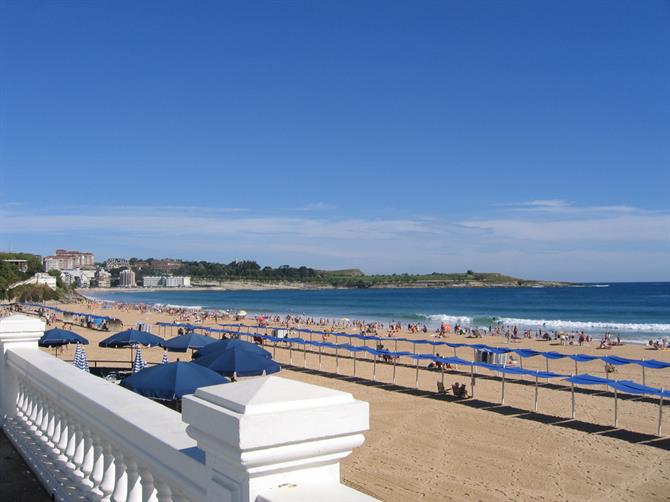 Another Cantabrian beach, El Sardinero is much more accessible than Langre. Located, as it is, in the centre of Santander. Indeed, so iconic is this playa that it gives its name to the football stadium in which local heroes, Racing Santander, play their home games.
Cuevas del Mar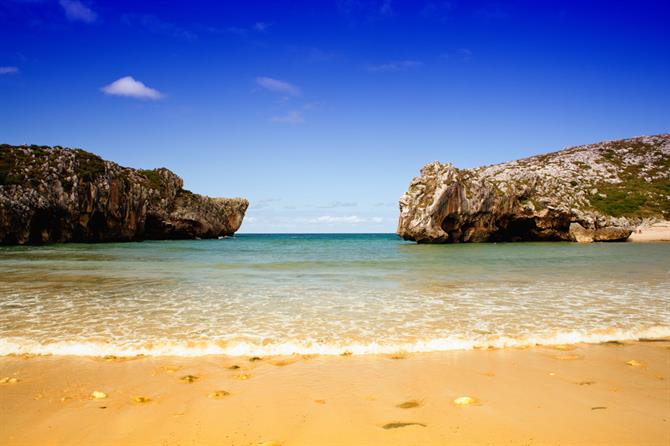 Welcome to Asturias' Sea Cave Beach. Caves created by the force of the Atlantic Ocean hurling itself at the limestone rock. This is the closest coastline to the Picos de Europa and matches that famous mountain range in sheer dramatic effect.
Torimbia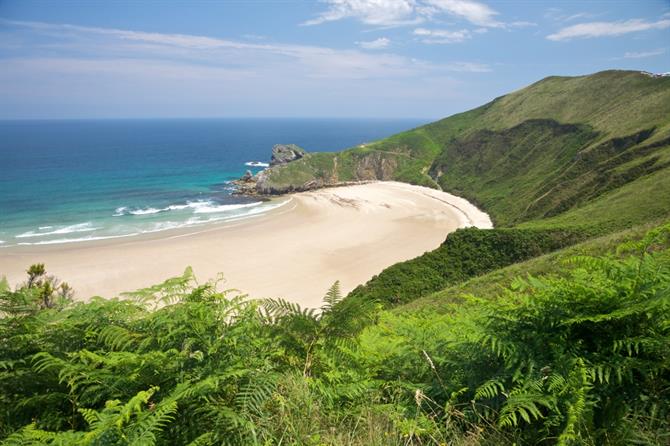 1km-long, this Asturian nudist beach is located 8.5km from Llanes. You'll only be able to park your car so close to Torimbia, however, having to walk the final 500 metres. Clear of rocks and seaweed, the water here feels exceptionally clean.
La Ballota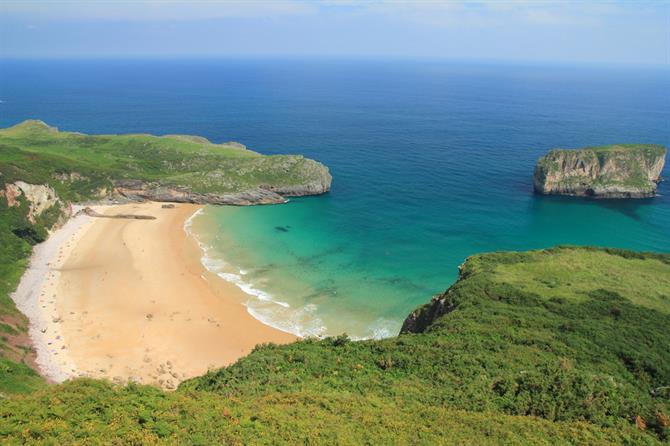 The second of our trio of Llanes beaches, La Ballota even has its very own island. The Islote de Castro lies alluringly close to the shore. Another isolated beach, clothing is optional here too.
La Andrin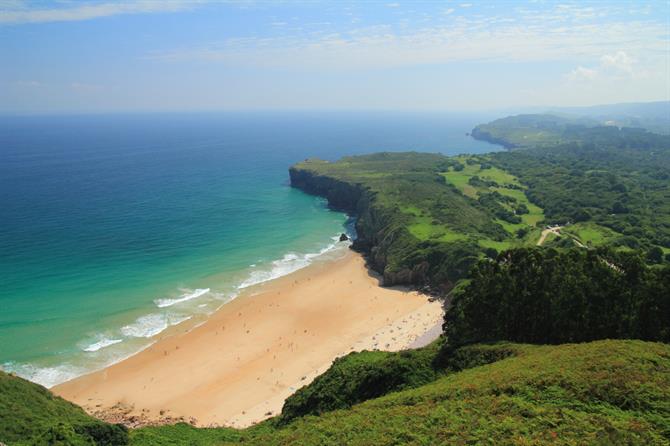 Make like a pioneer by setting foot on virgin sand which gives the impression you're discovering this Llanes beach for the very first time. The setting for one of the most successful Spanish movies in recent years, El Orfanato (The Orphanage), La Andrin boasts film-star good looks. Lifeguards are on hand as this playa's popular with both bodyboarders and surfers.