Everybody loves to have a nose round where the royals call/called home, don't they? Spain's palaces are largely opulent temples to the royal family and nobles of similar stature. Prepare to be dazzled.
Palacio Real, Madrid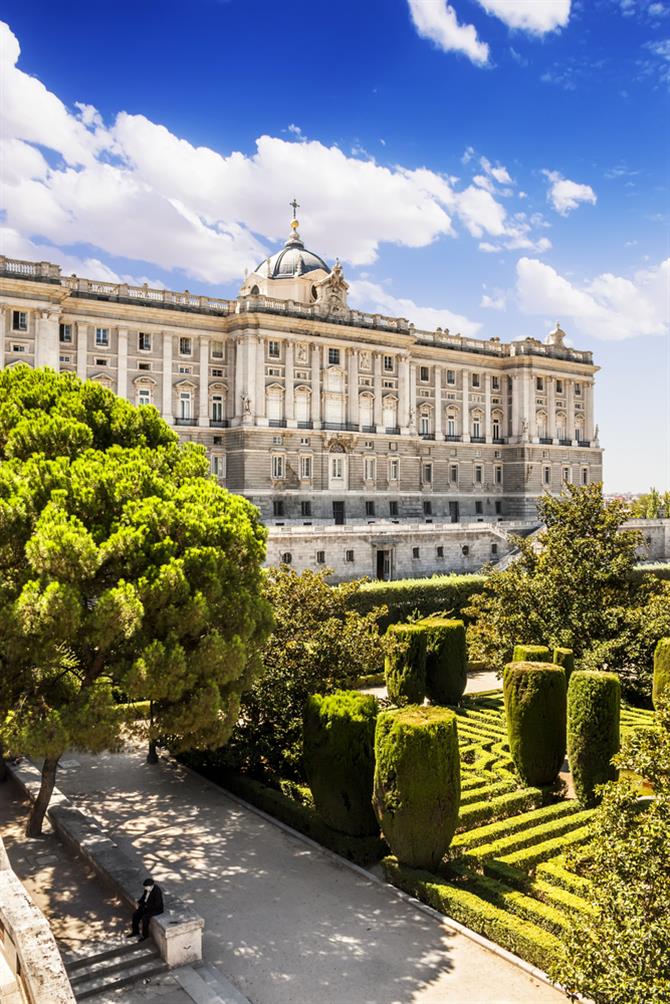 The 18th-century Royal Palace started life as the Palacio Oriente, named after the Plaza de Oriente in front of it. The largest palace in the whole of Europe, it has a staggering 200 rooms. Enter through the Plaza de la Armería, which is within walking distance of the Plaza de España, in order to be able to visit 50 of them.
Alhambra, Granada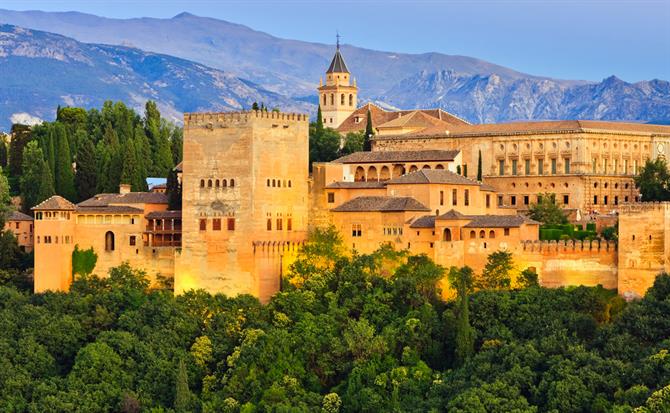 This grand complex, part fortress/part palace was born a castle. We only have to look at the translation of the Arabic al-Hamra which means Red Castle. The reddish walls earned this bucket-list fave its continued moniker.
Palau Nacional, Barcelona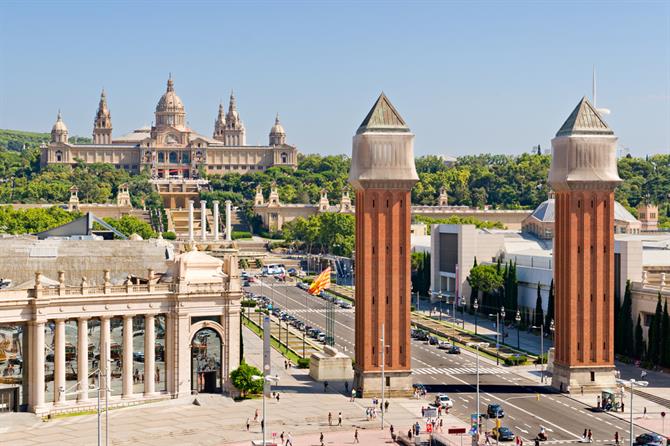 The Palau Nacional, a Neo-Baroque masterpiece, dominates the Montjuïc skyline. It was built as the figurehead of 1929's grand International Exhibition. Currently, it houses the Museu Nacional d'Art de Catalunya (MNAC), Catalonia's largest museum which boasts the most comprehensive collection of Romanesque art in the world.
Palacio de Cristal, Madrid
A copycat version of London's Crystal Palace, the Palacio de Cristal has taken pride of place in Parque del Buen Retiro since it was completed in 1887. And what a pleasant retreat it still is. Where once it showcased exotic flora and flora from the Philippines (then a Spanish colony), it now hosts contemporary art exhibitions.
Palacio Real de la Granja de San Ildefonso, San Ildefonso
80km north of Madrid, this palace represents the perfect day trip from the capital. Located in Segovia's Sierra de Guadarrama, it was Felipe V who, from 1724 to 1744, transformed it into the impressive property and gardens it is today. It was subsequently used by his successors as a summer retreat until Alfonso XIII inherited the throne.
Palacio de Cibeles, Madrid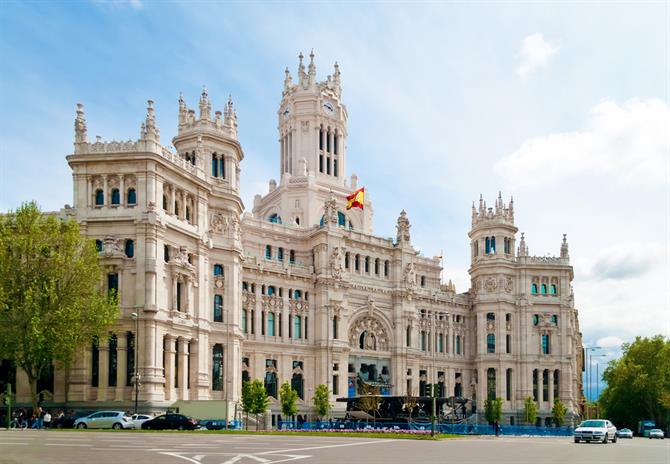 What was once the Palacio de Comunicaciones, the HQ of Spain's postal service, is now known as the Palacio de Cibeles. Named after the adjoining Plaza de Cibeles, the square where Real Madrid celebrate their important victories, it's had a recent internal makeover. See for yourselves with a visit to CentroCentro, the cutting-edge cultural centre.
Palacio Real de Aranjuez, Aranjuez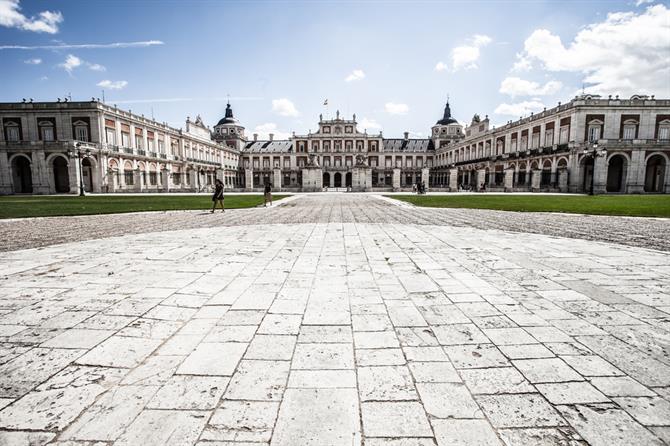 Located in the Community of Madrid rather than the city, travel 48km south of the centre to reach a palace whose gardens are considered the most signficant of the Habsburg era. Find out what a day in the life was like for a Spanish monarch by exploring the Museo de la Vida en Palacio. Another museum, the Museo de las Falúas Reales, offers an eccentric selection of royal pleasure barges.
Palacio de Carlos V, Granada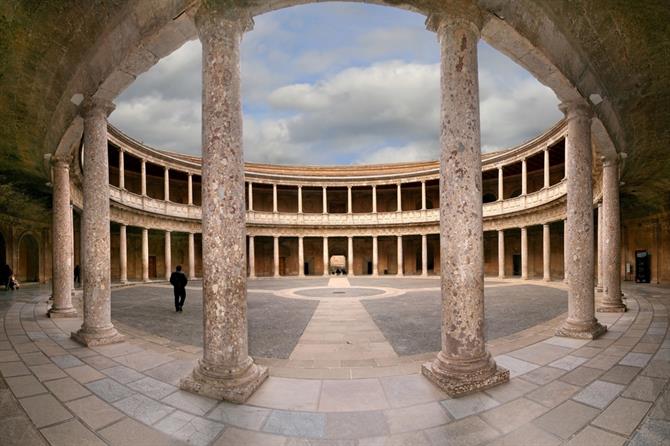 A palace within a palace, Toledo architect Pedro Machuca started constructing it in 1527. A student of Michelangelo, it's a Renaissance triumph. The funds to built it were raised by taxing the Moriscos (the converted Moors) who remained in Granada.
Alcázar, Seville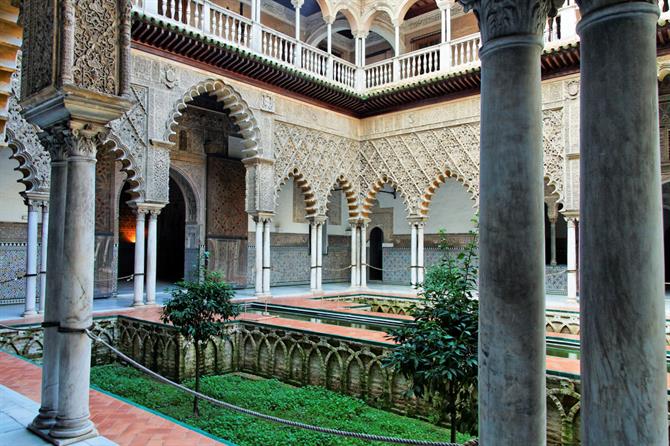 Another Spanish royal building with a mixed history is Seville's Alcázar. For it was originally a Moorish fortress. However, it's the oldest functioning royal palace in Europe, with UNESCO recognizing it as a World Heritage Site in 1987.
Palacio de San Telmo, Seville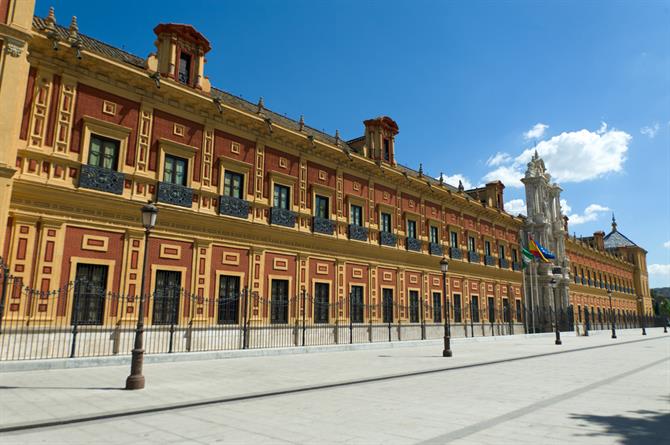 One of Seville's most jaw-dropping feats of architecture, the San Telmo Palace offers a masterclass in the Baroque style. Its most recent makeover cost 40 million Euros and took 10 years to complete. It seems only fitting then that it's the official seat of Andalucia's president.