From Around The World in 80 Days to You Only Live Twice, there have been some big-budget movies shot in Spain. Its proximity to London makes it a cheaper destination than flying a crew out to the US. Also it's stood in as doubles for US films when because of political reasons, an American cast and director couldn't enter a particular country.
Plaza de España, Seville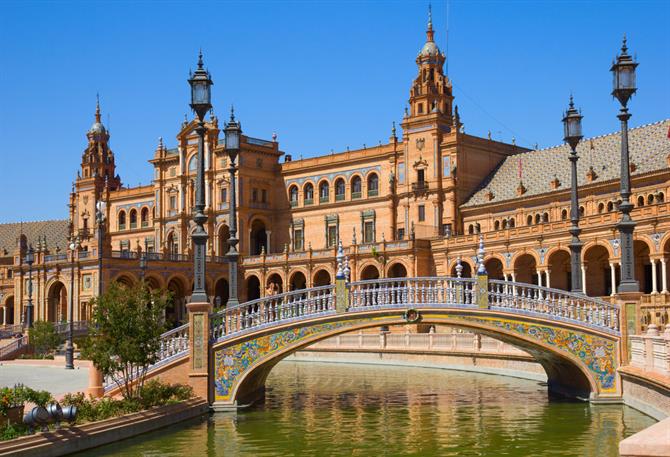 September 13th 2000 saw legendary Star Wars director George Lucas and his big-name cast roll up in Seville to film a scene from Attack of the Clones. The city's iconic Plaza de España was the backdrop to a conversation between Anakin and Padmé shortly after they arrived on Naboo. Much of which sadly ended up on the cutting-room floor.
Plaza de Canalejas, Madrid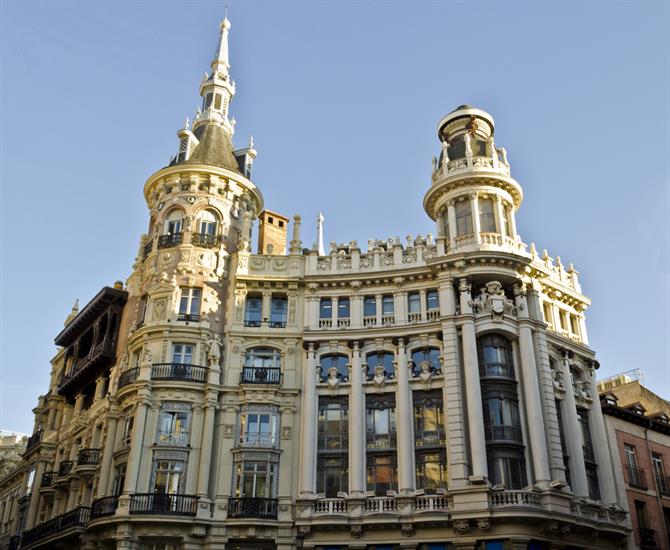 2007's Bourne Ultimatum starred Matt Damon as Jason Bourne. The cast and crew certainly jetted around the world to shoot scenes, travelling from London to Hertfordshire to Germany to Spain to Morocco to France to New York. But where the audience think they're seeing a Turin café in which Simon Ross (Paddy Considine) meets contact Neal Daniels (Colin Stinton), the café is actually Café del Príncipe on Madrid's Plaza de Canalejas, just east of Puerta del Sol.
Cádiz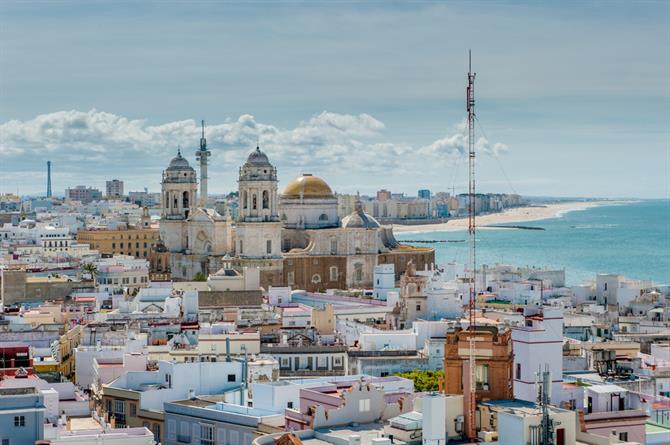 What to do when the US blockade of Cuba prevents you filming the latest movie in the James Bond Franchise, 2002's Die Another Day, a film predominately set in Havana? Well, find a city that can double for it. That city was Andalucia's Cádiz which has a well-established connection with the Cuban capital and has been long regarded as a doppelganger.
Granada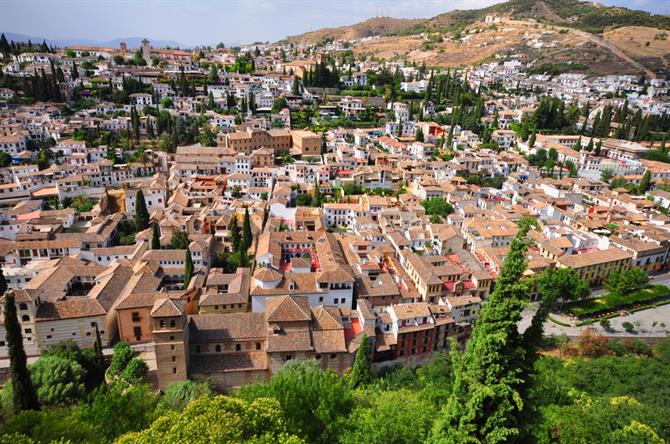 The Moors may have lost control of Granada in the 15th century, but the city feels more Al-Andaluz than Andalucia. Which made it the perfect choice to play the Turkish port of Izkenderun in Indiana Jones and the Last Crusade. Most of the scenes were shot in El Albaicín, Granada's Arab Quarter.
Playa de los Genoveses, Almería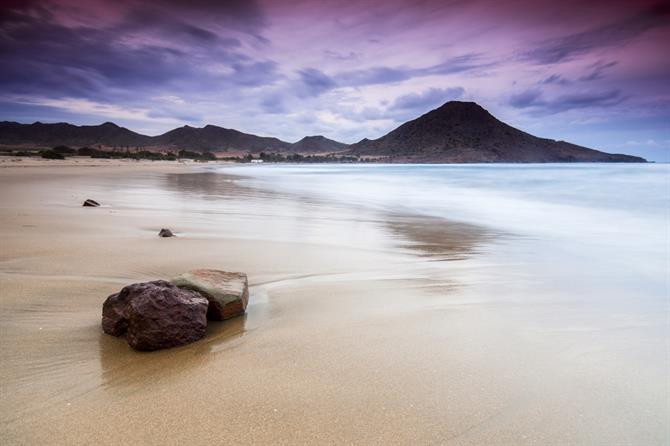 An almost peroxide blond Peter O'Toole playing Lawrence of Arabia looks like he's spent too much time at the tanning parlour. He's squatting in some dunes, checking his watch as a bomb goes off in a train in front of him. What appears to be the desert is actually Playa de los Genoveses, one of the Parque Natural Cabo de Gata-Níjar's unspoilt beaches.
Basílica i Temple Expiatori de la Sagrada Família, Barcelona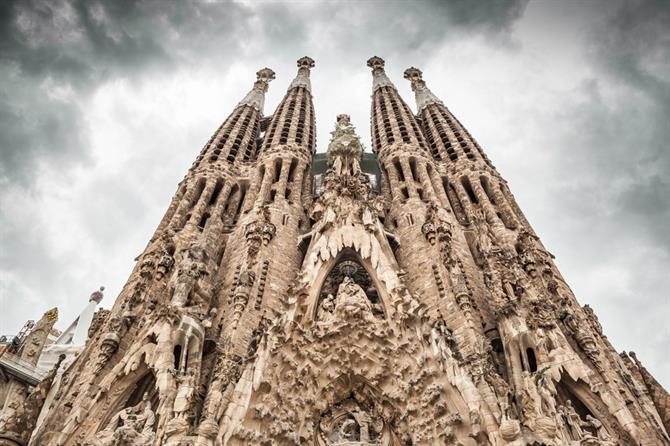 With a title like Vicky Cristina Barcelona, the Catalan capital's got to feature quite prominently. And Gaudí's unfinished masterpiece turns up on film in Woody Allen's midnight-black comedy. As the narrator intones, "Vicky and Cristina drank in the artistic treasures of the city. They particularly enjoyed the works of Gaudí and Miró." This prompts a lovingly-shot montage of Barcelona's major sights.
Guggenheim Museum, Bilbao
They say the Guggenheim put Bilbao on the tourist map. Frank Gehry's work of art also alerted filmmakers to the Basque city. Indeed, 1999 James Bond flick The World is Not Enough uses the Guggenheim as the backdrop to its opening scene.
Desierto de Tabernas, Almería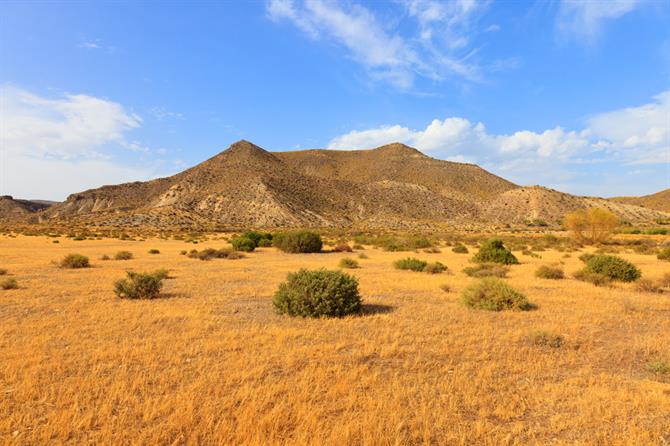 Hey deserts don't just exist in Africa and the Middle East, you know. Almería's landscape is an arid one because it rains less than 200mm a year. Unsurprisingly, it's featured in many a spaghetti western.
Monsul, Almería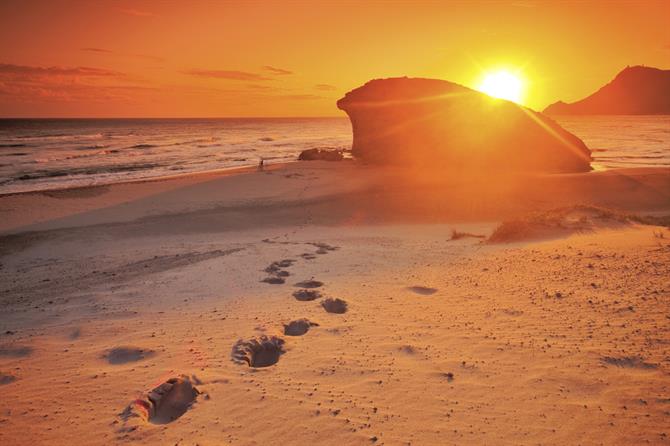 Another of the Parque Natural Cabo de Gata-Níjar's beautiful beaches, Monsul assumed a starring role in Indiana Jones and the Last Crusade. It's where Indy's father, Sean Connery, shot down a German plane. After shooing away seagulls with his umbrella.
San Julian de los Prados
If you visit the Asturian capital of Oviedo, look out for the statue of Woody Allen. The feeling's mutual with Allen describing it as a "fairy-tale city". So much so that when Vicky and Cristina, of Vicky Cristina Barcelona fame, enjoyed a weekend away from Catalonia, it just had to be in Ovieo. The pre-Romanesque church of San Julian de los Prados, pictured above, featured.