Spanish supermarkets don't compare to the ones back home, not stocking products you take for granted. But, if anything, Spanish markets are superior to what you're used to. Offering seasonal fruit and vegetables at bargain prices. Here are five markets to watch (out for).
Mercat de Sant Josep de la Boqueria, Barcelona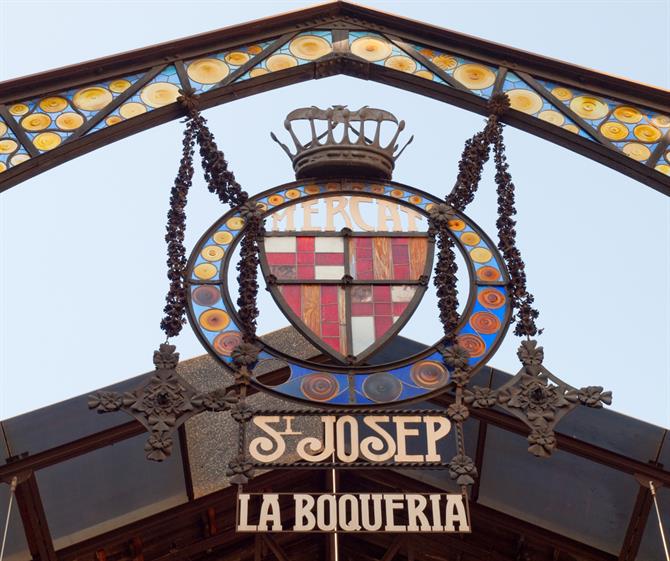 It's not difficult to miss this market which is more commonly referred to in its shortened form. For La Boqueria stands slap bang in the centre of Barcelona. There's an entrance to this Ciutat Vella institution on La Rambla, just down from the Liceu opera house.
Dating back to at least 1217, this is foodie heaven. Where you'll able to pick up fresh seafood along with cuts of charcuterie including traditional treats such as chorizo and jamón. La Boqueria's open 9:30am to 5:30pm Monday to Saturday, but closed on Sunday.
Mercat Central de Valéncia, Valencia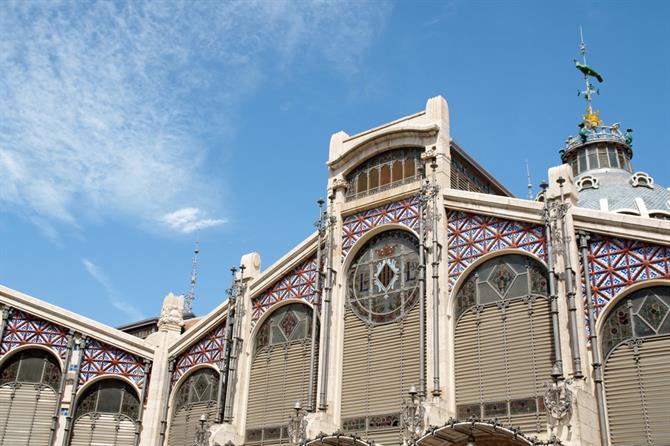 Despite the increasing number of tourists who visit, Valencia's Central Market is less a trap than a place to rub shoulder to shoulder with locals. Although the smoothies and pre-packed sliced fruit are recent innovations. It's a great option if you want to buy something to prepare a dinner, especially if you're with children as restaurants don't open in the evening until, and often past, their normal bed time.
You'll probably smell the Mercado Central before you see it. With over 300 stalls selling fish, vegetables, and herbs and spices including that essential purchase for any authentic paella, saffron. The market's opening hours are Monday to Saturday, from 7:30am until 2:30pm.
Mercado Central, Alicante
This two-floor market is housed in a building dating back to 1921. Head upstairs for meat products and downstairs for everything else, including bread, cheese, fish, fruit, and veg. Hop off the conveniently-named Mercado stop if travelling there by tram.
Prepare to do plenty of pointing as most stallholders don't speak English. Vegetarians might want to avoid the top floor altogether as there's plenty of blood and, indeed, guts on display. You'll find the market open from 7:30am to 2:30pm Monday to Friday and 7:30am to 3:30pm on Saturdays.
Mercado Colón, Valencia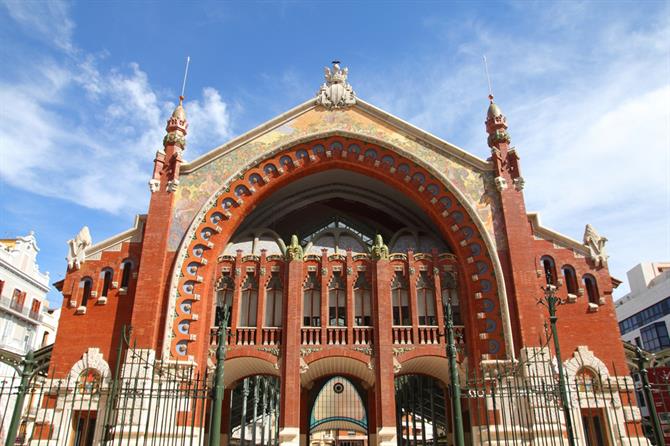 Markets don't get much more stunning than this. Opening on Christmas Eve 1916 to meet the demand for a local market in the city's First Suburb (Primer Ensanche), it was restored in 2003. Now it's as much a place to unwind in the gentrified bars and restaurants as pick up bits and bobs on the stalls.
Mercado de Nuestra Señora de África, Santa Cruz de Tenerife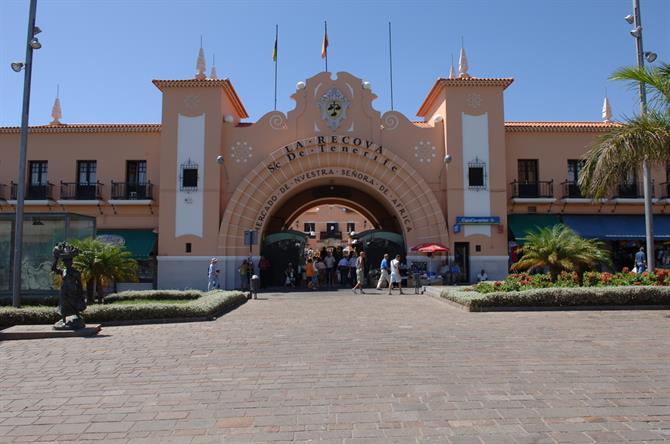 Popularly known as La Recova, this Santa Cruz market takes its official name from Our Lady of Africa, the patron saint of Ceuta. Although the look is more South American than African. There's also a supermarket on the premises, along with a playground to keep the kiddies entertained.