You won't find it difficult to eat well on your Spanish holiday. Neither will locating fine wine be a problem. Particularly if you're savouring a vintage from one of the following wine regions.
Rioja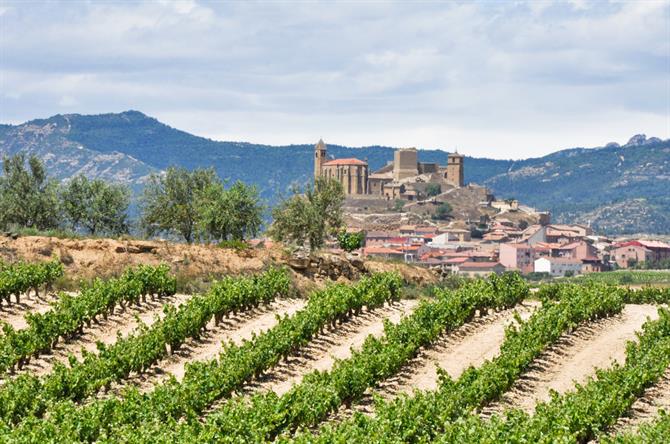 Arguably the grandaddy of the Spanish wine world, Rioja enjoys a reputation that puts it at the top of most wine critics' to-quaff list. And it's as popular with Joe Public as purists, selling over 350 million bottles a year. Predominately a red-wine-producing region, it does also produce some white and rosé varieties.
You'll find La Rioja, the autonomous province from which the area takes its name, in the north of Spain. Head to pedestrianized Calle Laurel in the capital Logroño. Where you'll be able to reduce any potential hangover by accompanying glasses of wine with pintxos, northern Spain's version of tapas.
Ribera del Duero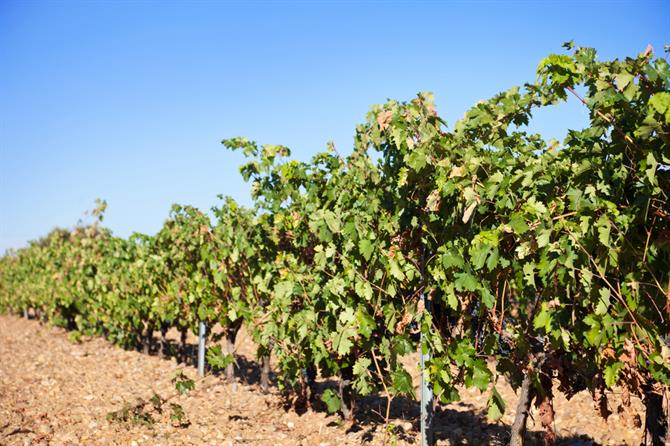 If you like your wine with a sophisticated finish, Spain's second wine region Ribera del Duero is worth a visit. The region's distinctive taste comes about with temperature. During the summer vines can get as hot as 38ºC but drop sharply at night, resulting in an intricate aroma.
The Ribera del Duero's also where you'll discover Spain's most stunningly-set vineyards. Located up to over 850 metres above sea level, they flank the banks of the River Duero. Clinging to limestone cliffs, they include Vega Sicilia, one of Spain's most famous vineyards, founded in 1864 by a Spanish landowner who'd studied vinification in France's Bordeaux.
Penedés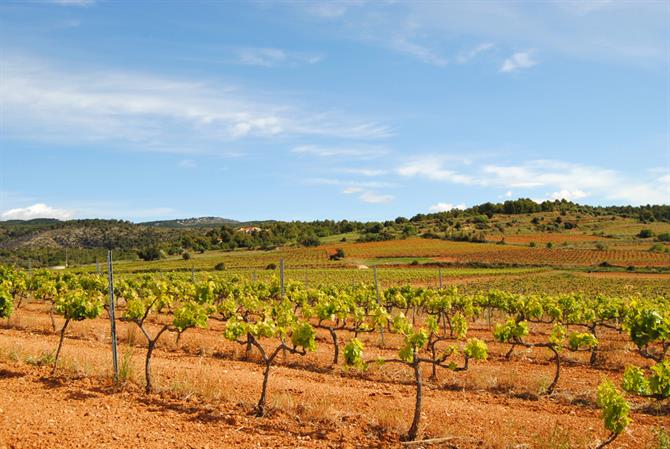 Cava is Spain's champagne and the Catalan region of Penedés one of the country's biggest producers. But they don't only do the bubbly stuff in one of Spain's oldest winemarking areas, also making reds which they age in oak casks for added character. The sunny Mediterranean climate makes for a wine route that's a joy to follow.
A highlight of your tour will be a stop at Vilafranca del Penedès, the capital of the Alt Penedès region. Situated between Barcelona and Tarragona, it hosts regular gastronomic fairs and markets. There's also a wine museum for you to visit.
Jerez
Everybody who's anybody has signed a cask in one of Jerez de la Frontera's famous bodegas. Although they had to put a glass covering over the one autographed by fascist dicator Francisco Franco. As the spit from the traditionally left-wing locals started to rot the wood.
Sherry is this municipality's most famous export. Although these Andalucians seem to enjoy a tipple too, if the usual mid-afternoon transformation of Jerez into ghost town is anything to go by. Where has everybody gone? Why, they're enjoying a sherry-induced siesta.
La Geria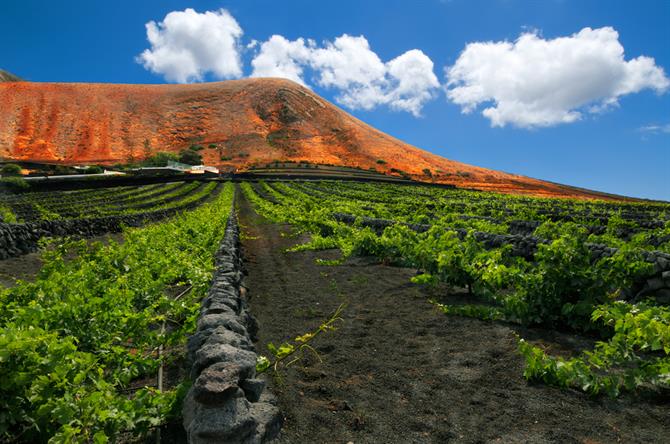 A 20-minute drive from Arrecife airport and you're in the heart of Lanzarote's main wine-producing are, La Geria. Visit the museum at El Grifo, one of the oldest in Spain. Established as it was, back in 1775.
La Geria's not your average wine region. Vines are planted inside holes excavated from the island's volcanic rock. These holes are then topped up with picon, volcanic ash, which retains morning dew and preserves surprisingly spongy soil.