They don't do Easter parades in Spain. Semana Santa means Holy Week. Check out our guide to learn where the most elaborate processions are.
Valladolid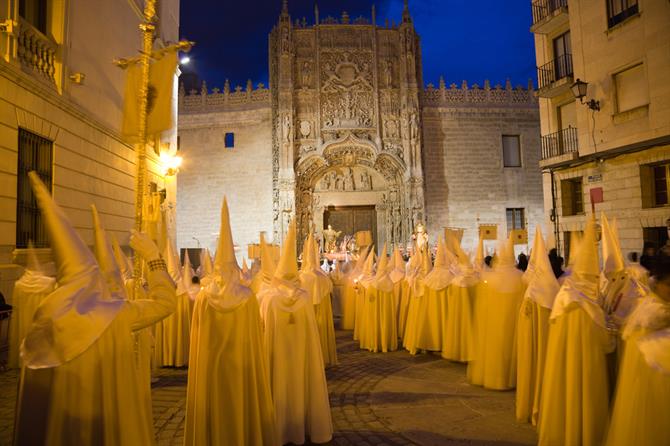 You'd be forgiven for thinking you've stumbled across a Ku Klux Klan Knights Party. But, no, this isn't your chance to unmask the Grand Wizard. Instead as well as virginal white costumes and pointy hats, in Valladolid you get to see some of the most ornate floats in the whole of Spain.
Valladolid's Semana Santa begins, as it more or less does across the whole of the Iberian Peninsula and Spain's islands, with Viernes de Dolores, Friday of Sorrows, and ends with Domingo de la Resurrección, Easter Sunday. 2013's dates are from March 22nd to March 31st. Look out for the release of the doves which signifies the conclusion of Semana Santa.
Málaga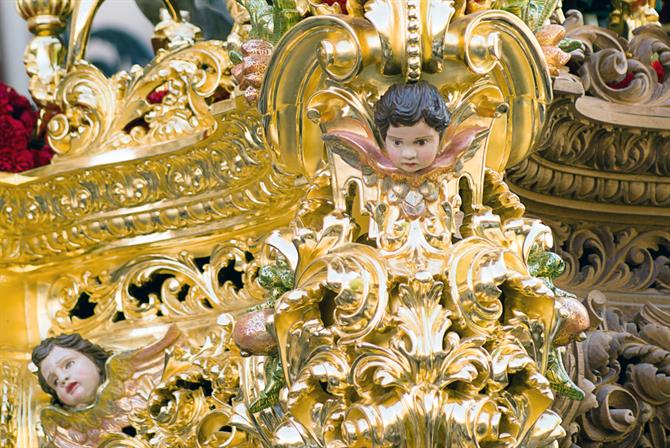 Semana Santa's been one of the main fiestas in Málaga for the last 500 years. It's a time when the scent of incense and floral tributes floats gently on the breeze. As cofradias (local community clubs) compete against each other to create the most eye-catching thrones.
Keep your eye out for the Spanish Foreign Legion. Whilst the cofradias are very unAndalucian in that they're silent, the army boys sing religious songs whilst marching in military fashion. Arrive early for the Good Friday procession which attracts crowds in excess of a million.
Guadalajara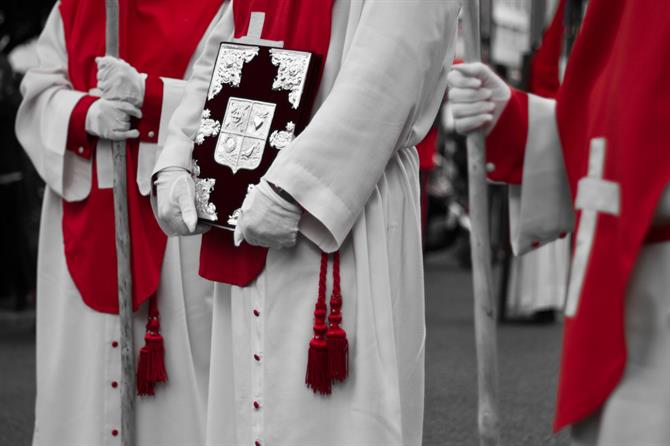 A city and muncipality of Castilla-La Mancha, Guadalajara's located in the very heart of Spain. Which unsurprisingly makes its Semana Santa celebrations one of the country's most traditional. For that reason, its Easter processions have been declared a Fiesta de Interés Turístico Provincial.
Zamora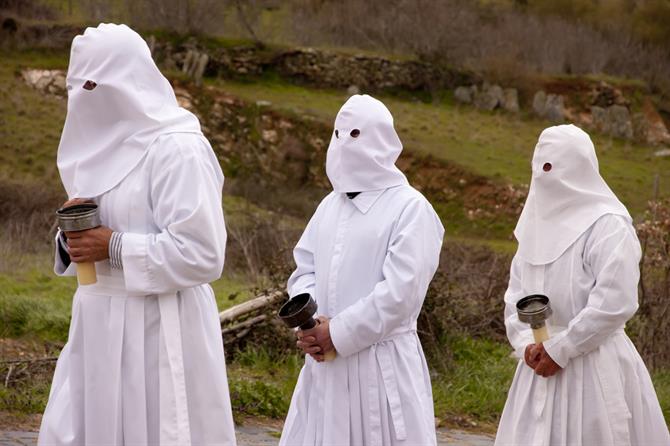 The hooded men. There are few provinces more devout than Castile y León's Zamora whose city has more Romanesque churches than anywhere else in Europe. Penitents solemnly walk the streets of the 60,000+ capital as well as across smaller villages including Bercianos de Aliste which only numbers 200 inhabitants.
Cordoba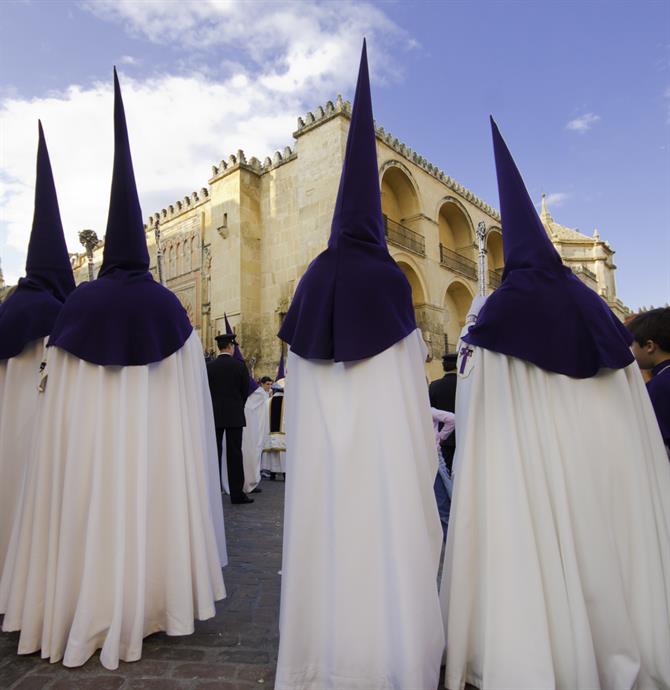 Check out the brother(hood)s at Cordoba's Semana Santa. The Hermandades are laypersons who perform public penance for the death of Jesus Christ. These bros certainly take to their task with the requisite religious zeal, with many maintaining their own chapel.
There's something magical about the nocturnal processions in Cordoba. As the nazarenos, brothers with habits and distinctive pointed hoods (capirotes), walk, many barefoot, holding lit candles. As they have done since the tradition began, way back in the 12th century.