Spring breakers, Spain enjoys more sunshine than showers in spring. Check out our hand-picked selection of suitable destinations. Spring is in the air.
Alicante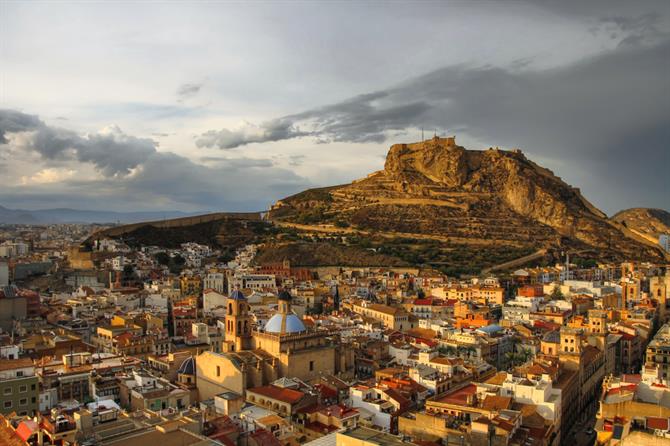 Spring sees people returning to Alicante beaches in greater numbers than during winter. Most days are clear and sunny, although there is the slight chance of rainfall. Still, you're more likely to develop a tan than pick up a cold.
Music lovers, particularly connoisseurs of electronica, house, and indie, will enjoy Alicante's Spring Festival. And because of the city's favourable climate, it's an outdoor event. 2013's event takes place on Saturday, 23rd March.
Jávea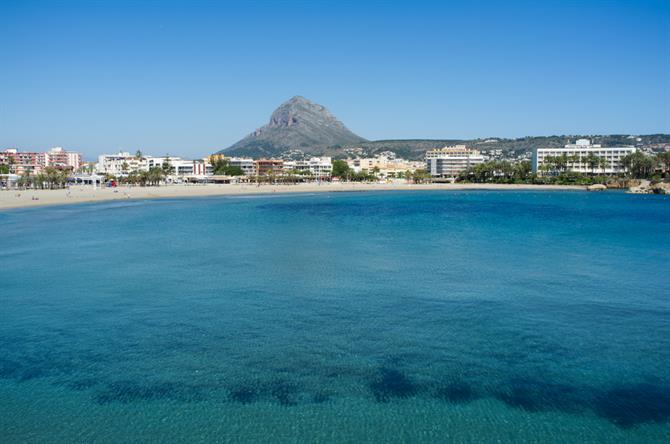 Nestling under the watchful eye of the elephant on the Montgó Massif is Jávea and its photogenic bay. Known by locals as Xábia, the Valencian spelling, it's both a market town and seaside resort. Popular in spring as well as in summer, there are more recorded hours of sunshine in Jávea than anywhere else in Spain.
Reach Jávea by flying into either Alicante or Valencia airports. Both are around a hour's drive away. Stroll around the old town, mosey on down to the Duanes del Mar port, or venture as deep as you dare into the 2,150 hectares of the Montgó Nature Reserve.
Murcia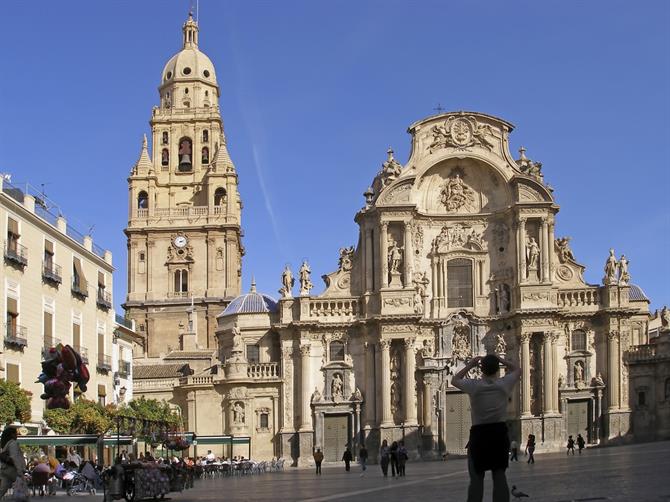 Described as one of Spain's best-kept secrets, there are Spaniards who would probably find Murcia difficult to locate on a map. Let alone foreigners. It is, in fact, situated in the south-east tip of the Iberian peninsula.
For a burst of sunshine in Murcia province, check out the La Manga strip with resorts backing onto the Mediterranean. In Murcia city, head for Glorieta and the neoclassical town hall which also houses a riverside park. Make the Catedral de Santa Maria, with a Baroque exterior but Gothic interior, another stop on your sightseeing tour of the city.
Seville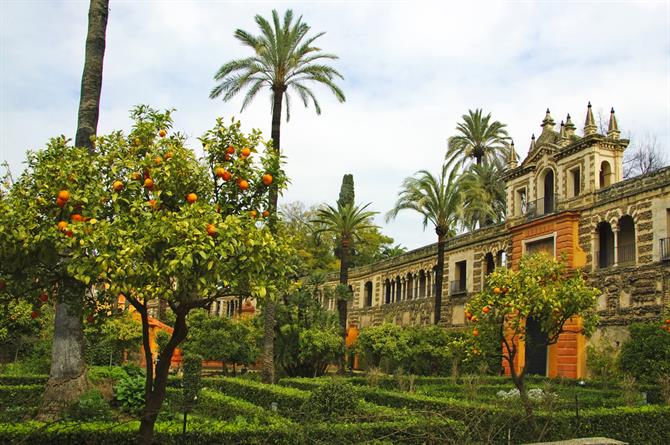 One of Spain's most stunningly beautiful cities, think the sexiest señorita you've ever seen, spring is the perfect time to visit Seville. Before temperatures go as high as 50 degrees in summer. And after a winter average of 15 degrees.
History is all around you in the lovingly-preserved city centre, ideal for a stroll by night or day. As it tradition. Which you'll witness at first hand if you visit in the week leading up to Easter when Sevillans celebrate Semana Santa (Holy Week) with a series of elaborate processions.
Valencia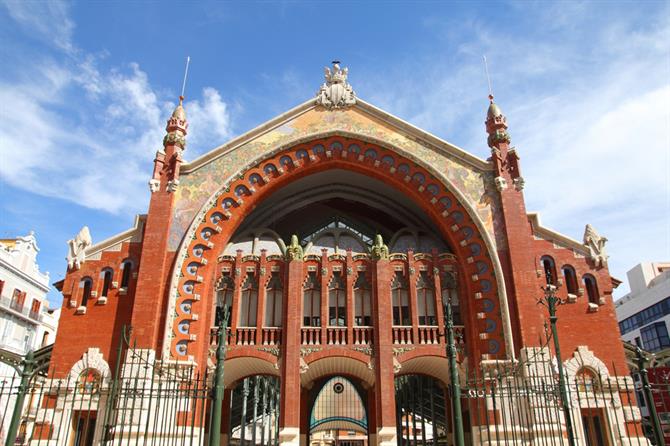 Mild of climate, April does bring showers to Valencia. However, they're short and sweet, paving the way for the return of the sun. You'll be able to wear T-shirts and shorts during the day, although you should wrap up a little warmer at night time.
Valencians party hard in the spring. For March sees the manic festival of Las Falles. Where, if you'd just arrived in the city without knowing about it, you'd think somebody was trying to set Valencia on fire. Although you'll probably hear the fireworks and smell the bonefires before you see either of them.