Spain's rich history rewards the cultural traveller. Its art galleries feature paintings of some of the world's most famous painters, including Dali, Picasso, and Velazquez. A Spanish holiday can offer highbrow experiences as well as lowbrow ones.
El Prado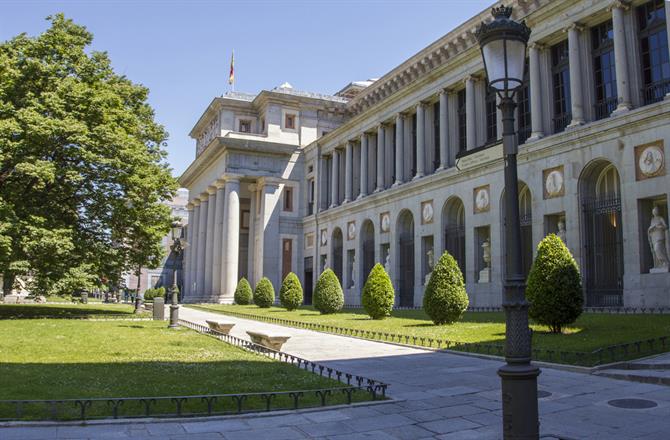 The Museo Nacional del Prado is probably Spain's most famous museum. An elegant central Madrid exterior houses an art attack of an interior. Where you'll find signed copies of masterpieces by El Greco, Goya, and Velazquez, amongst many others.
Museu Nacional d'Art de Catalunya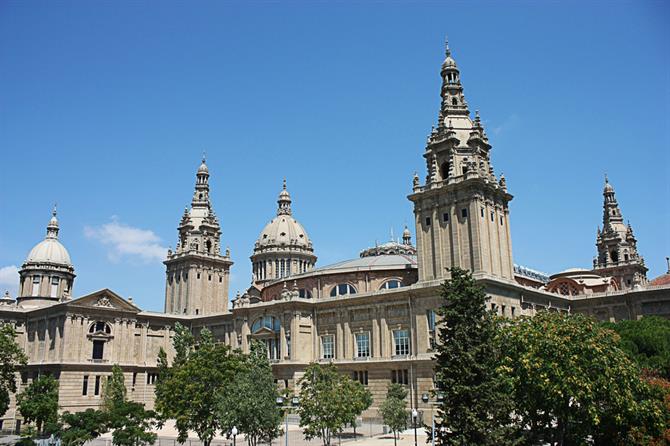 Who framed Pablo Picasso? Well, the Vatican-City impersonating Palau Nacional, for one. This art gallery houses Picasso's famous Woman with Hat and Fur Collar. Overlooking Barcelona's harbour, the National Museum of Catalan Art enjoys a glorious setting in Parc Montjuïc.
Museo Guggenheim Bilbao
Historic Bilbao got a space-age addition to its skyline back in 1997. When the Frank-Gehry-designed Guggenheim Museum opened to the public. Inside, it's just as fascinating with an ever-changing showcasing of the most cutting-edge modern art.
Teatre-Museu Dalí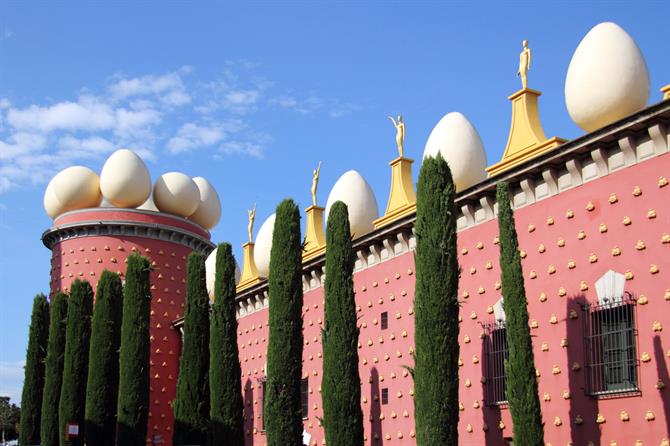 The noted artist Salvador Dalí created his greatest surrealist masterpiece in 1960. This is when he bought the old Municipal Theatre in his home town of Figueres, Catalonia. An exterior featuring giant eggs on the rampart is just as curious inside, including a portrait of Beethoven achieved by flinging squids at a blank canvas.
Ciutat de les Arts i les Ciències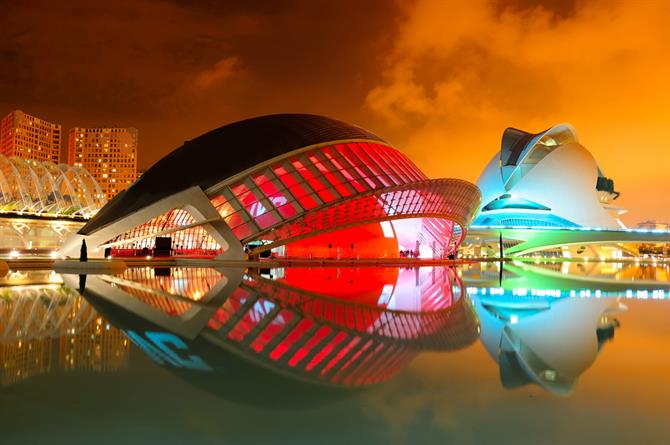 Less a museum and more a complex of museums, Valencia's City of Arts and Science will catch your eye and hold it. L'Hemisfèric houses an Imax Cinema, Planetarium and Laserium. Elsewhere, the whale-skeleton-aping El Museu de les Ciències Príncipe Felipe offers interactive exhibits to entertain all the family.
Museo de Artes y Costumbres Populares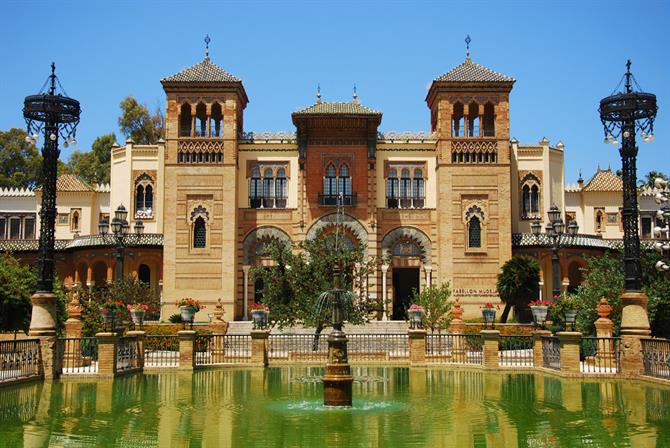 If you catch the shuttle bus from Seville airport to the city centre, this Seville Musuem of Arts and Tradition is the first museum you'll come across. Located in Parque de María Luisa's stunning Mudéjar Pavilion, there are collections of embroidery and lace to examine. Along with plenty of ceramics, metalwork, and musical instruments.
Pirámides de Güímar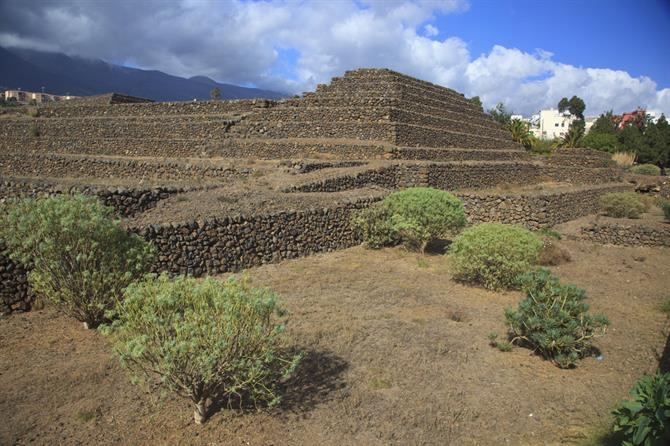 Who built the Güímar pyramids? And why? Find out the major theories at this open-air museum in Tenerife's Chacona district which showcases the six remaining (there were originally nine) pyramids.
Museo Thyssen-Bornemisza
Part of the Golden Triangle of Art, along with the Prado and the Reina Sofía galleries, the Thyssen-Bornemisza takes its name from its founder. Baron Heinrich Freiherr Thyssen-Bornemisza de Kászon et Impérfalva was a German-Hungarian entrepreneur and art collector. His once private collection is now public, including Carpaccio's stunning Knight.
Casa de Cólon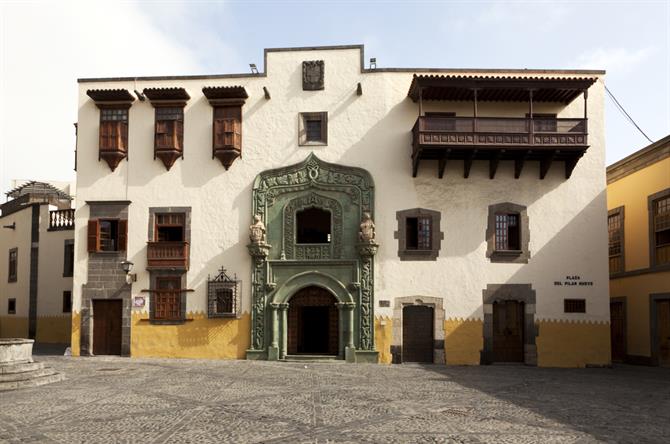 Visit the governor's house Columbus stayed at during his epic voyage to the Americas in 1492. He stopped off on Las Palmas de Gran Canaria whilst his fleet of ships were being repaired. A model galleon dominates the ground floor whilst upstairs you'll find a Hispanic-Flemish art gallery.