It's toga time in Tarragona. The Tarraco Viva festival means mountains of good food, lashings of fine wine and gladiators battering the hell out of each other.
For ten days in May the historic Catalan city of Tarragona travels back in time during the Tarraco Viva Festival to celebrate its Roman roots. A bulging programme includes artisan fairs, concerts, theatre performances and processions; all with a Roman theme. Special tapas routes feature ingredients that would have sated legionnaires and philosophers after a hard day of throwing Christians to the lions or pondering deep thoughts.
However, the events that ramp up the local fervour to fever pitch are the festival's gladiatorial battles.
Tarragona by Segway
A way to set the scene before plunging into the world of clanging swords and thrusting tridents is to take a Segway tour around the city's historic sights in the company of a knowledgeable guide from Argos Serveis Cultural.
I have to admit to not being overly excited by the idea of taking a tour of Tarragona's historic sights on a Segway followed by an afternoon watching ´mock´gladiators battle it out. Segways seemed geeky and a gladiator contest sounded a bit naff.
By the end of the day I was Googling how much Segways cost whilst nervously hoping that word never, ever got back to the gladiators that I'd considered them naff.
As we notched up the Amphitheatre, Balcó del Mediterrani, Jewish quarter, plazas, markets and the Tarragona Cathedral on our motorised steeds, two things became clear. Paco, my guide, really knew his stuff and what's more, Segways were as exciting a way to get around a city as there is. Lean forward and the ungainly contraption surges forward at speed. A slight tilt to the left or right and it sweeps gracefully around in a circle. They're easy to use and as responsive as a Playstation handset.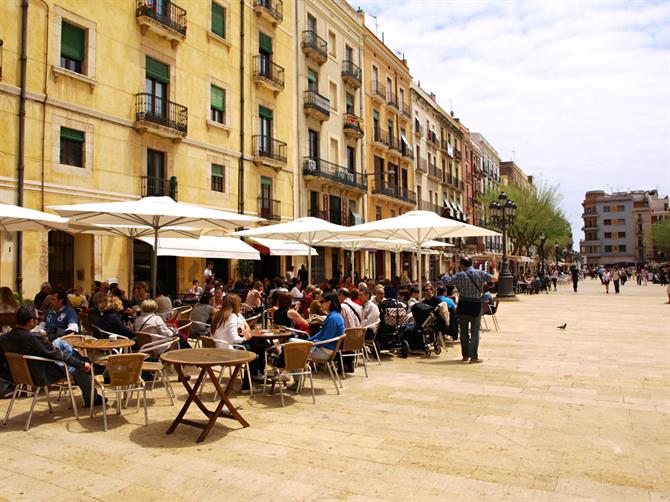 The Segway tour of Tarragona not only set the scene historically, after racing past the plebeians on my modern chariot I was pumped up and ready for bloody battles.
Gladiators at Tarraco Viva
The second century A.D. Amphitheatre occupies a peach of a setting with dreamy views of a sparkling Mediterranean. On a hot Saturday afternoon it was packed to capacity as 'tough as nails', warriors with bulging muscles (Italian specialists Ars Dimicandi who travel the world educating and entertaining) took to the sandy arena.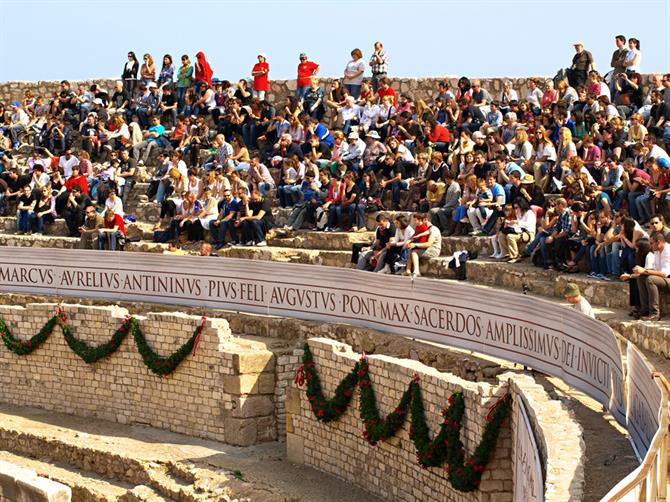 Any thoughts these were mock battles were soon swept away by the first contest. Swords and shields crashed, gladiators grunted in pain and effort and legs buckled under superior strength, tactics and the effects of fighting beneath a relentless sun.
For an hour and half the Italian gladiators battered each other into submission until just one was left standing whilst an enthusiastic audience cheered, booed and bayed for blood.
It was compelling viewing and felt surprisingly real.
Tarraco Viva triumphantly succeeded in bringing Tarragona's colourful past to life with both Segway tour and gladiator battles proving unique and fun ways to learn about the history of a beautiful city.
Tarraco Viva 2014 takes place between 5 and 25 May. Ars Dimicandi do their gladiator thing in the amphitheatre from 8pm on 23rd, 5pm on 24th and 11am on 25th April.