There are many different ways to experience Tenerife. Many visitors like their Tenerife holiday experiences to take place mainly on the island's beaches. However, beaches don't always give you any feel at all of what a destination is all about. One way to be sure of an authentic taste of island life is to go where the locals go on Tenerife.
These are our tips for experiencing Tenerife the way a local might.
Where to stay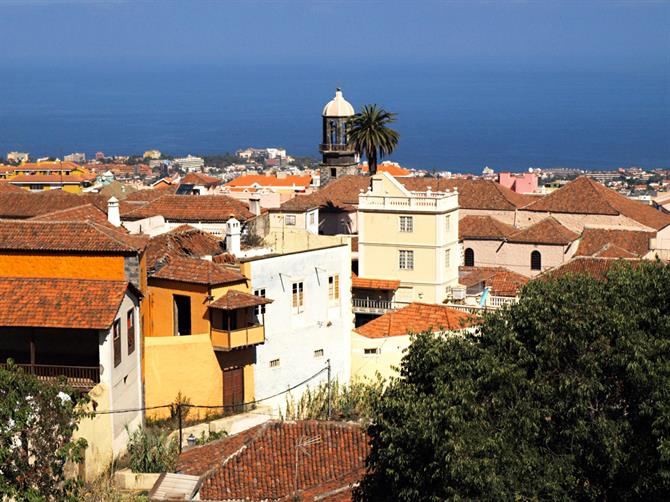 There are plenty of small traditional towns in the south of Tenerife but they don't have the historic lineage of the bigger and more bustling northern towns and cities where traditions, culture and fiestas date back centuries. Neither do they offer as wide a choice of good local restaurants as their northern counterparts. For a city experience Santa Cruz is tops followed by La Laguna. For something smaller that still has a bit of life after the sun goes down, La Orotava is a good choice. And for a pretty and historic location to suit those who prefer their authentic experiences on the more tranquil side, Garachico ticks all the right boxes.
Where to eat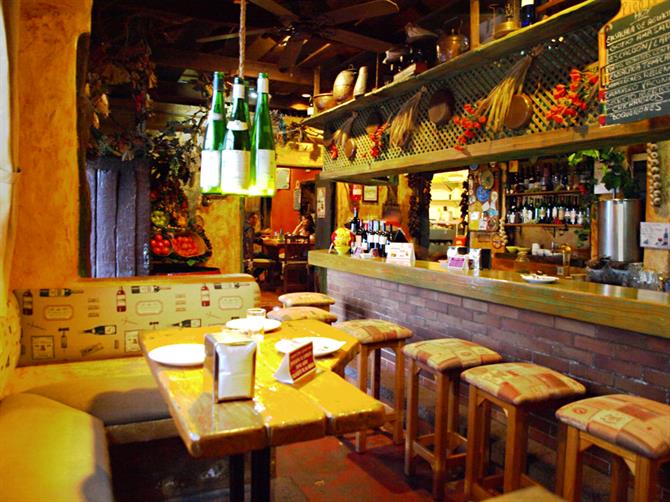 What the local population considers the best restaurants on Tenerife rarely matches those on lists aimed at tourists visiting the island's southern resorts. Although there are some excellent restaurants in resort areas and luxury hotels are raising the bar when it comes to gourmet dining, the most interesting restaurants often lie off the beaten tourist trail. The stretch of road between Tacoronte and El Sauzal is renowned for having a variety of restaurants to suit princes and paupers. The best burgers I've eaten on Tenerife were at La Oficina in El Sauzal and cost about €2.70. Further up the road is Los Limoneros, which includes King Juan Carlos amongst its customers, where one starter comes with a hefty €50 price tag.
Another locally well known stretch of good restaurants is along the old road between Santa Ursula and La Orotava. Here traditional and contemporary Canarian, Spanish and South American cuisine is served in lovely rustic restaurants such as La Bodeguita de Enfrente or in arty modern buildings with killer views like Humboldt's Mirador.
Where the locals sunbathe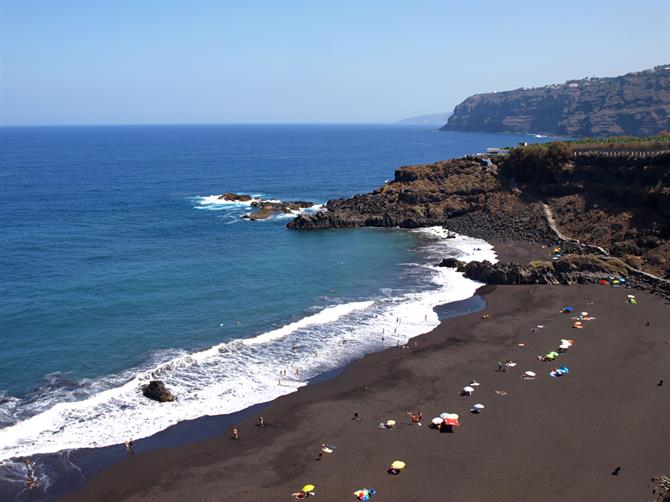 Top beach on Tenerife is Playa de las Teresitas just outside Santa Cruz. The golden sand may be imported from the Sahara but it's an authentic local beach and a sunny playground for Santa Cruceros who treat it like an outdoor gymnasium.More difficult to get to are the beaches tucked into the cliffs below La Orotava. Playa Bollullo is the most accessible of a trio of black sand stunners; however, even getting to it involves a trek through banana plantations from Puerto de la Cruz or a drive along a narrow, single track road. As passing places are few and far between, this is only to be attempted if you're confident of reversing long distances under pressure.
Also popular, and easier to get to, are the long beaches at Mesa del Mar and Socorro. Most visitors haven't even heard of these let alone set bare feet on them.
Local culture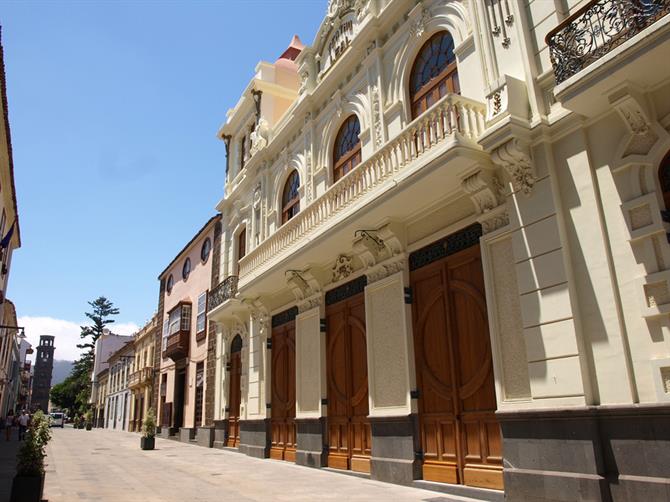 Many northern Tenerife towns have theatres and a thriving cultural scene consisting of art exhibitions, theatre and concerts. Lots of visitors will have heard of the wonderful Auditorio de Tenerife in Santa Cruz but few have actually let out an emotional gasp at an opera or ballet there. Even fewer will have listened to smoking blues or watched flamenco at the beautiful Teatro Leal in La Laguna, a grandiose old school theatre. There's also nearly always something going on at La Orotava's Auditorio Teobaldo Power and even the virtually 'tourist free' town of El Sauzal boasts an eclectic contemporary cultural agenda.
Adeje, in the south of Tenerife, might be better know when it has the word 'Costa' in front of it, but the old town above the main southern resorts is a cultural hot spot with avant-garde theatre as well as film and musical festivals regularly on the agenda.
Local traditions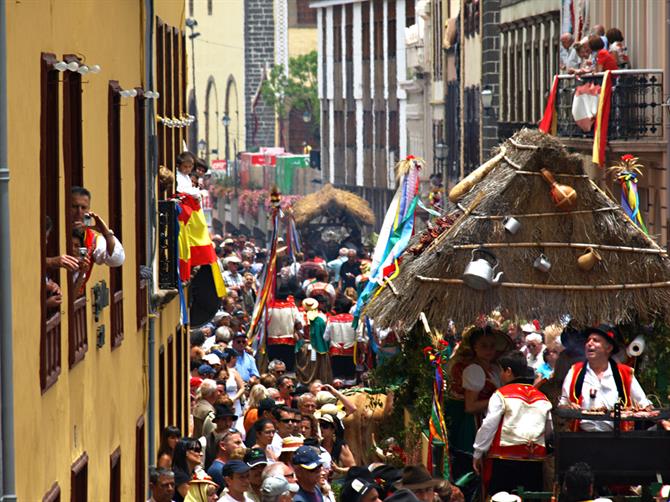 All of Tenerife's historic towns have a packed fiesta calender throughout the year, so much so that it can be a mystery how any work gets done. Although Santa Cruz is the main city, I wouldn't particularly recommend it for the best fiestas... apart from carnival. The bigger towns have fiestas that let you get much closer to the action, even though they're still huge affairs. They also have far more of a community feel than those in the city. The picturesque streets of La Orotava have the good looks to go with the colourful fun. Best is the Romeria de San Isidro on the Sunday following the Corpus Christi celebrations. Though Puerto de la Cruz is a mix of resort and historic town it boasts some of the most endearingly bizarre fiestas – goat bathing at Midsummer, the water fuelled fishermen's fiesta of the Virgen del Carmen in July and the irresistible tradition of drinking lots of wine and eating roasted chestnuts to celebrate San Andrés in November.
Stay in Los Realejos and you're almost guaranteed having a fiesta to experience as the good folks in this northern municipality celebrate at least eighty of them over the course of a year.
Enjoying nature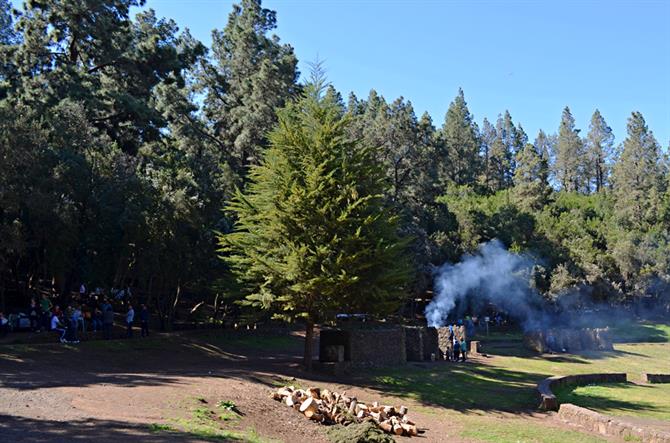 To enjoy the great outdoors like a local simply head to a zona recreativa on a Sunday. These are picnic zones in the forest with tables, barbecues, play areas and camping sites (flat bits of forest rather than anything fancy). During the week they are empty, apart from the occasional hiker passing through, but at weekends they are overflowing with Tinerfeño families. Birthdays are celebrated at them, songs are sung and timples (a mini Canarian guitar) strummed, whilst would-be Messis and Ronaldos battle it out on dusty football pitches. Canarian 'picnics' consist of huge feasts laid out on chunky wooden tables, making your jamón and queso bocadillo look pathetic by comparison.
One Sunday afternoon at a zona recreativa gives a greater insight into authentic Tenerife life than a decade of holidays spent on a resort beach.