The best things in life, they say, are free. Lots of them seem to be located on the tropical paradise of La Gomera. Enjoy five freebies with our cut-out-and-keep guide.
1.) Admire Agulo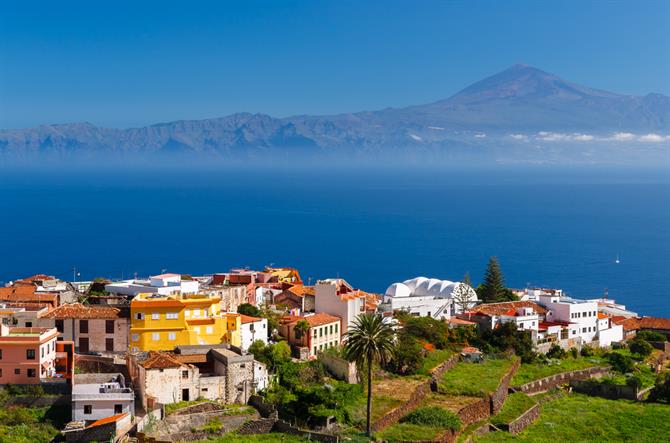 Agulo's a north-coast village overlooking the Atlantic below. Travelling from the airport in a hire car will take you around three quarters of an hour. If your starting point is the capital San Sebastián de la Gomera, however, your journey time is cut down to 30 minutes.
A beauty spot on a stunningly attractive island, many claim Agulo to be the prettiest village on the whole of La Gomera. Judge for yourselves with a paseo (stroll) around town. On streets which are too narrow for cars to pass through, which makes for a more relaxed walk.
2.) Chill in Chipude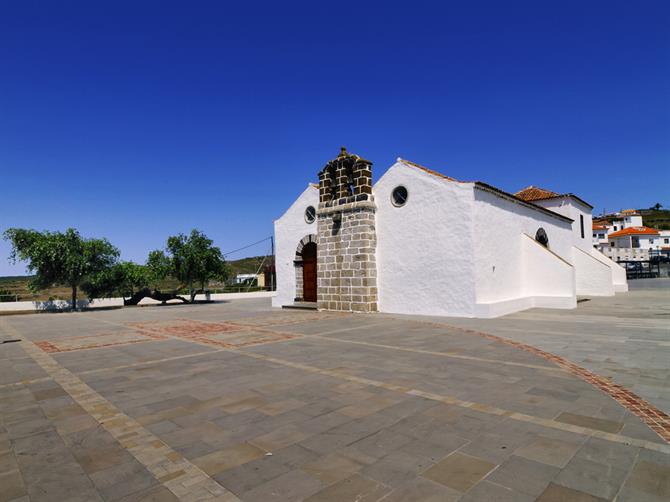 Learn about native Gomeran ceramics at the pottery shops which line Chipude's second main road. There's no third. And as long as you don't buy anything to take home with you, it's a free view.
Resist the lure of Bar Sonia on Chipude's main high street. Where you can enjoy fine wine from the hostelry's own bodega, along with the traditional almogrote, a spicy cheese pate. Instead admire the vistas of neighbouring La Palma floating on a sea of clouds. They're, quite literally, priceless.
3.) Go to Garajonay

Gara and Jonay, so the myth goes, were the Canarian version of Romeo and Juliet. Gara hailed from Agulo and Jonay from the neighbouring island of Tenerife. When their parents forbade them to see each other again, they went on the run but were cornered at the top of the island's highest mountain and jumped to their deaths below.
This 1,484m-tall mountain takes its name from the doomed lovers. As does the National Park which surrounds it. 11 million years old, the rather newer Juego de Bolas visitor centre's free to enter as are many of the hiking trails which pass through this rainforest.
4.) Take a look at Torre del Conde

There's no entrance fee at this San Sebastián de la Gomera tourist attraction. For there's no entrance. The Earl's Tower is to be enjoyed externally, with its surrounding park offering a great venue for a picnic.
This is the tower local beauty Beatriz de la Bobadilla barricaded herself in 1488. As the local aborigines, the Guanches, rebelled at the antics of her governor husband, Hernán Peraza. Saved by the governor of Gran Canaria, Pedro de la Vera, it's rumoured she went on to enjoy an affair with Christopher Columbus as he stopped by on the island whilst sailing the ocean blue in 1492.
5.) Venture to Valle de Gran Rey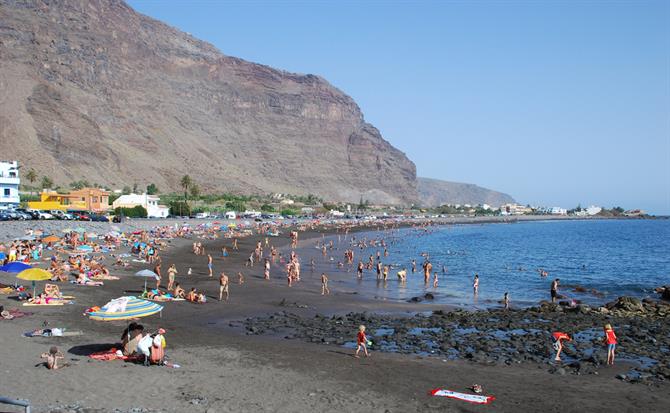 Valle Gran Rey, the municipality whose name means Great King Valley, is a great place to hike. Its Mirador offers a view of a lush valley where the palm tree reigns supreme. An area whose green shoots of recovery were quick to show after 2012's devastating forest fires.
Valle Gran Rey, the resort which is one of the most unspoilt on the whole of the Canary Islands, is a great place to do nothing. On beaches which every evening offer a reliably picture-postcard view of the sun setting. And the cost to you? Nada.