Don't forget to pack your walking boots. For the Canary Islands are home to many caminos reales, royal pathways, which nowadays are used by hikers as tracks. What better way to explore the Canaries.
Fuerteventura – Antigua to Betancuria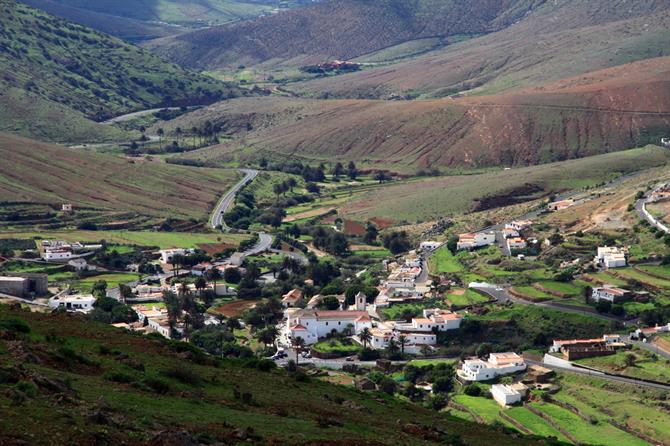 You'll soon see why there are more goats than people in Fuerteventura. For despite miles and miles of beaches, the rest of the terrain's more suited to hooves than feet. And mountain goats' hooves at that.
Which you'll discover on the 8km (5m) hike from Antigua to Betancuria. Walking along the Camino Barranco de Sobrao, you should be able to do it in a couple of hours. As the path gets even steeper, you'll be able to stop and enjoy views including Montaña Bermeja behind you.
Gran Canaria – La Goleta to Roque Nublo

Not many people know that Gran Canaria has it's very own Camino de Santiago. Although shorter than Galicia's version, it's still a three-day 75km hike. Stretching from Maspalomas in the south to the north-west's Gáldar.
Enjoy a rather less taxing trek by turning off the GC-600 at the La Goleta car park. The fabled Roque Nublo (Clouded Rock) is a mere 45 minutes away. Follow a well-signposted path to reach it.
Lanzarote – Ruta de la Geria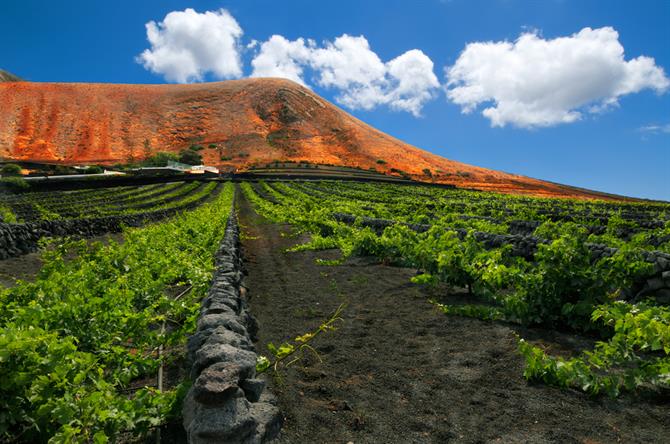 La Geria's the major wine-producing region on Lanzarote. Where the vines seemingly miraculously sprout out of volcanic soil. Where a parade of camels used to transport the grape harvest to be crushed by human foot.
Forget the camel, the best way to truly explore La Geria is by Shanks' pony. Use your own two feet to navigate the PR-LZ-06. This 38.6km (24-mile) walk from Mozaga to Yaiza should take you about six hours.
La Palma – Los Canarios to Faro de Fuencaliente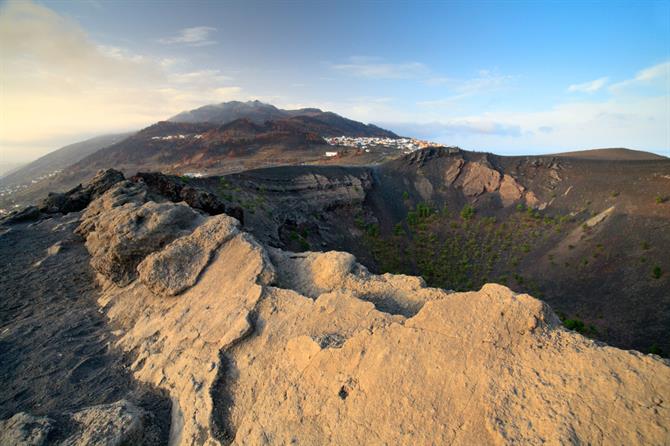 Ah, La Palma, La Isla Bonita. The beautiful island reveals all her charms to those willing to navigate her figure more fully. Take time out to explore and you'll end up with your eyes on the prize.
This hike is the tale of two volcanoes. First you'll encounter the 3,000-year-old Volcán San Antonio before descending to the Volcán Teneguía which last erupted in 1971. The beautiful beach below Fuencaliente lighthouse's your final destination.
Tenerife – La Rambleta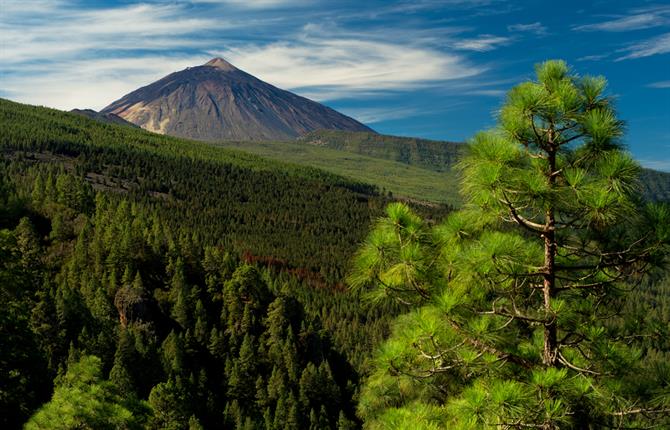 Because of the popularity of Tenerife with visitors from the UK, they've opened pubs in the more touristy south of the island. So the pub crawl very much exists in this part of Spain. A rather more healthy form of exercise is to head away from the resorts and into the island's Parque Nacional del Teide.
The more adventurous should start at a lay-by at kilometre 40 on the TR-21. Look out for Los Huevos del Teide (the eggs of Teide). These balls of black lava signal that you're close to the Altavista mountain refuge. Rest awhile or continue to reach the ultimate stage of conquering Teide, El Telefero Bravo, for which you'll require a permit.