Garachico, one of the most popular spots for day-trippers on Tenerife, might have been the most important town on the island if nature hadn't intervened spectacularly.
Just over three hundred years ago, Garachico had it all. As the main port on an island at the crossroads of Europe and the New World it enjoyed such wealth that there are stories one street was made of marble; paupers were only allowed to walk it one day each week. Its noble houses were home to wealthy merchants, clergymen, titled families and artists.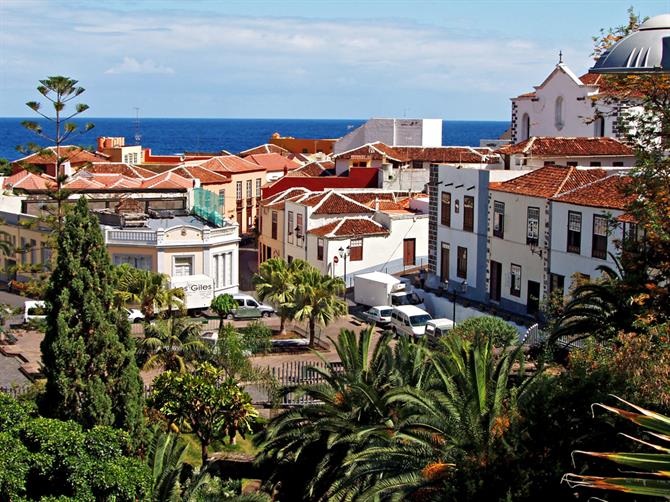 It must have been a colourful and exciting place to be at a time when the world was changing and expanding.
In 1706 nature cruelly snatched riches away from Garachico when Montaña Negra erupted, spewing out rivers of lava that swept through the town to destroy its golden goose, the harbour. That disaster ended Garachico's run as the most important port on Tenerife and ships docked elsewhere on the island; in Santa Cruz and Puerto de la Cruz.
As though lava running through your streets wasn't bad enough, Garachico also endured plagues of locusts, outbreaks of disease, fire and flooding. It's a town with a history that could have come straight from the pages of the Old Testament.
Instead of defeating the people of Garachico, the natural disasters they survived made them stronger. Ironically, losing its status as Tenerife's premier port all those centuries ago resulted in Garachico remaining better preserved than the towns and cities which thrived.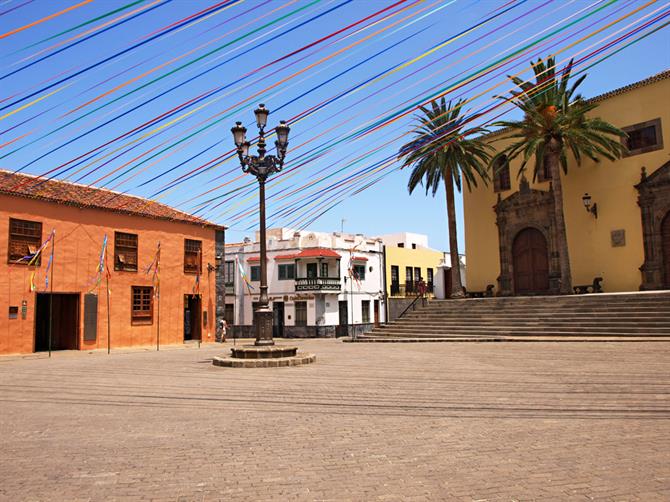 Whilst many historic centres have been surrounded by concrete jungles, Garachico stands out like the blossom on an almond tree amidst a sea of cactus.
To pile on the irony, the lava that filled its harbour was transformed into attractive and unusual rock pools; a feature that attracts hordes of visitors. Many arrive in coaches, exploring mainly the town's infamous seafront and around Plaza de la Libertad, arguably one of the most picturesque plazas in the Canary Islands, leaving most streets quiet for those who like to delve deeper.
An exploration of the old streets uncovers ancient convents, monasteries, colonial buildings and historic quirks; a monument to a wine rebellion in the 17th century, an obelisk in Parque Puerta Tierra commemorating the eruption, a statue of South American freedom fighter Simón Bolívar and many more curios.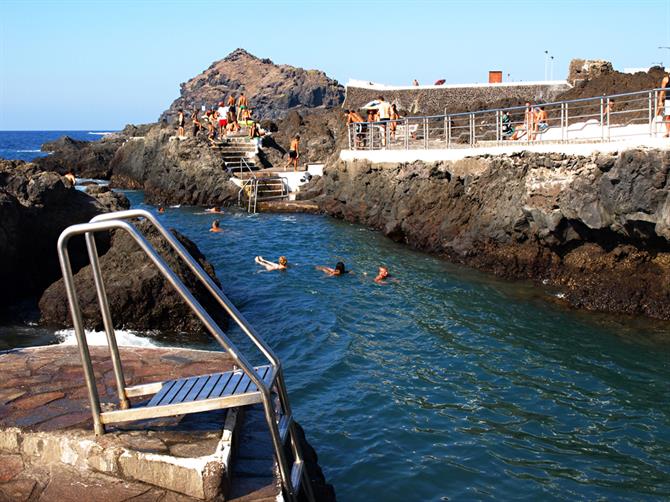 After dark, when the tourists depart, it becomes a typical sleepy town... except when there's a fiesta or festival. I've seen rock bands smash guitars on stage at a Hell's Angels festival and oxen drag decorated carts around the streets during romerias (a type of harvest festival) when the wine flows freely, in every sense of the word. Best of all is the Riscos de Fuego. Every five years (next is 2015), the locals throw fireballs down the cliffs to follow the path the lava took in 1706.
Garachico doesn't mourn the eruption that destroyed its fortune, it celebrates it.
I guess that's why the town's motto is 'Glorious in Adversity'.