When you read many accounts of what carnival on Tenerife involves, the chances are you'll be left with three impressions. One is it involves parades populated by people in extravagant costumes. Two, that it's the second biggest carnival in the world after Rio de Janeiro and three, carnival takes place in Santa Cruz.
Whether it's the second largest carnival in the world is debatable. As for the other two, they're not wrong, but neither do they paint the full picture. The most ambitious carnival celebrations on Tenerife take place in Santa Cruz. But there are lots of carnivals all over the island and all over Spain. And there's much more to carnival than parades.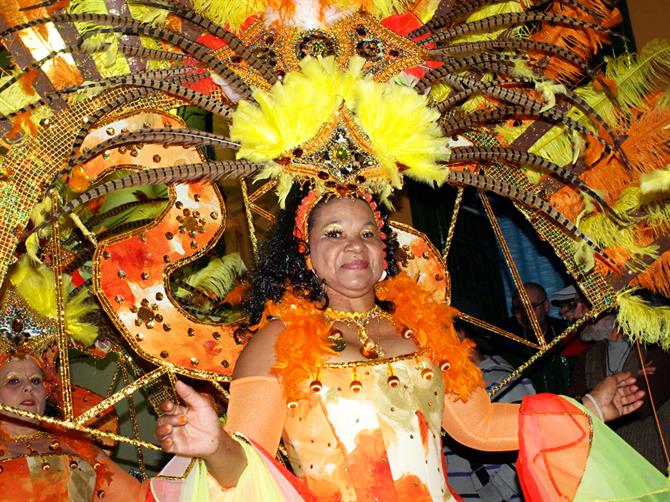 History of Carnival on Tenerife
Carnival was brought to the Canary Islands by Spanish and Portuguese sailors and merchants en route to the New World following the conquest of the island in 1496. With strong links established with The Americas carnival on Tenerife gradually took on more of a Latino flavour than a Spanish one.
Like carnival everywhere, it was an excuse for a wild shindig before Lent and was frowned upon by the Catholic Church who tried to ban it more than once. The Spanish Civil War ended the carnival party briefly, although in Tenerife it carried on after the war under the guise of 'winter fiestas'. Authorities during Franco's regime tended to turned a blind eye to what everyone knew was carnival even though it had been banned throughout Spain.
After Franco's death in 1975, the 'winter fiesta' tag was dropped and 'carnival' was officially reinstated. The party has grown ever more exuberant since.
When does Carnival take place?
As carnival is linked to Lent, it's a movable event and can take place during February or March. Carnival on Tenerife is such a massive party that there are events and competitions in the weeks leading up to it.
Each night local TV stations transmit murga competitions. Murgas are popular musical groups who dress like clowns and sing satirical songs affectionately criticising the powers that be. They are a bit of an acquired taste and if you're subjected to them night after night, their novelty value soon wears off.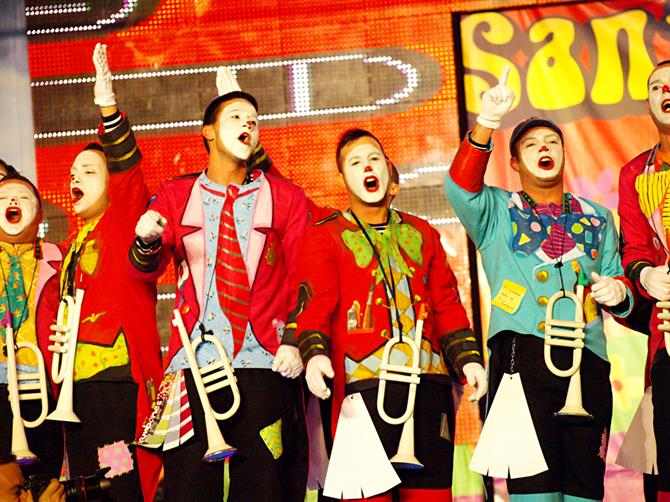 Carnival on Tenerife hits its stride with the gala for the election of the carnival queen in Santa Cruz which is a mix of variety show and Miss World type beauty contest that lasts hours.
It's the first opportunity to see the would-be carnival queens in their fantastical costumes. Seeing these incredible costumes, more like creative chariots, makes the preceding hours of listening to Spanish pop music seem less of an endurance.
Two days later carnival takes to the streets for a week of over-the-top but good-natured partying.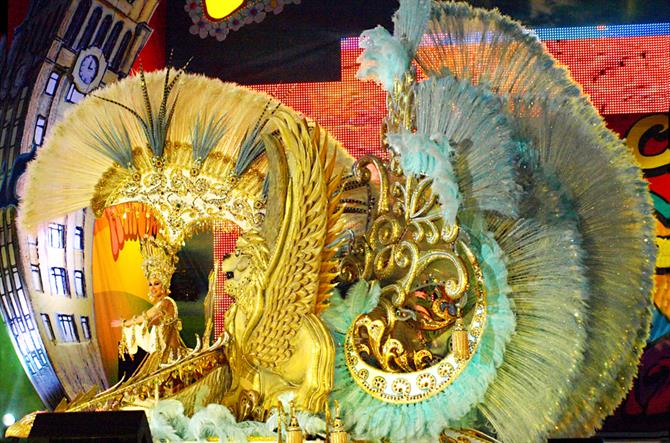 Although Santa Cruz hosts the biggest celebrations, Puerto de la Cruz, La Laguna and La Orotava also throw major carnivals during the same week, with Puerto's being the most accessible historic carnival for visiting holidaymakers.
There are also smaller affairs in most towns and villages across Tenerife with some tourist resorts in the south getting in on the act. Although northern carnivals are most popular with the island's Canario population, the most popular with holidaymakers in Tenerife's southern resorts is the carnival in Los Cristianos.
What happens at Carnival on Tenerife?
There are three main parades at the biggest carnivals on Tenerife. The cabalgata is the opening parade, featuring the carnival queen and her dames, murgas, dance groups and just about anyone else who fancies joining in, as long as they are wearing fancy dress. Santa Cruz has the most vivacious cabalgata with an infectious atmosphere of excitement and anticipation.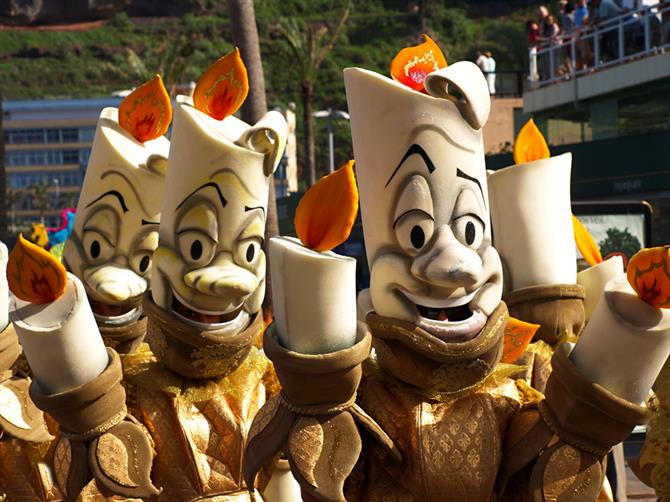 The coso apoteosis is carnival's closing parade. The coso in Santa Cruz is the carnival event that attracts most holidaymakers from the island's southern resorts. It's bigger but it's not as much fun as the coso in Puerto de la Cruz for reasons that should soon become clear.
The Burial of the Sardine is one of the most surreal carnival celebrations and another popular event with holidaymakers on Tenerife. On Ash Wednesday, a giant paper mache sardine is carried through the streets followed by drag queens, it is then set on fire as part of a huge bonfire and firework display.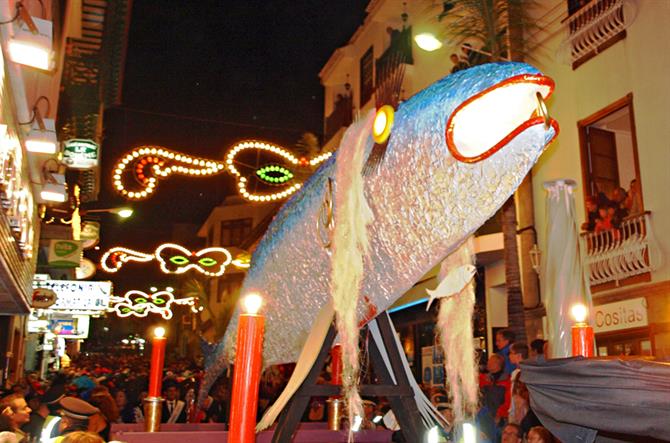 There's another event worth knowing about. The High Heels Marathon is unique to Puerto de la Cruz and involves a drag marathon where contestants, wearing high heels and outfits designed to shock, negotiate an obstacle course through the town's streets. It's the funniest carnival event on the island and not for the easily offended.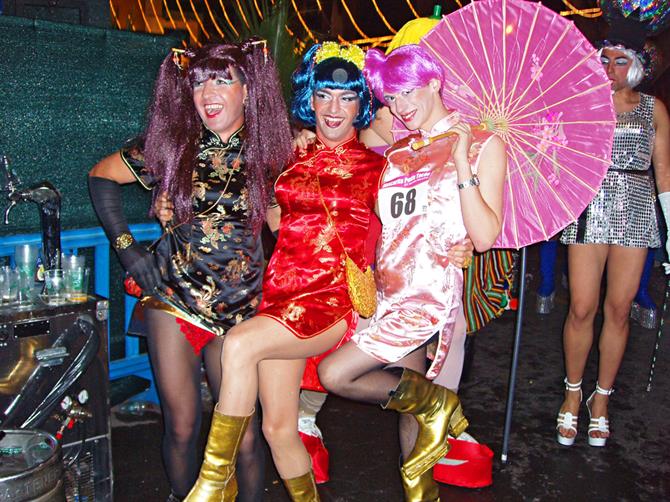 Carnival Street Parties on Tenerife
The parades are fun and fascinating to experience. However, carnival is a party for the people and the street parties are its true heart and soul. Almost every night for a week tens of thousands dress up and dance and sing from midnight till dawn. It is exhausting and exhilarating and to enjoy a true taste of what carnival on Tenerife really means, it's essential to dress up and join in.
The best street parties take place over the opening and closing weekends with Mondays also being a particularly good night. Unfortunately in Santa Cruz, Monday is the night before their coso. Subsequently energy levels and enthusiasm aren't quite the same at the coso as they were for the opening parade and it can be a bit flat. In Puerto de la Cruz the coso coincides with the last street party so everyone is up for a big carnival send off.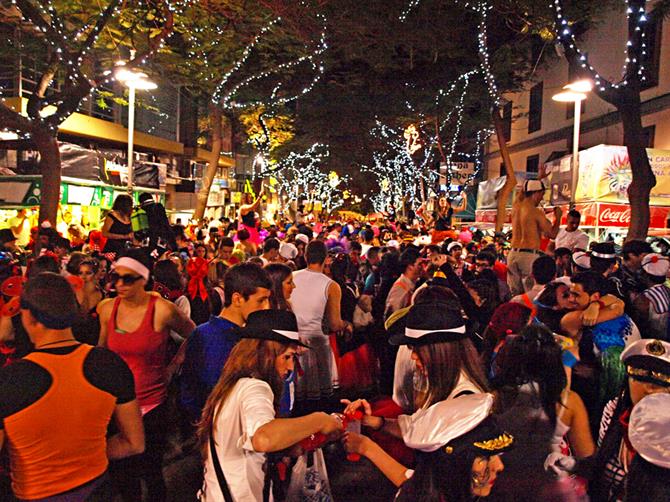 After that carnival is over for another year and parts of Tenerife are like ghost towns for a month as exhausted revellers recover.