Opened by the company who own that other Tenerife family favourite, Loro Parque, Siam Park's 46 hectares of fun. Easily accessible by from the TF1 motorway, you'll find it in Costa Adeje. Check out our guide covering what to see and do there when you arrive.
Jungle Snakes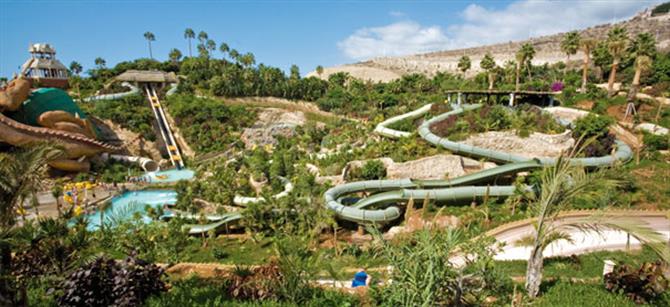 Q: What's long, green and slithers through the undergrowth at Siam Park? A: One of the four Jungle Snakes. Slides aimed at the older child and above, there's a 1.25m height restriction.
Kinnaree
Half-woman, half-swan, Kinaree is the Thai deity who flits between Earth and the mystical forest of Himmapan. The ride named in her honour's a megatoboggan. 200 metres long, it's got curves to match the graceful goddess herself.
Lost City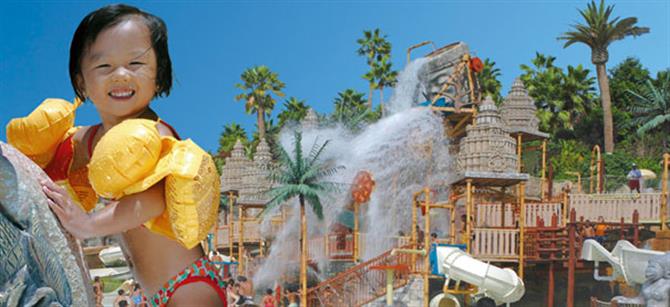 Targeting the young, although the young at heart get caught in the crossfire, this water fortress includes a baby zone. Slides here are gentler than elsewhere. Which is just perfect for the latest generation of water babies.
Mai Thai River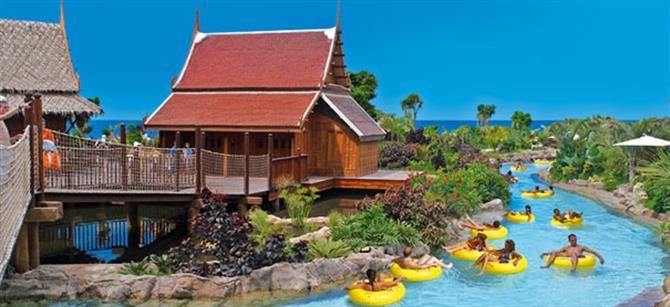 Gently does it. Welcome to the longest lazy river in the whole wide world. You'll be tempted to nod off into reverie before as you amble past lush vegetation and waterfalls before the jacuzzi finale brings you back to consciousness.
Mekong Rapids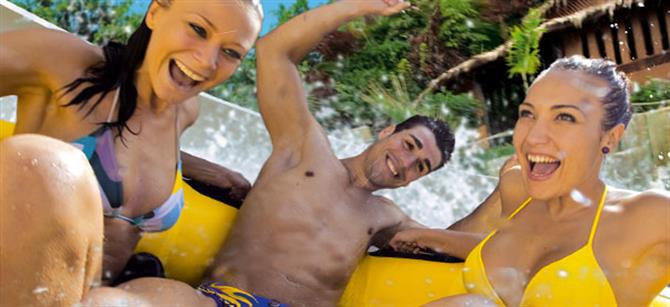 Scream if you want to go faster. There's room for all the family/your best mates on rafts which rush down the rapids. And before you know it, you're plunging into the pool below.
Siam Beach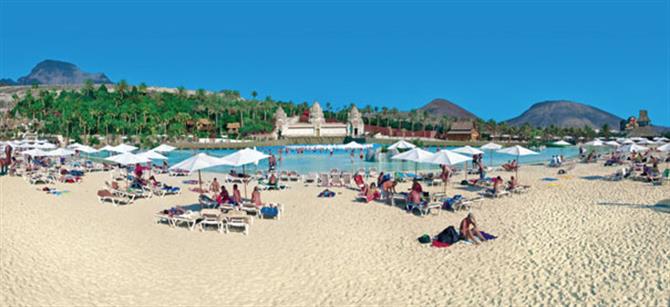 It might well be in Costa Adejde but Siam Park's hardly on the coast. Not that you'd realize by visiting the white sand of Siam Beach. And with a pool temperature of 24°, you'll want to come on in as the water really is lovely.
The Dragon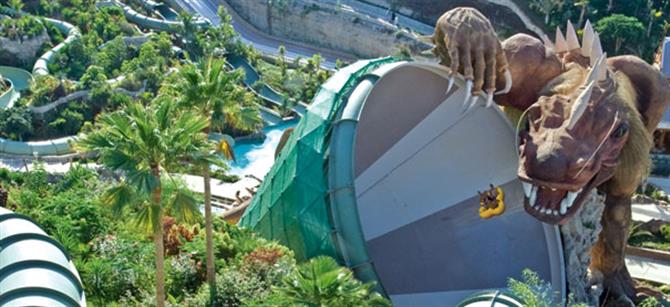 Have you got what it takes to Enter the Dragon? Another raft-based ride, brace yourself for a zero-gravity experience. All aboard? Hold tight.
The Floating Market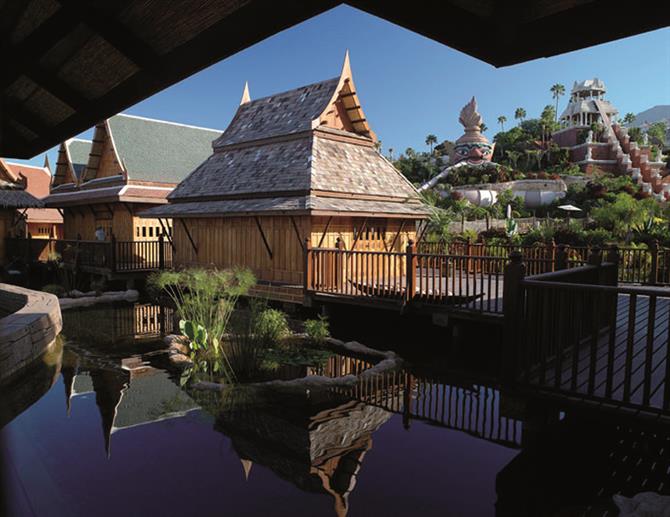 You'll pinch yourself entering this market. For it's such a convincing impression of a traditional Thai Market, you'll feel you're actually in the Far East rather than Europe. Shop for authentic souvenirs imported from Thailand at stalls crafted out of bamboo.
The Volcano
What's it like to be caught up in a lava stream? Find out without getting burnt alive at Siam Park's powerful Volcano. A master of spin, the Volcano whirls your raft around before the landing pool brings an end to the dizzy spell.
Tower of Power
Adrenaline seekers will get a buzz out of the Tower of Power. What goes up, must come down. And down you'll whoosh, into an aquarium, following a near-vertical 28-metre drop.