Everyone knows that Playa de las Américas is the place to go in Tenerife if you want to party the night away, but Tenerife has so much more to offer than this infamous strip. If you're British or Irish, Playa de las Américas is party central if you want to be amongst people who speak the same lingo as you and where the music blasting out of bars sounds familiar.
Not surprisingly, Playa de las Américas is not the nightlife capital for the Canarian population. In fact, depending on what rings your nocturnal bell, you will have to visit different locations to discover a different side to the best in nightlife in Tenerife.
Young, Free and Single
Holiday rentals in Tenerife near Playa de las Américas and around the infamous Veronica strip are central to the best part bars and clubs in Tenerife. The bars are modern, lively and feature lots of wild fun, especially if you're under 30. It's only a short stagger from Veronica's to clubs like Tramps which regularly has top international DJs sharing their favourite playlists.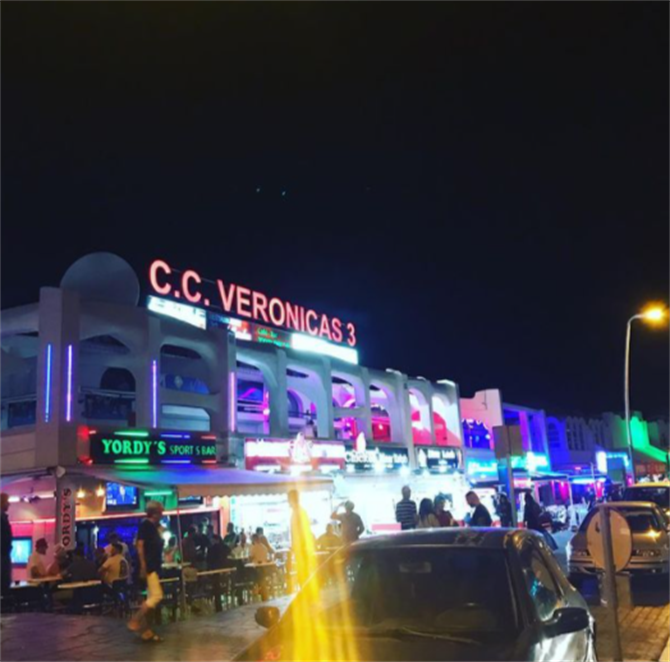 For 40+
Fortysomethings and above who want to escape the younger crowds can easily roll back the years in Playa las Américas listening to sound-alikes from their formative years along the strip of bars that make up 'The Patch' and Parque de la Paz. There are tons of bouncing live music bars where Tina Turner, Neil Diamond, Billy Idol and Rod Stewart will never go out of fashion.
Favourite haunts are; the Bulls Head for a bit of head-banging rock and Soul Suite for smooth Motown classics. The recent opening of a Hard Rock Café in Playa de las Américas has strengthened its position as having some of the best nightlife in Tenerife.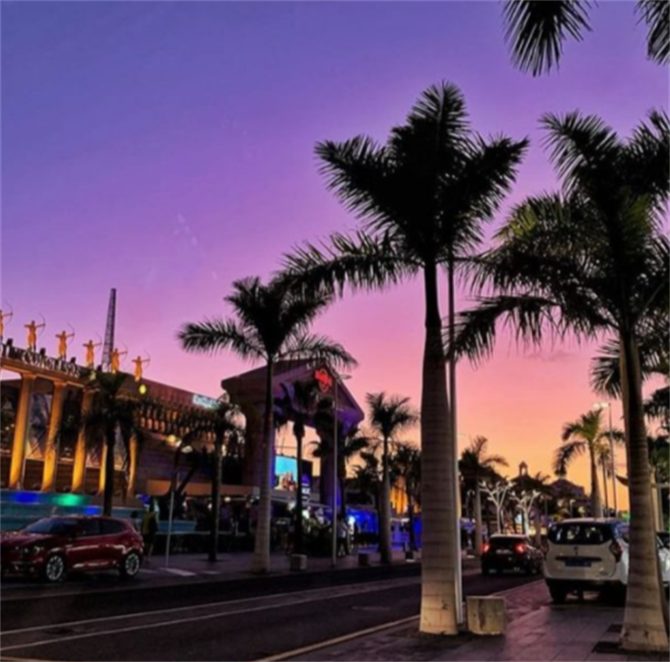 The Student Scene
La Laguna rarely gets mentioned in the same sentence as Tenerife and nightlife, yet it's the location of the island's university and where the majority of the Canarian population lives. Everyone knows that where there are students, there is nightlife, and La Laguna is no different than anywhere else with a student population. There's a triangle of streets in the centre of Tenerife's former capital that is full of great bars that are not well-known by tourists. There's even one bar where customers with beards are particularly welcome, appropriately called Barbas. Unsurprisingly there's a decent live music scene as well.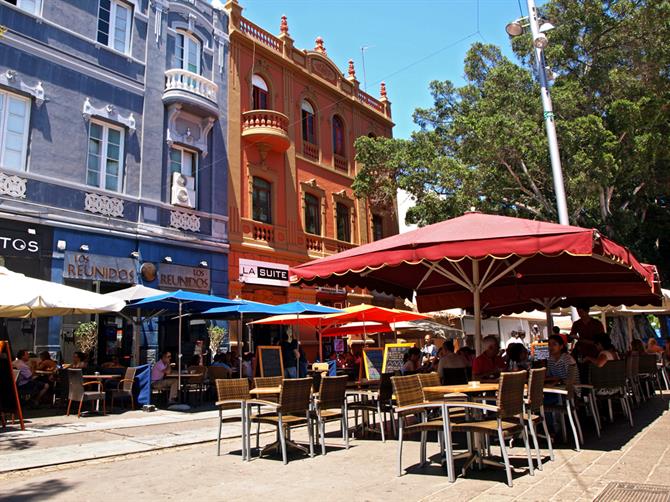 Early Doors
Outside of Tenerife's southern resorts, the best of the bar action doesn't get going until after midnight. This doesn't always suit the pattern of every visitor to Tenerife who's interested in drinking up the atmosphere surrounded by locals. However, staying in a holiday apartment in Santa Cruz, near the Noria district, you can enjoy the early evenings. With the pavement cafés buzzing and the never-pausing-for-breath chatter of stylish city dwellers chilling out at the end of the working day. As the evening progresses, the action moves onto the rooftop terraces and inside chic venues like Los Reunidos as the volume is turned up and the Santa Cruz fashionistas move in.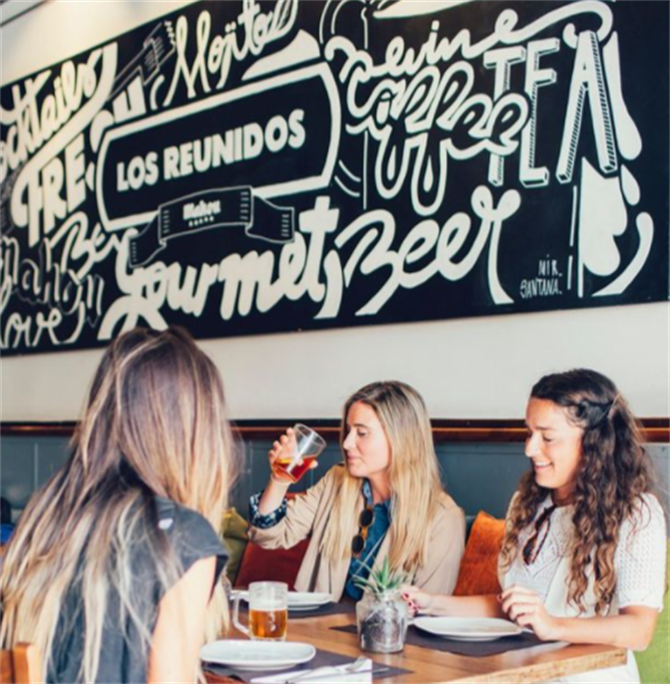 South American Beat
There is a huge influence from South America in Tenerife, with many families having relatives on the other side of the Atlantic. Some of the population are known as 'Indianos' - emigrants who made their fortune in Venezuela or Cuba and returned to their Canary Island homeland to invest their riches. As a result, the soundtrack of every fiesta is generally dominated by a sizzling Latino beat. This beat extends into bars and clubs where the music is often reggaeton and the moves on the dance floor are more likely to be salsa and merengue than anything else.
To make the most of ultimate party atmosphere on your holiday to Tenerife, visit Puerto de la Cruz which has a steamy Latino club scene that many Northern European visitors don't know exists as the hip-thrusting doesn't get going until after most have returned to their holiday home. In some parts of the town, it can be busier at 3 am than 3 pm. The steamiest venue is Azucar, located in an atmospheric colonial building. It's a dark and sexy Cuban bar with an electric atmosphere and isn't for the faint-hearted.
Gay Bars and Clubs
There are a few gay bars and clubs in Tenerife and avenues displaying the unmistakable rainbow colours. Avenida Familia Betancourt y Molina in Puerto de la Cruz is the closest thing to an LGBTQ district that you'll find in Tenerife. Here you will find the Galeón Lounge, a small and popular LGBTQ bar in the heart of Santa Cruz. Another great venue is Babylon Disco Gay Club in Playa de Las Americas. Popular for its lively atmosphere full of colour and glitter as well as dance performances and drag shows.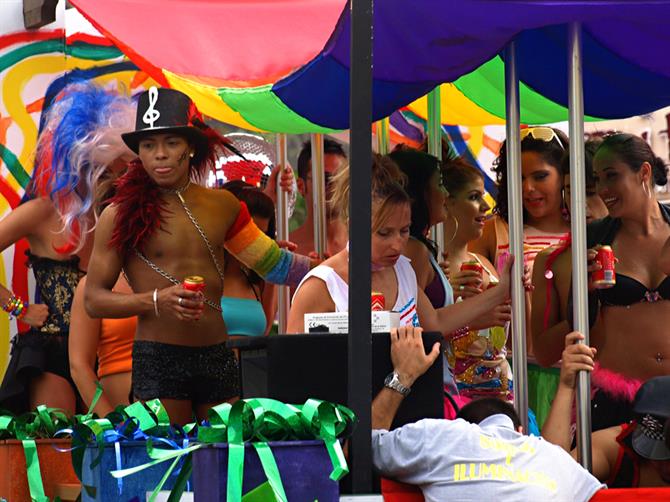 Simply Sophisticated
Sometimes just chilling out in a sleek and sexy looking bar hits the right spot, irrespective of what music is being played. As a rule of thumb, wherever there is a decent nocturnal scene in Tenerife, there is at least one chic bar for night owls who like their drinks to be served in sophisticated surroundings. Combine staying in a holiday villa in Tenerife with visiting some of the most stylish bars, one of the easiest to spot is Faro Chill Art in Costa Adeje. It's a beautiful looking bar/club on various levels overlooking the south coast of Tenerife. How do you find it? Well, there's this big neon coloured lighthouse...
There really is nightlife to suit every taste, age and budget in Tenerife. Whether you seek stylish hangouts or rowdy bars, find it all on this Island.