One of Gran Canaria's prettiest towns, Teror is also handily placed to enjoy the island's stunning countryside. Located in the centre of the island, it's nevertheless pretty accessible. As it's only a half-hour drive from capital, Las Palmas de Gran Canaria.
Pining for Teror
Legend has it that in 1481, the image of the Virgin Mary appeared to some Canarian shepherds on top of a pine tree. On the very spot where the Basílica de Nuestra Señora del Pino now stands, in the Plaza del Pino. Although this Baroque masterpiece wasn't constructed until 1760 and it wasn't until 1914 that Pope Pio X announced Our Lady of the Pine to be the island's patron saint, two years before the church was declared a basílica.
Forget all about Madrid's Plaza Mayor. For there's really nothing quite like a relaxing cup of café con leche in Teror's Plaza del Pino. Where you can share the town with the locals and everybody moves at a leisurely Canarian pace.
Teror, where pilgrims progress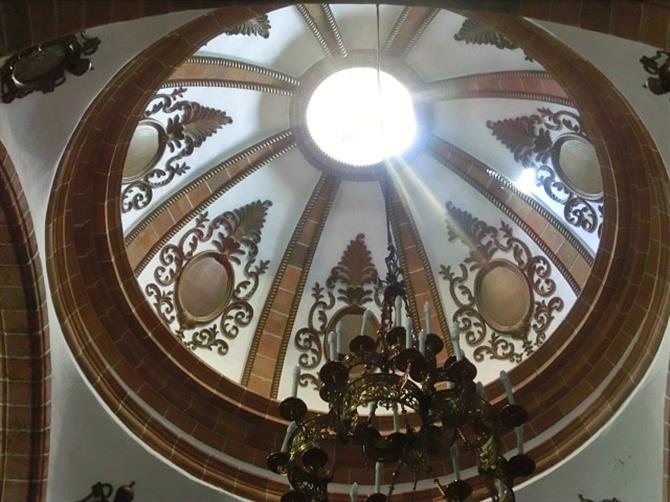 Teror's main fiesta is in honour of Our Lady of the Pine. So every 8th September, pilgrims will walk on foot to Teror from capital Las Palmas de Gran Canaria, although there's a shorter route from Tamaraceite. They'll carry offerings to the Virgin in return for praying for something they want in return. This September, for example, saw the players of local football team, UD Las Palmas, make the pilgrimage to help them get promoted to the Primera Liga, Spain's top flight.
For a more personal religious experience, visit the church on any day apart from the 8th September. Also worth a visit is the Casa Museo de los Patronos de la Virgen. The patrons were the aristocratic Manrique de Lara family and you'll be offered a chance to see how the other half lived, as you step inside a lavish family home decorated as was the fashion of a 17th-century noble.
Fashionable to be square in Teror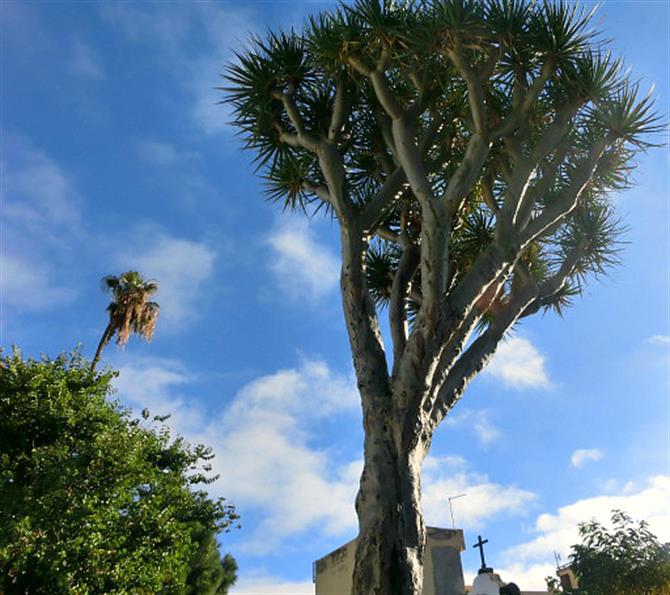 Another square to relax in, although there are no cafes, is the Plaza Teresa de Bolivar. This is named after the wife of one of South America's most famous freedom fighters, Simón de Bolivar. As Teresa's wife hailed from the area. Many South American families have Canarian roots.
The streets of Teror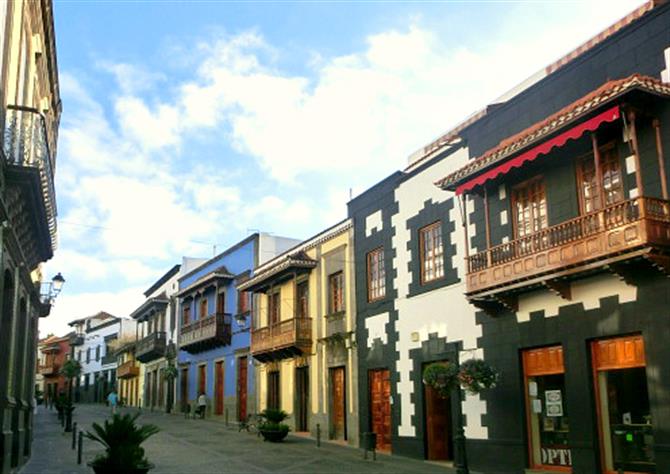 The streets of Teror are some of the most colourful on the whole island. Walking around the centre, you'll quickly realize how beautifully preserved it is. Especially with the wooden balconies which look like they've been transplanted from an Alpine setting.
Teror's famous for its chorizo. Their version's more sweet than spicy. You can try before you buy at the street market which comes to town every Sunday, from 8.00am to 3.00pm. As well as chorizo, there's cheese, clothing and crafts to purchase.