The Parque La Bateria is the largest green area to be found in Torremolinos, covering approximately 74,000 square metres.
This beautiful public park, much loved by residents and tourists alike, offers a huge lake, cycling paths, running circuits and a large children's park. It attracts over 500,000 visitors a year.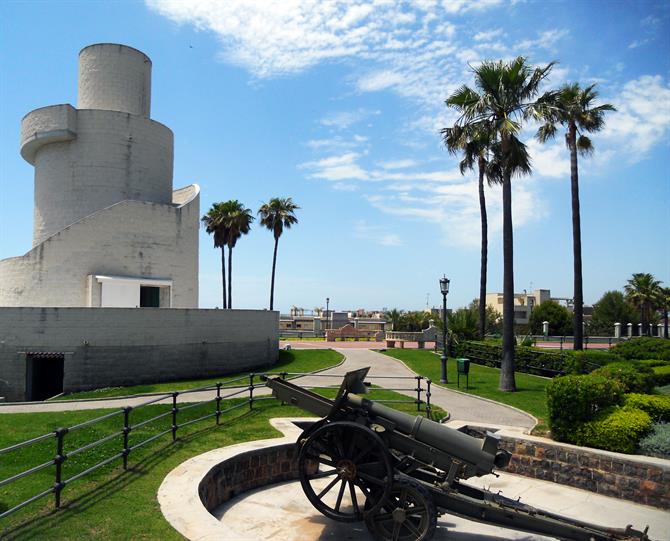 The park owes its name to the turbulent history of the town. The hill, on which the park sits, offers a fantastic vantage point of the coast. During the Moorish times (pre-8th Century), look out towers and a fort were built to defend the area around Playa de la Carihuela against marauding pirates.
It wasn't until the Spanish Civil War that the area really came into its own. The existing guardhouse was expanded and fortified with a battery of artillery (La Bateria), as well as bunkers and underground tunnels.
The military abandoned the structure in the 50s and donated the area to the town hall. It was opened as a public park in 2007.
One of the park's most dominant features is a 15m tower that symbolises the fortified towers of the era. There's a spiral staircase leading to the top. Although narrow, the views over Malaga and the surrounding coastline are worth the walk up.
Things to do in Parque La Bateria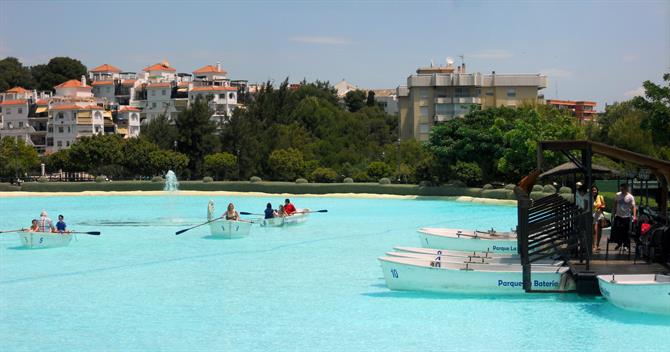 The central theme of the park is a huge artificial lake of about 9,000m2.
There are set tracks to run or cycle around it, several quieter walks that lead through the surrounding green areas and you also can rent rowboats. Prices are reasonable. You can a boat (max. 6 people) for about 2€ per hour. It's open daily from 11am - 2pm and from 4pm - 8pm. Children under fourteen years of age must be accompanied.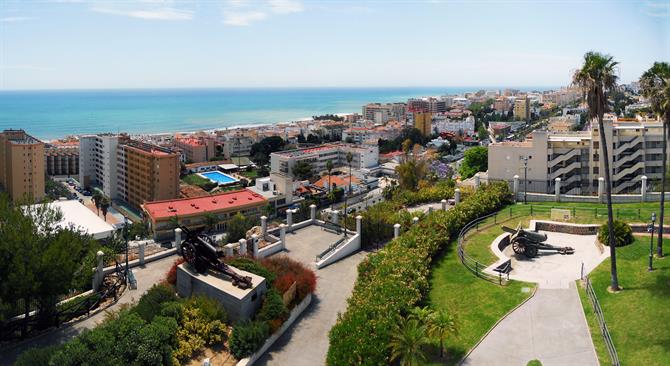 The gardens are all carefully landscaped and planted with over 40 different species of tree. There are numerous benches, picnic spots and even enclosed picnic areas for those rainy days.
The park offers parking, disabled access, toilets, a cafe and a large children's play area. Over 700m2 of slides, climbing frames and swings. It's situated in the far north of the park, near the lake.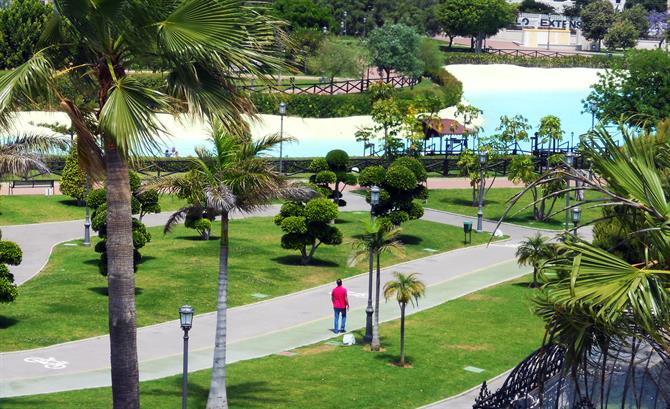 Parque la Bateria is open daily, on Mondays from 5pm to 10pm; Tuesdays to Sundays from 11am to 10pm. During the summer months the park is open until midnight.
How to get there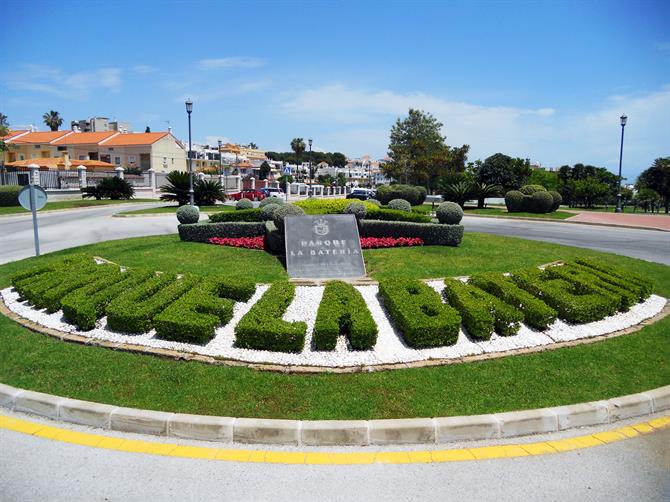 Parque La Bateria sits just west of the center of Torremolinos. The easiest way to get there is to take the old N340 that circumvents the town center.
When going west in the direction of Benalmadena and Fuengirola, keep your eyes open for the Crocodile park and for Torremolinos's large aquatic park, you'll pass by both on your right hand side. Keeping going straight and after the second roundabout – go leftwards – towards the sea. It's signposted.
The park is free and open all year.
Map of Parque la Bateria